Think it's impossible to have a healthy Halloween that still makes kids happy? Think again! It's always a shame when people think they need to choose between being healthy and having fun. Why not strive for both? Candy is the currency of Halloween, but it shouldn't be the only food group. Kids need healthy food everyday, particularly during times when they are offered extra treats. With a little creativity, it is easy to make healthy Halloween meals a part of the celebration.
Here are some of my favorite healthy Halloween foods. They can take you all the way through your day: breakfast, lunch and dinner. There's even a fun candy alternative to hand out to trick-or-treaters, and a copy cat recipe of Reese's Peanut Butter Cups that avoids eliminates all the added chemicals to Halloween's favorite chocolate treat.
Healthy Halloween Foods
1. Halloween Breakfast: Ghost Toast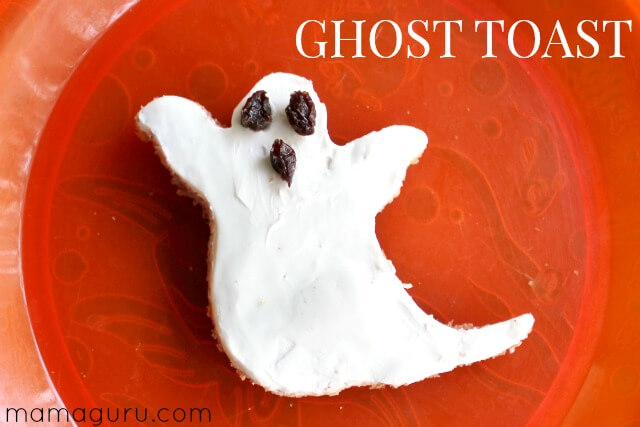 Start you day out right with Ghost Toast. It's super easy to make and pairs well with jac-o-lantern juice (orange juice served in an clear glass with a jack-o-lantern face drawn it). Bonus points for a Halloween straw.
2. Halloween Lunch: Monster Munchies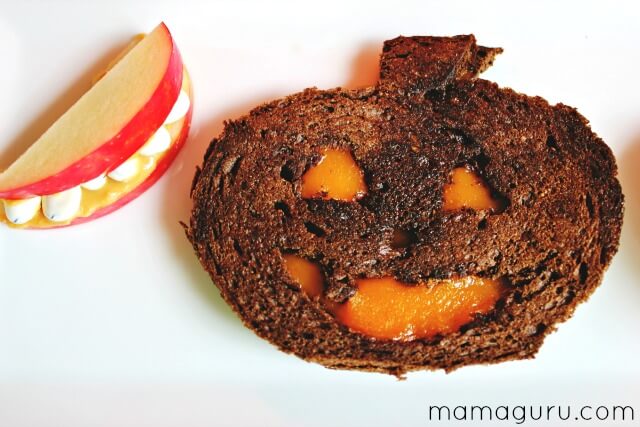 Dress up a grilled cheese sandwich. Add apples with peanut butter and raisins and you've got a fantastic midday meal.
3. Halloween Dinner: Spiderweb Soup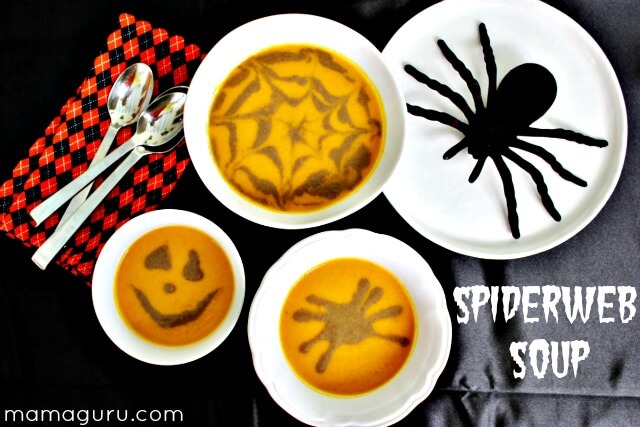 Before sending trick-or-treaters out to beg for candy on a chilly night, warm their bellies with butternut squash and black bean soups. The fancy design is deceptively easy to make.
4. Halloween Side Dish: Halloween Candied Carrots
These fantastic carrots have a maple and orange glaze that is irresistible. If you can't find black night carrots, just use the orange variety.
Healthy Ideas for Trick-Or-Treating
1. Give out an alternative to candy.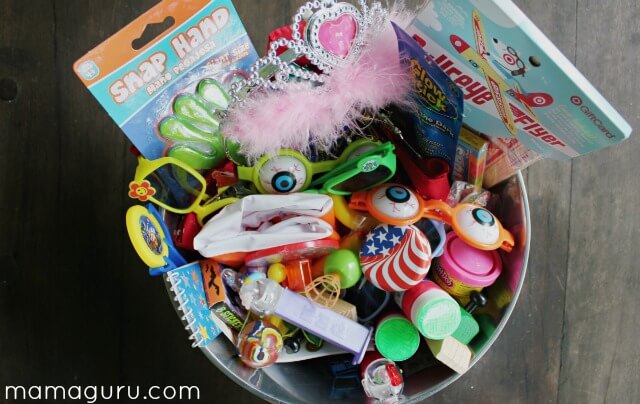 This can be a lifesaver for kids with allergies and a really fun surprise for all trick-or-treaters. i don't know a parent who allows their kid to eat all the candy the collect anyway.
2. Copycat Reese's Peanut Butter Cups
If you've just gotta have your chocolate fix on Halloween, make your own. It's more delicious, much healthier and fair trade. (No skills required and only 10 minutes of prep involved.)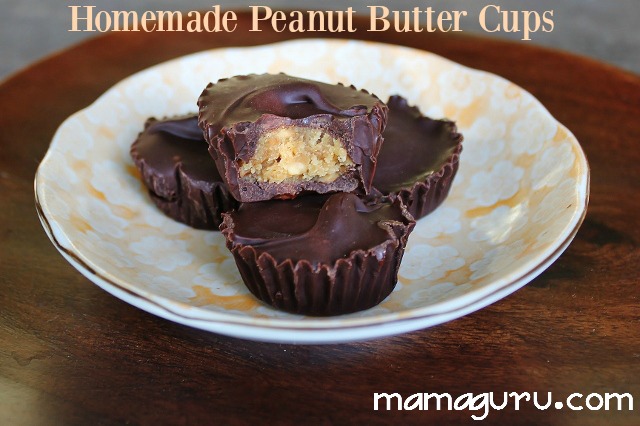 There you have it: a healthy Halloween that didn't sacrifice any fun. Happy Halloween!