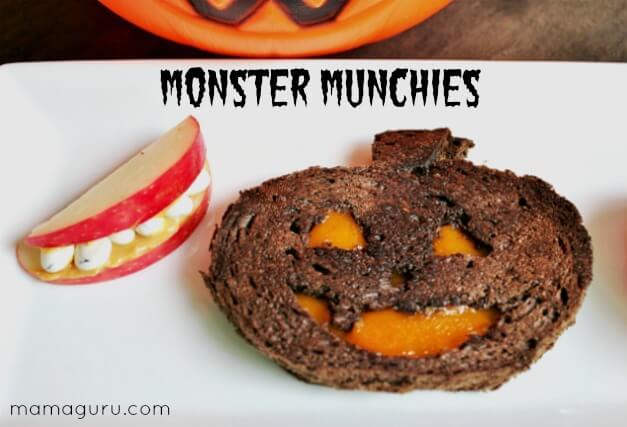 Here's an adorable Halloween lunch for children called Monster Munchies. It's simply a grilled cheese sandwich and apple slices prepared with a Halloween twist. Halloween is such a fun holiday for children, but moms want to make sure kids get some healthy food too in order to balance out all the trick-or-treat candy. This wholesome lunch served with Ghost Juice (aka: milk) is festive, but also packs a nutritional punch. I serve it every year to the delight of my little ones! Best yet, it's quick and easy to make.
Halloween Lunch: Monster Munchies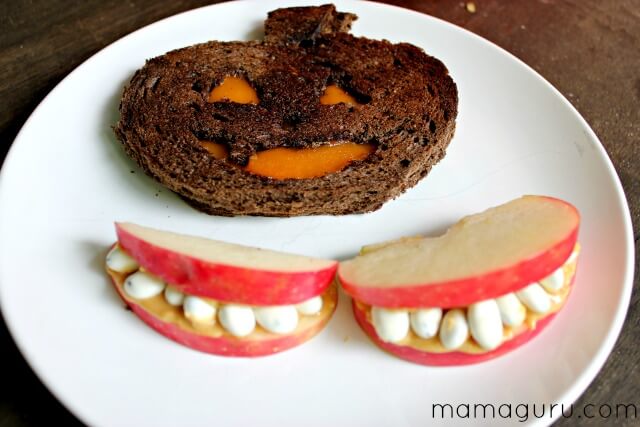 Food Critic, Max (aka Superman) gave a rave review for this "spooky" lunch.  Jack (aka Little Lamb) took a break from his two-year old tantrums to smile and eat it "all gone."
Happy Halloween!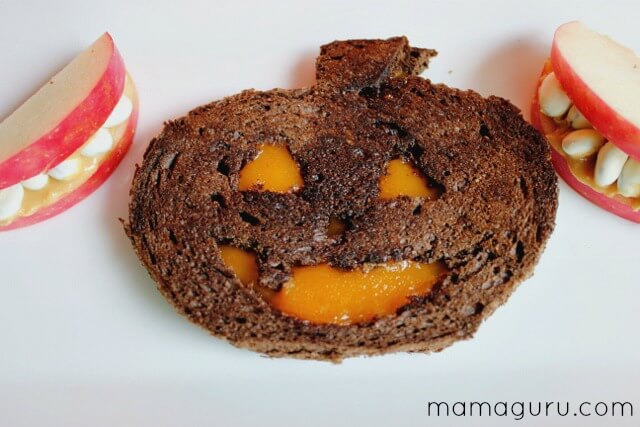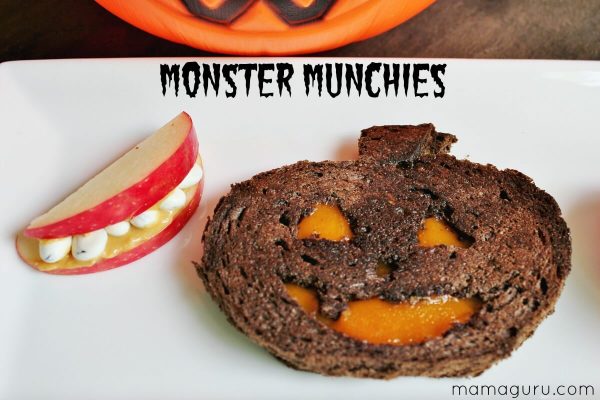 Jack-o-Lantern Grilled Cheese
Jack-o-Lantern Grilled Cheese
Use a large pumpkin cookie cutter to cut the bread. Use kitchen scissors to cut out a jack-o-lantern face on 1 piece of bread.

Heat a skillet over a medium high flame. Spread mayonnaise over both pieces of bread and put the cheese in the middle of the sandwich.

Flip once the cheese is melted and the bread is toasted.
Core and slice apple into medium thin slices. Take two slices and pat them on a paper towel, so they dry a bit. Serve immediately to prevent browning for best results, or lightly squirt some lemon juice on the cut side and wrap tightly with plastic wrap.

Spread peanut butter on one side of each slice.

Place yogurt raisin "teeth" on the peanut butter, close to the edge. Place the other apple slice, peanut butter side down on top of the teeth.