These delectable Halloween Candied Carrots can be eaten year round, of course, but how fabulous for a Halloween dinner! The carrots have a delicious orange-maple glaze and are cooked in just 10 minutes! I used both the regular orange carrots and a fun deep purple kind called Black Night, which look black when you cook them. You can use just orange carrots if you can't find the Black Night variety, but I'm giving you this recipe early, so you can track them down at your local farmer's market or specialty food store for Halloween supper.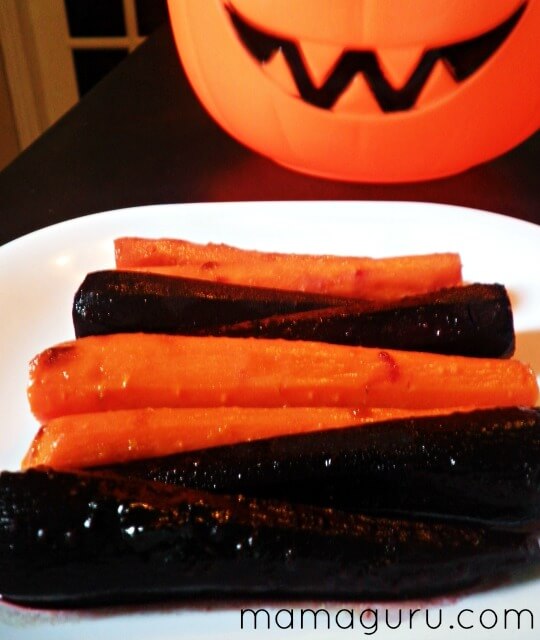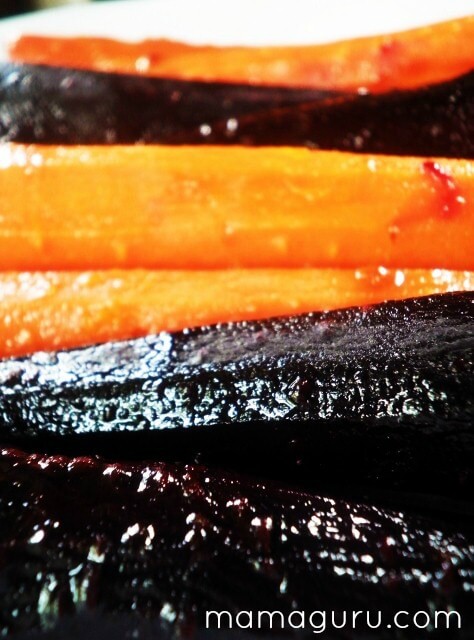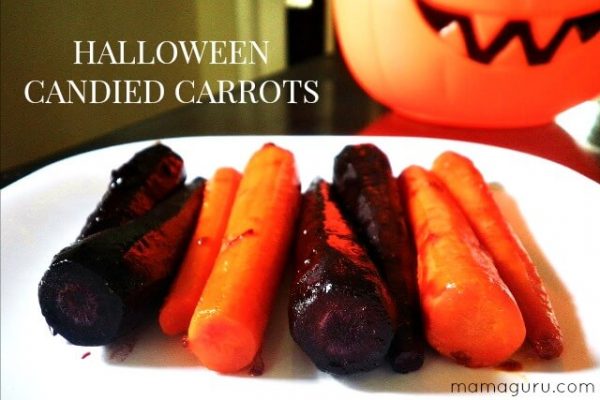 | | |
| --- | --- |
| | |
Peel carrots and trim them to basically the same size. This makes a nice presentation and even cooking time.

Use 2 pots with lids. Divide the ingredients evenly between the pots so that they each get: 1/2 the zest, 1/2 the juice, 1 T maple syrup, 1 t butter, 1 dash cayenne, 1 c water, 7 carrots and 1 generous pinch of sea salt.

Turn the flame to a medium-high setting. Put the lids askew so that the pot is mostly covered, but some steam escapes. Cook for 10 minutes, occasionally turning the carrots. Near the end of cooking stir often so that carrots can get an even caramel coating. Enjoy!
If you are using Black Night carrots and orange carrots, cook them in separate pans so the colors don't bleed. Don't be afraid when you peel your black carrots and see that they are a deep purple. They magically return to black in the cooking process. Spooky!