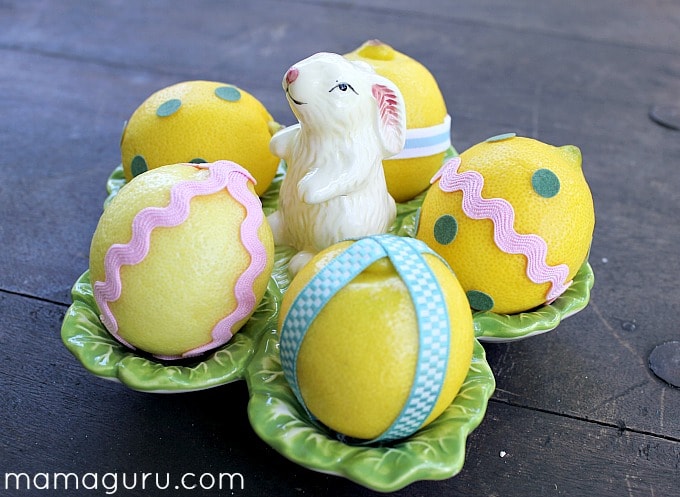 Want an original Easter Brunch idea you haven't seen before? Dress up lemons like Easter eggs. They are so cute and take just minutes to make!
Lemons and Easter go hand-in-hand in my home. The burst of brightness from the citrus pairs beautifully with fresh spring vegetables. As you can see from my Easter brunch menu, lemon is always featured heavily. What can I say? it's my favorite flavor!
When I realized that lemons and eggs are basically the same shape, a light bulb went off. Why not dress up lemons as Easter eggs? How cute is that? I broke out my hot glue gun (tiny pushpins would also work) and decorated my lemons to look like Easter eggs. Pastel ribbons and furniture pads made whimsical fun.
Besides being adorable, this solves the problem I have in Miami of not having real eggs sit outside in the heat. I hate wasting food just for decorative purposes. I grew little pots of wheatgrass and tucked these lemon eggs into them for a centerpiece.  My guests thought it was a hoot!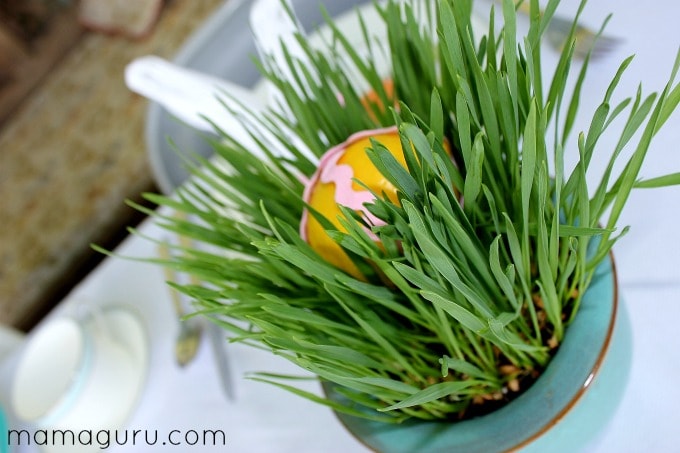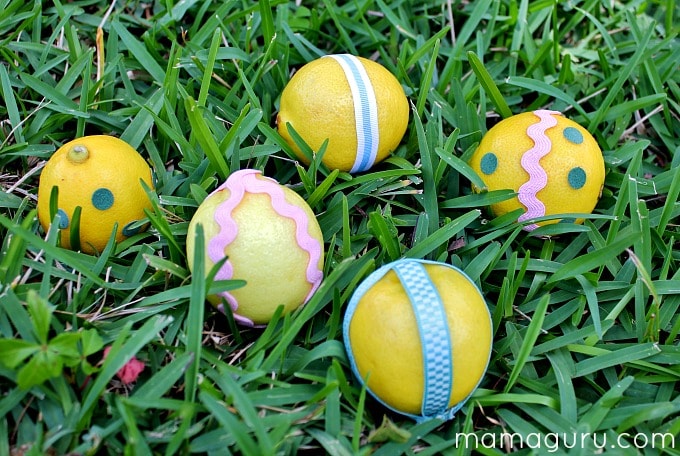 Lemon Easter Eggs Material Needed
lemons
rickrack in pastel colors
ribbons in pastel colors
velour furniture pads
hot glue gun
push pins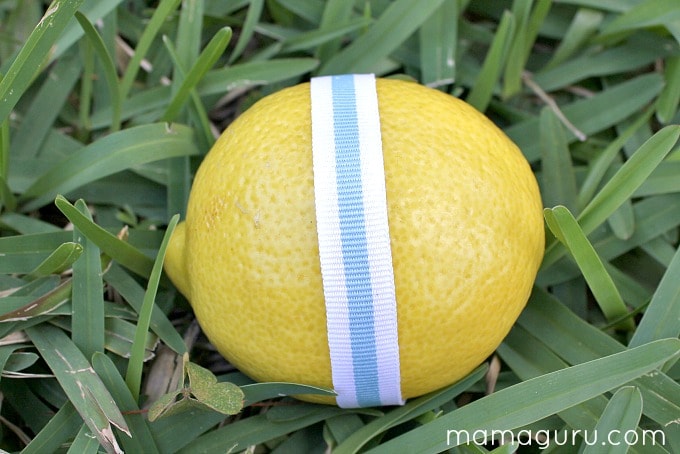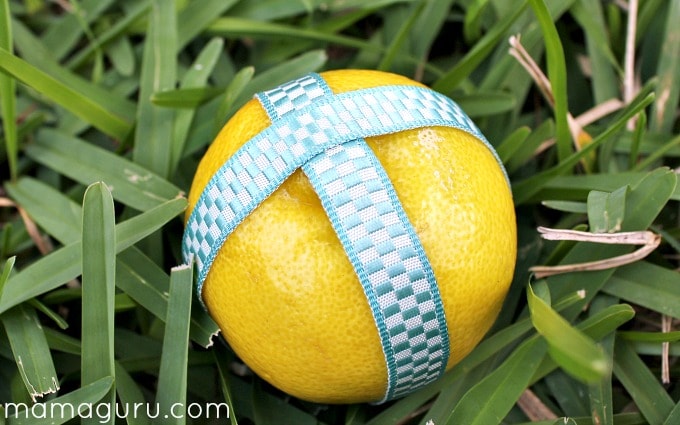 How to Make Lemon Easter Eggs
1. All you need is your imagination to make these lemon Easter eggs. Measure ribbon around the lemons and cut to size.
2. Use hot glue or pins to secure ribbons and rickrack. (If using pins, don't do this too far in advance or lemons make leak and spoil.)
3. Peel off the back of furniture pads to stick them on lemons as polka dots. This works best if lemons are already at room temperature.
This is a no waste project. If all you use is hot glue and stickers, after brunch cut the lemons and use their juice.
Here are some of my favorite lemon recipes:
Authentic Italian Recipe for Limoncello