Here's a fun way to celebrate the spring harvest and one of children's literature's most beloved characters.
Easter Brunch is one of my favorite holidays.  I love to dress up the table and create a beautiful spread, but the tone of brunch is so relaxing.  Because it happens early in the day, I don't spend hours working.  Sitting with loved ones around an elegant table enjoying mimosas and delicious food is my idea of a celebration.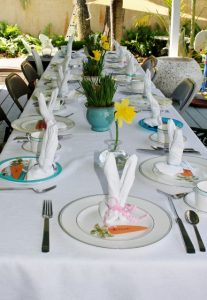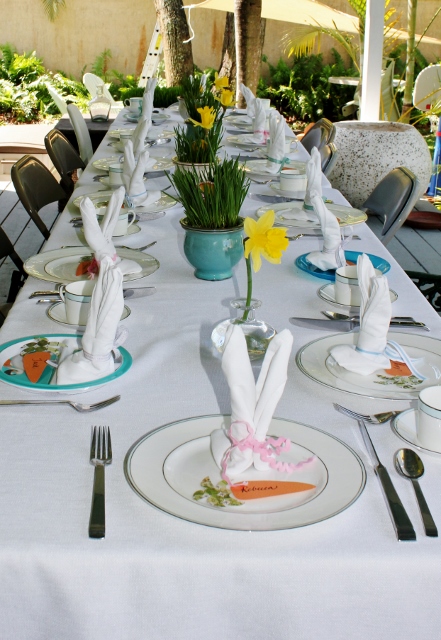 Last year my children fell in love with Beatrix Potter and that set the theme.  For years I have made the Martha Stewart Peter Rabbit Cake and it absolutely delighted them.  It's a carrot cake with marzipan veggies made by yours truly.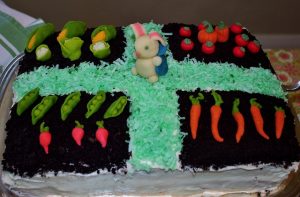 Seed packets on the buffet were a nod to the garden theme.  I chose seeds from the veggies we were eating for brunch.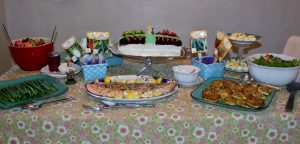 I chose four different pastel ribbons and fashioned the napkins into bunnies.  Place cards were cut-out carrots (Peter's favorite food) from scrapbook paper.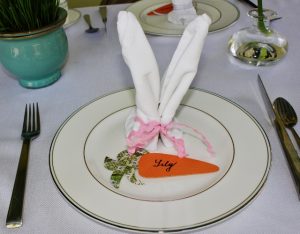 I grew some wheatgrass in pretty pots and added lemon eggs to alternate with daffodils down the table.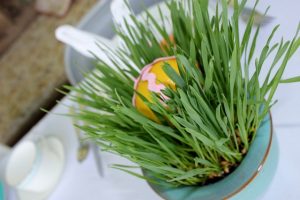 It's so nice to see my wedding china in use.  These are the moments I hoped I would have when I was a bride.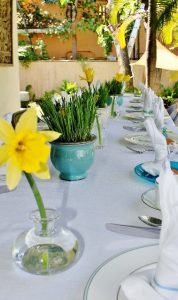 Pink pom poms I made for a baby shower a few weeks earlier were perfect.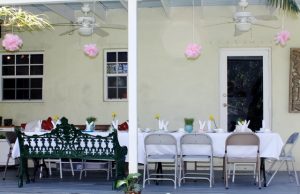 They are very easy to make and have such a wow factor!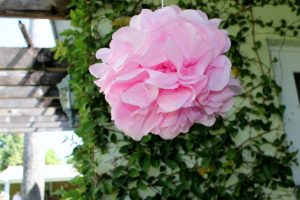 The Menu
Zucchini Fritters
Garden Salad
Berries
Blanched Asparagus with Hollandaise
Baked Salmon with Lemon and Dill and Tzatziki Sauce
Freshly Baked Artisan Bread with Homemade Butter and Strawberry Jam