Lemon and capers have the perfect marriage on top of fish, so why not try them on your salad greens?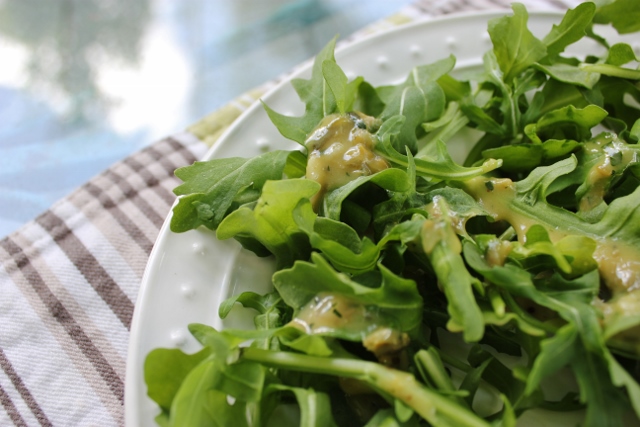 This heavenly dressing is a creamy Mediterranean delight.  It's novel on salad, and yet the flavors are a classic combination.  I normally shy away from creamy salad toppers, preferring a light vinaigrette, but this is a welcome change of pace.  Although it emulsifies beautifully, it is still light and bright.  This is the perfect salad dressing for summer entertaining.  Enjoy!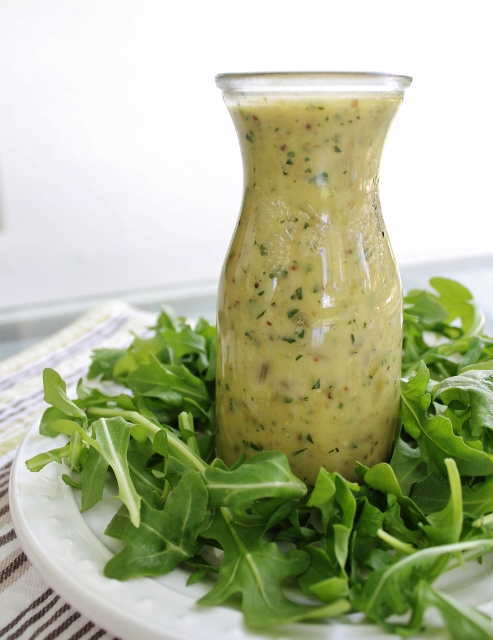 Lemon Caper Salad Dressing
Author:
Rebecca Cofiño for Mamaguru
Ingredients
2½ T capers, with their liquid
2 T minced shallot
1 T minced parsley
juice of a lemon
½ t honey
1 T Dijon mustard
⅓- 1/2 c olive oil
freshly cracked black pepper to taste
Instructions
Combine all ingredients (just ⅓ c olive oil) in a small food processor or blender. Puree until emulsified. Taste and add more olive oil if you want, or adjust the pepper. The capers are so salty that you don't need to add sea salt.
When dressing greens, use only a tablespoon of dressing per serving and toss well. Dressing can be refrigerated for up 2-3 weeks, but it's so good, you'll probably run out this week.