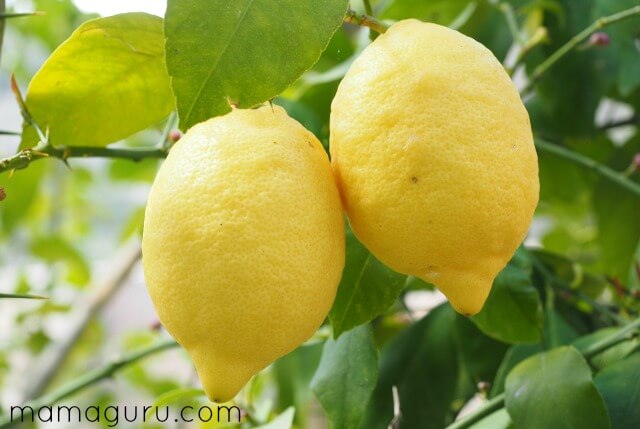 Here is an authentic Italian recipe for homemade limoncello. If you've never tried it before, you are in for a treat. If you have, you know exactly how amazing this lemon liquor is. You might be surprised how easy it is to make. All you need is a pile of lemons, some vodka, sugar and water. That's it! The technique is a breeze. Simply peel the lemons, let them sit in vodka for a few weeks and add a simple syrup. It couldn't be easier.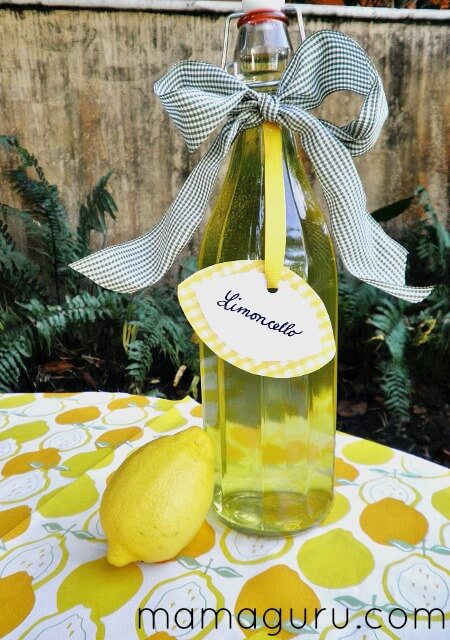 Limoncello is absolutely divine! It just tastes like summer. Limoncello originated in Southern Italy and is famous along the Amalfi Coast and the Island of Capri. To me it is a sip of sunshine. The perfect time to make limoncello is right in the heart of citrus season, which is winter in the United States, so it coincides beautifully with Christmas. This makes such a lovely present. You can buy gorgeous glass bottles to present it in at the Container Store, Michaels or even Target for just a few dollars.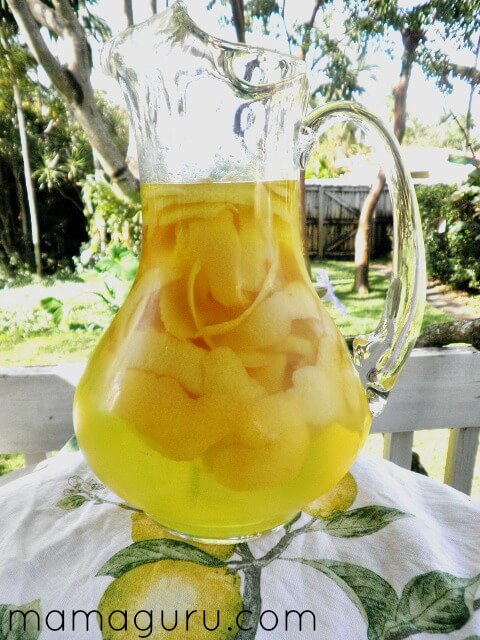 Homemade Limoncello: A Love Story
I first indulged in limoncello when I was dating the man who would become my husband. We used to frequent a seafood restaurant on the Miami River for lazy weekend lunches that lasted for hours. We enjoyed the food and the relaxed atmosphere created the romance that blossomed into our family. The first time I ordered a limoncello, I had no idea what it was. It just sounded scrumptious. It is, but it's also strong. Those small digestives we ordered cost a ridiculous $14 a piece, so I quickly learned how to make my own. Now for the price of a round of drinks you can have a couple of gifts (and chef nips) yourself.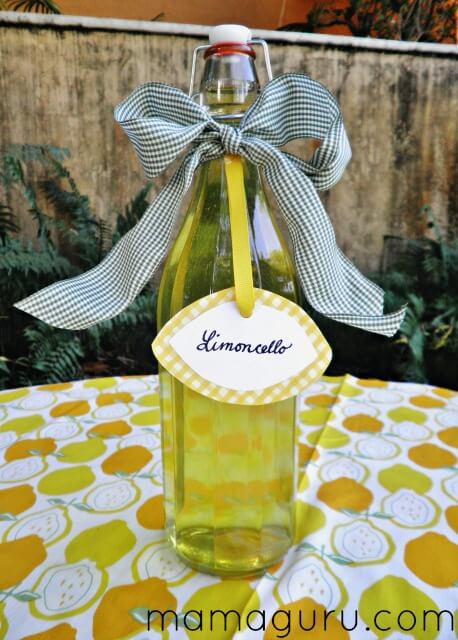 Authentic Italian Recipe for Limoncello
Author:
Rebecca Cofiño for Mamaguru
Enjoy this sumptuous Italian liquor that tastes just like summer. Makes a perfect gift!
Ingredients
12 lemons
4 c vodka (medium quality)
4 c filtered water
3 c sugar
Instructions
Using a vegetable peeler, gently peel only the yellow part of the lemon peel from the fruit. Scrape off any excess white part with a sharp knife. This is a great TV watching activity and husband involvement is required appreciated.
Put peels in a large pitcher and pour vodka over them. Cover top. Allow to sit at room temperature for 4 days, giving them a small swirl once a day.
Make a simple sugar syrup by combining the sugar and water in a small sauce pan over a medium flame. Stir and gently warm until sugar is dissolved, about 7 minutes. Cool to room temperature. Pour over lemon peels and vodka. Allow to rest at room temperature for 1 day.
Strain the lemon peels and pour into sterilized containers. Chill. Best consumed within 2 months.
Notes
Sterilize containers by boiling them for 10 minutes.

Serving Suggestions:
Limoncello is traditionally served as a digestive, after a meal. It is also delicious as a champagne cocktail when served with a crisp prosecco. I also like a splash of it with amaretto over ice. Enjoy!