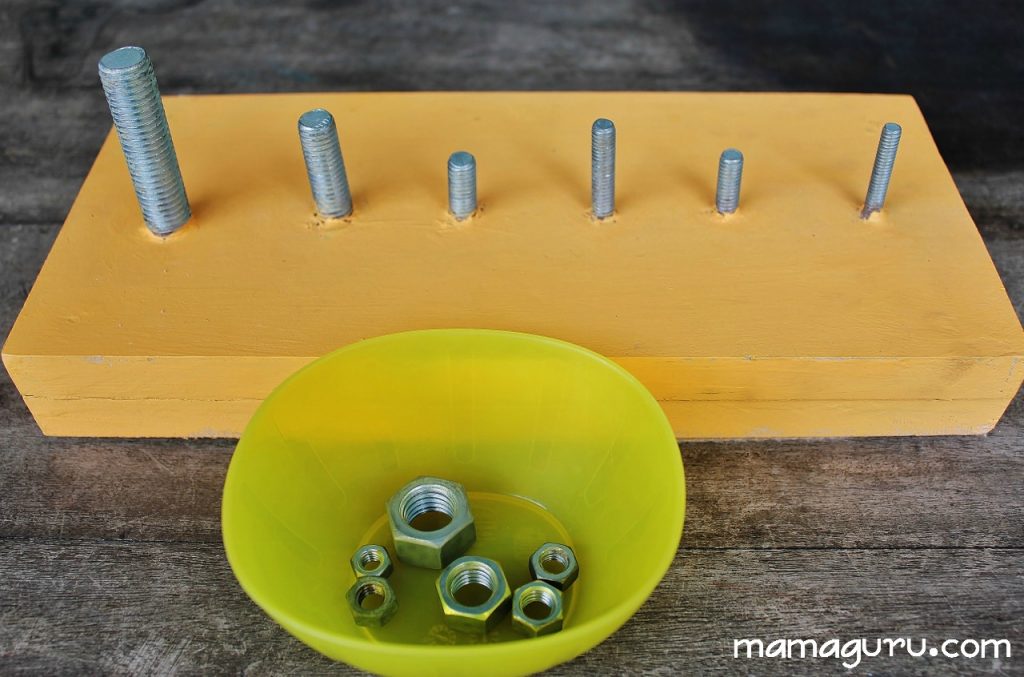 Here is a great Montessori-inspired activity to help children develop their fine motor skill as well as practice sorting: a Nuts and Bolts Board. This DIY project is great for a Montessori homeschool preschool. We made ours a few years ago and our kids still love playing with it. This is particularly fun for little ones who like tools, building, and construction. As they play, they sharpen their math skills and ready their fingers for writing.
We used scrap materials we already had, but the materials are inexpensive if your need to buy them. If you don't own a drill, you can borrow or rent one.
Materials Needed
various nuts and bolts, 1-3 inches long
2 pieces of wood, 1/2 inch thick
felt
paint
wood glue
Equipment Needed
drill with various sizes of drill bits
nails
1.  Find various sizes of nuts with matching bolts.  Make sure you don't repeat any diameters.  Our board has six different sizes.  Mark even spaces a few inches apart on one board.  Use a drill with a coordinating size to make a hole.  Screw the bolts in place.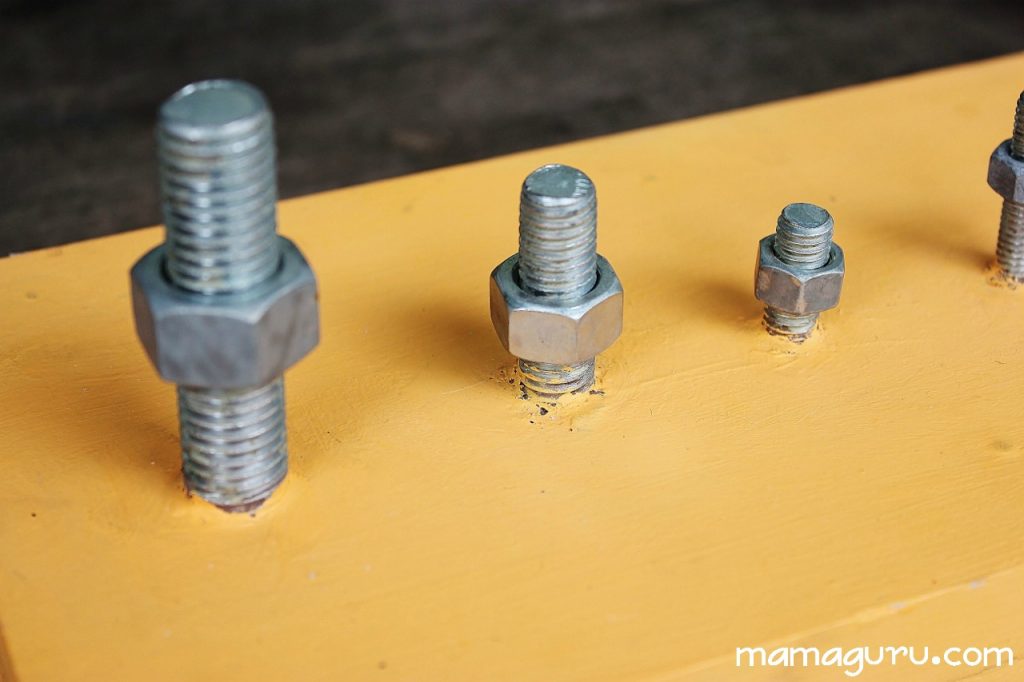 2.  Nail the second board to the back of the first, using a bit of wood glue for added security.  Cut a piece of felt to cover the back of the board and glue it on.  This is just to protect your table.  Paint.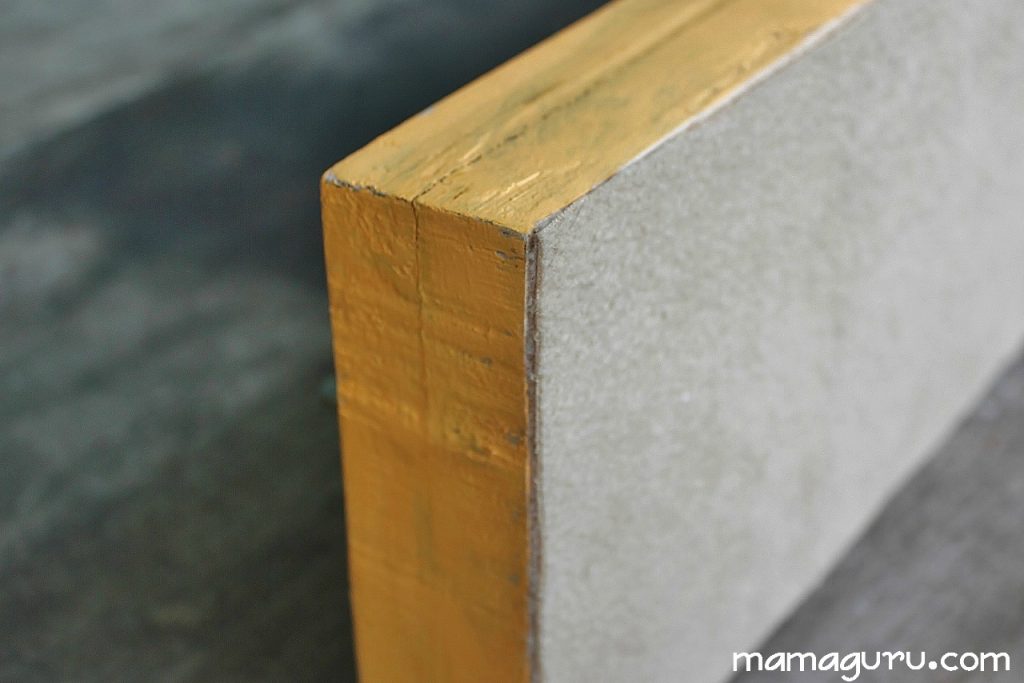 How to Use the Montessori Nuts and Bolts Board
1.  You can store the nuts in a small container or screwed on the board. I prefer to keep the nuts screwed on, so they don't get lost in our full armoire.  If you have a lot of shelf space, you can leave them in the container. Either way your child will practice both screwing and unscrewing.
2.  When you present the board to your child ask him about the differences. Lead him to notice the sizes. Teach him the words nuts and bolts.
3.  Demonstrate how to unscrew the nuts. Place them all in a small container. Let him touch and examine the nuts.
4.  Pick up a nut and try to find its matching bolt.  Be systematic, always starting at one end and working towards the other. Demonstrate a good attitude when it doesn't fit. Let him try. Encourage predictions.
5.  When he is done, he must return the nuts to either the container or to the proper screw.
6.  As he gets comfortable with using the board, he can pre-match the nuts and bolts using predictions. Afterwards he checks his guesses by screwing them on.
Lessons Learned
This fine motor skills lesson helps strengthen the little finger muscles needed to write.
Sorting is a math skill, and so it differentiating different sizes of objects.
Making predictions and using a system to experiment teach the scientific method.
Noticing subtle differences is pre-reading skill which helps children pay attention to details such as which side of the circle the line is on in a d or a b.
Working with nuts and bolts is a practical life skill.