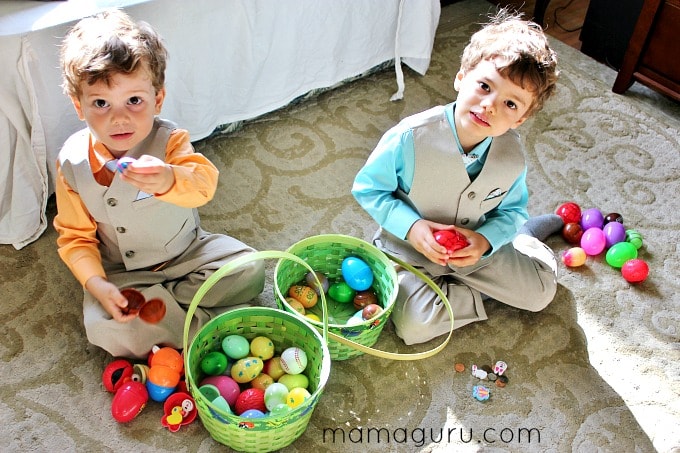 If it were up to me, my children would only have one Easter basket, but so many people like to bring them to our Easter brunch that we ended up with ten this year.  Ten!  It's great that the boys are so loved, but:  What to do with all those baskets?
I'm pretty sure a garage sale is in order, but until then, we're having lots of fun with Montessori-inspired activities.  Sorting objects is an important skill which teaches discrimination, counting and an eye for detail.  Here are some activities we've done using the props the Easter Bunny left behind.
Sandpaper Number Egg Sort
I placed the sandpaper numbers 0-9 next to the baskets and Max filled them with the correct number of eggs.  (This is really an enlarged version of the Montessori Spindle Box, but the variation brought fresh energy.)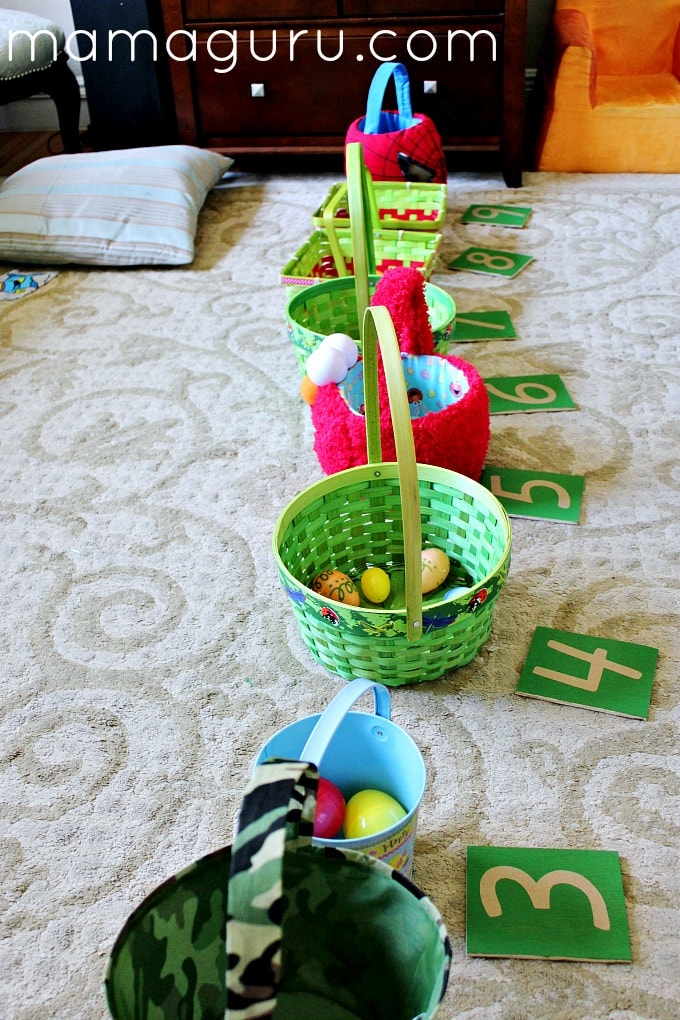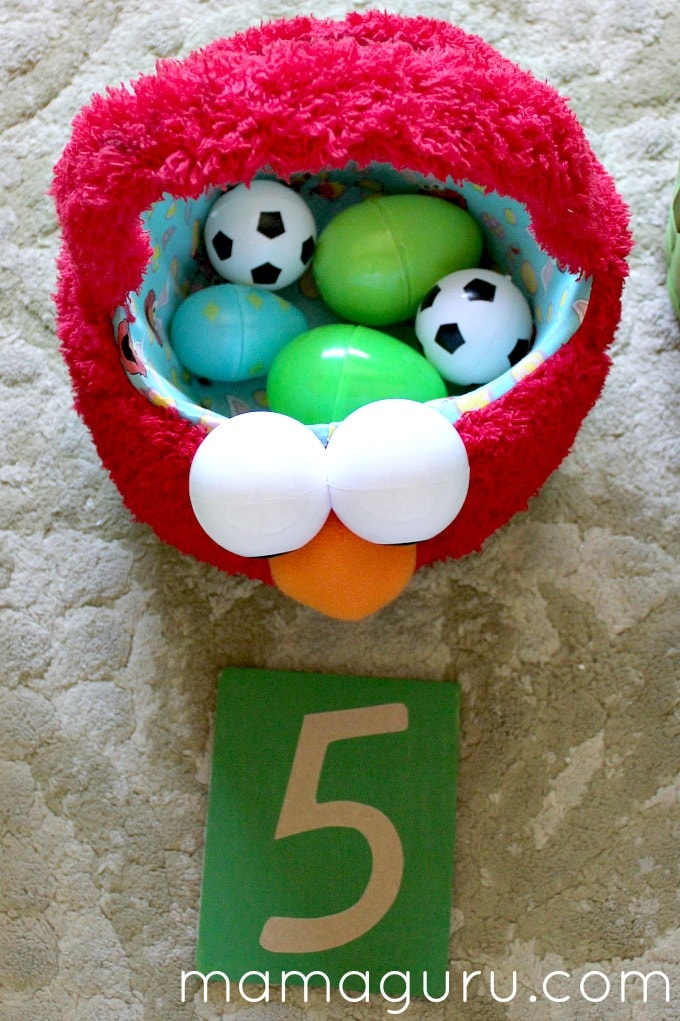 Egg Size Sort
Max divided the eggs into small, medium and large.  Then he counted them and we placed the correct number on each basket.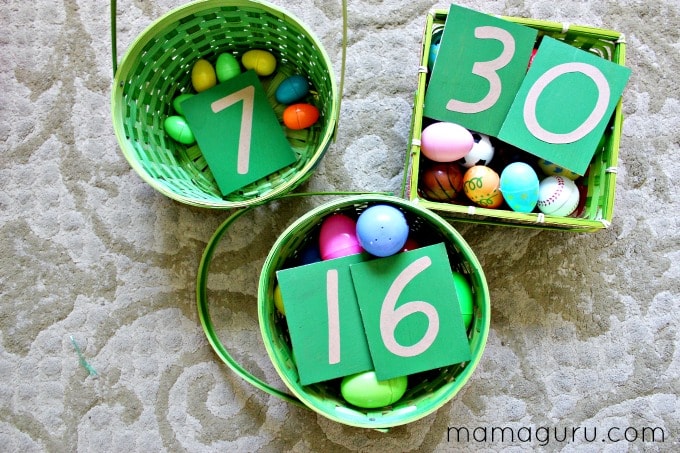 Egg Color Sort
This one is easy for the little ones.  Every basket gets one color of egg.  It reinforces color sorting, but also the variations in shades and patterns prompted a lot of discussion with Max.  Does this look more orange or brown?  This egg is yellow with blue ducks, where does it go?  Problem solving and discriminating thoughts are important milestones.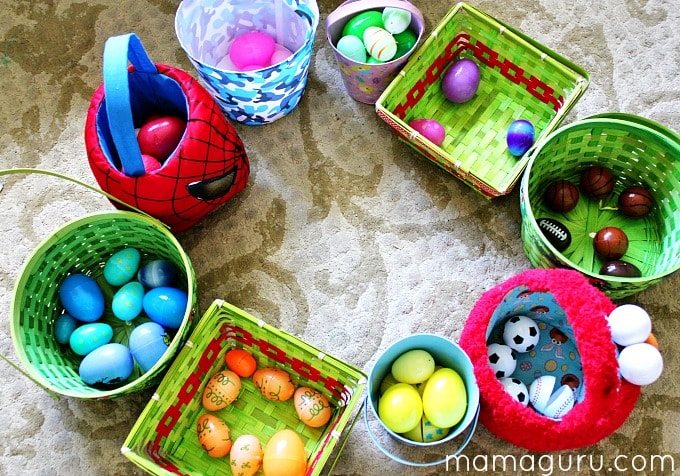 Egg Shape Sort
This activity introduced geometric solids to our understanding of shapes.  Max sorted spheres and ellipses.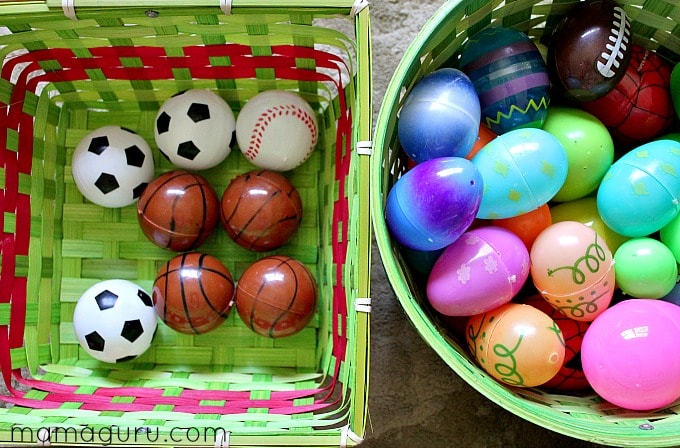 After all this, Max wanted more sorts.  Does anyone else have some great ideas?