Here's the coolest thing you can do with a hard-boiled egg: make a Dinosaur Devilled Egg!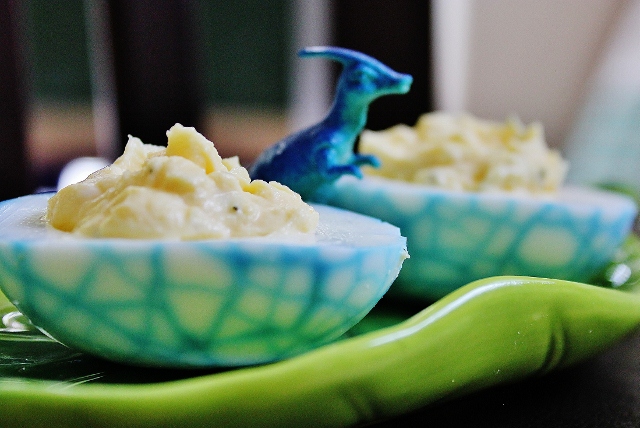 It's easy and makes for a spectacular presentation.
1.  Hard boil eggs.  Here's a great tutorial for perfect eggs.
2.  Gentle crack eggs all around, but do not remove shell.
3.  Color water with a dark food coloring and place your cooked eggs with cracked shells in it overnight in the refrigerator.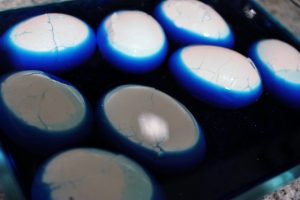 4.  Gently peel off egg shells.  I just learned that using a soup spoon to gently slide in between the shell membrane and the eggs makes for a clean, fast project.
5.  Your egg shells now look wonderful.  Serve as devilled eggs within a few hours for best results.  If these are made too far in advance, they tend to bleed out and lose a little of their wow factor. 
Print