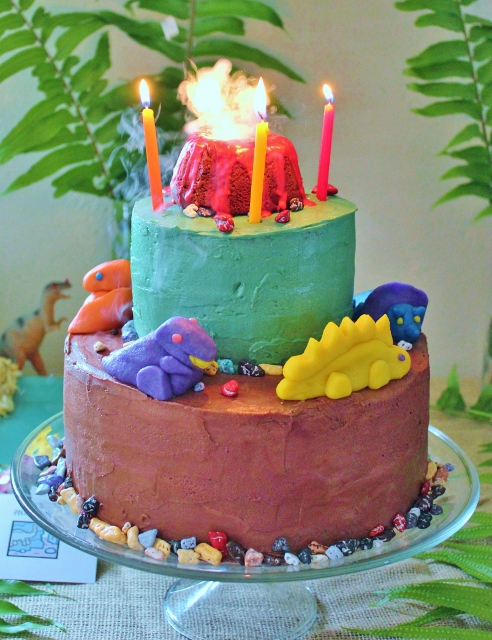 The centerpiece of every birthday party is naturally the cake.  It took me a long time to come up with a design that I felt confident I could pull off.  In fact, I tried to cajole Max into cupcakes.  At one point he reluctantly agreed, but I knew he really wanted a big cake, so the wheels kept turning.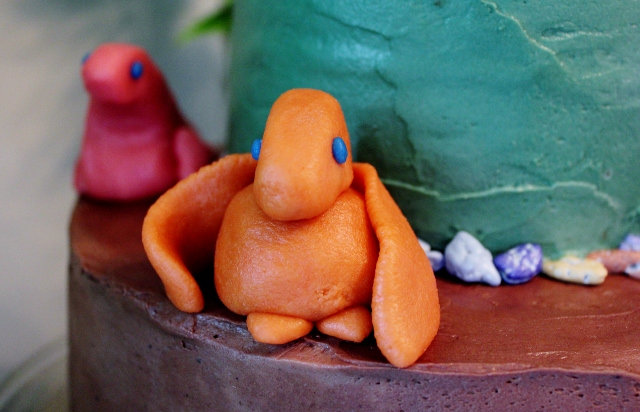 Once I remembered my mini-bunt cake pan in the back of my cupboard, the whole design came together.  I made a miniature chocolate bunt cake and topped it with a drippy red glaze for a lava-flowing volcano.  The rest of the cake was very basic and easy to frost with butter-cream frosting. Yum!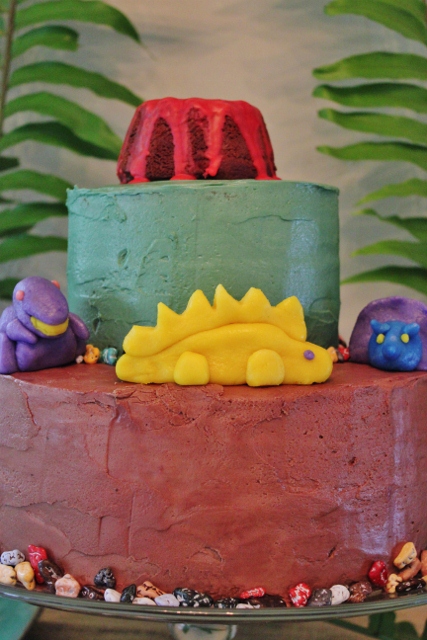 I sculpted dinosaurs out of marzipan, drawing inspiration from other cakes I found online.  Those cakes used fondant, but I don't think that's delicious and taste is a key criteria for everything I serve.  Form can't come before flavor when it comes to food.  The month before, I had made the Peter Rabbit Garden Cake from Martha Stewart and Max had gone crazy over the marzipan vegetables, so marzipan dinos make sense.   I sculpted them the night before which helped them harden a bit, but also caused a touch of droopiness.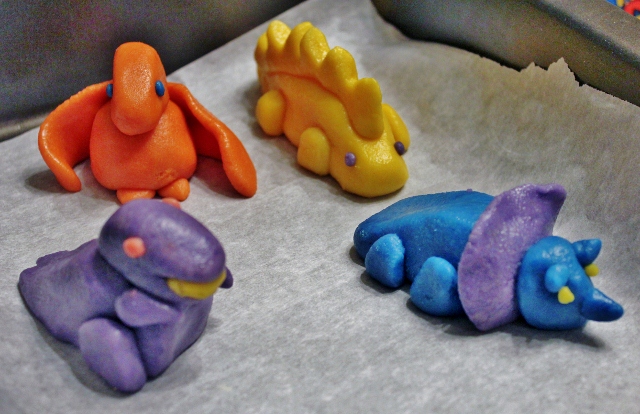 You'll also notice little rocks around the edges.  Those are actually specialty chocolates my mom picked up from my hometown.  I am sure you could find something similar online or use jelly beans and malt balls as an alternative.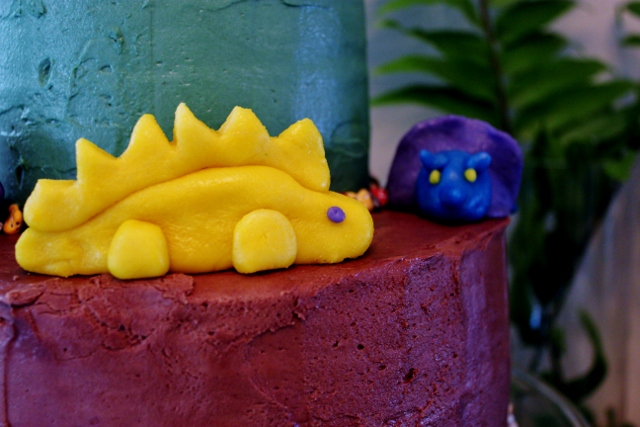 The crowing glory came when it was time to sing Happy Birthday.  Right before serving, we put a small bottle cap with a little dry ice to make the volcano smoke.  It was a fantastic effect for a fantastic four year old.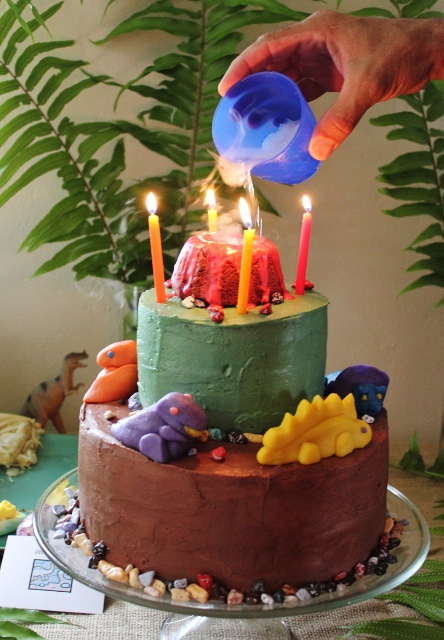 Gulp, he's growing up so fast!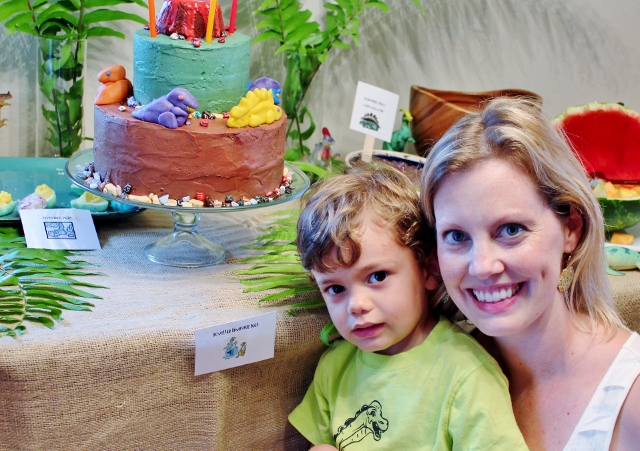 Print