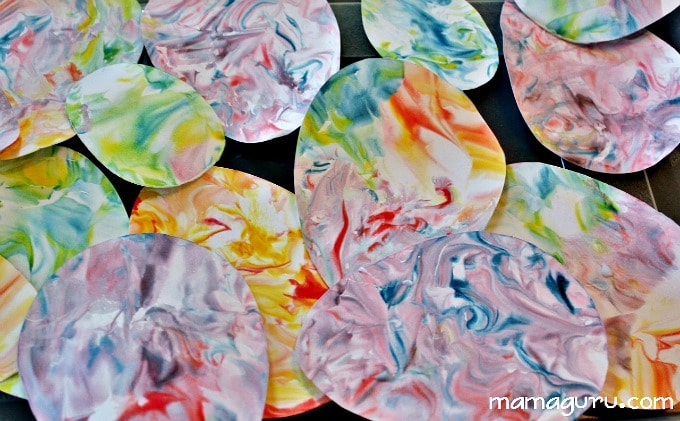 Have a blast making marbled paper crafts using shaving cream, food coloring and card stock. The results are positively gorgeous and you won't believe how easy it is to make marbled paper with shaving cream. It's pure, messy fun and yet the projects you'll create look very sophisticated. This craft is perfect for ages toddler through senior citizen.
You can make marbled paper year round, but since it's almost Easter, why not make some gorgeous marbled Easter eggs? Use the marbled eggs to make all sort of easter crafts like garlands, greeting cards and wall decorations! It takes mere minutes to make and costs only a few dollars. Kids absolutely love it!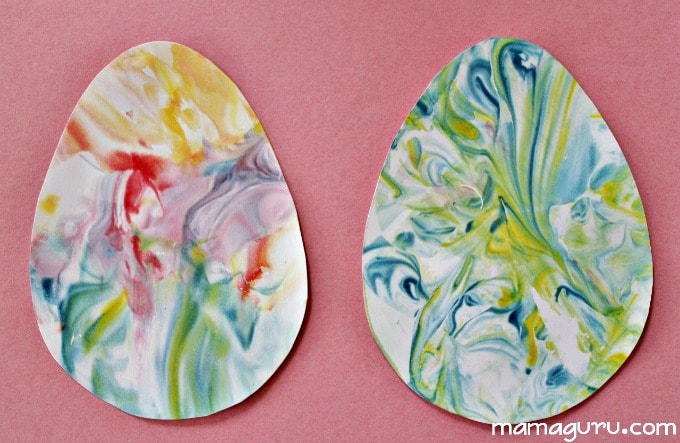 Materials Needed to Make Marbled Paper
cheap shaving cream (Dollar stores were invented for these moments.)
thick paper cut into egg shapes (card stock, watercolor paper…)
food coloring
Equipment Needed to Make Marbled Paper
shallow dish (pie plates are perfect)
chopstick or skewer
ruler
offset spatula or spoon
trays to contain the mess (cookie sheets work)
rags (or paper towels if you don't care about trees)
a bowl of water for quick hand cleaning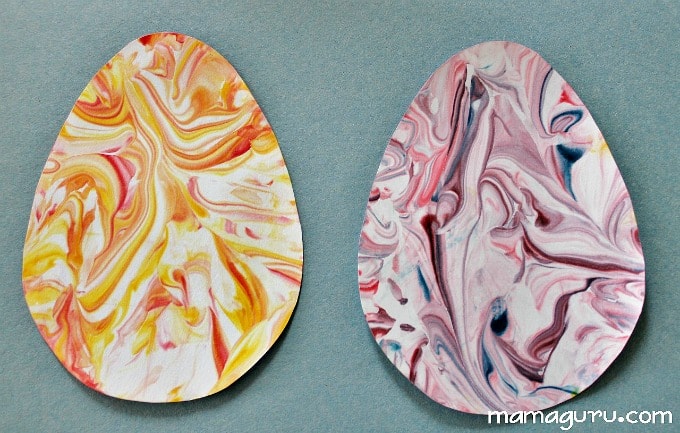 How to Make Marbled Paper with Shaving Cream
1.  Shake and spray shaving cream into a shallow dish. Smooth out the top with a spatula so it's nice and flat.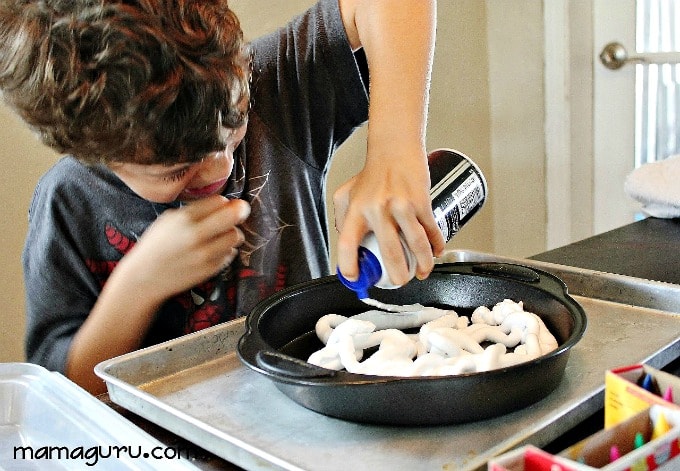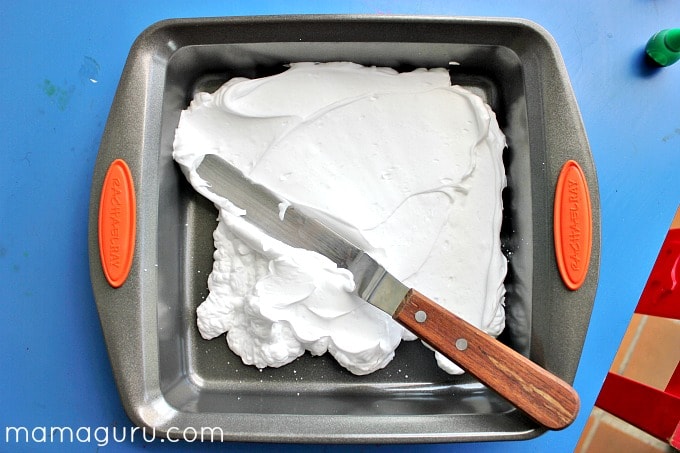 2.  Add a few drops of food coloring. Don't overwhelm the dish. Part of what makes a lovely marbled design is the white space, so be sure to leave some. Use chopstick to gently swirl the dye.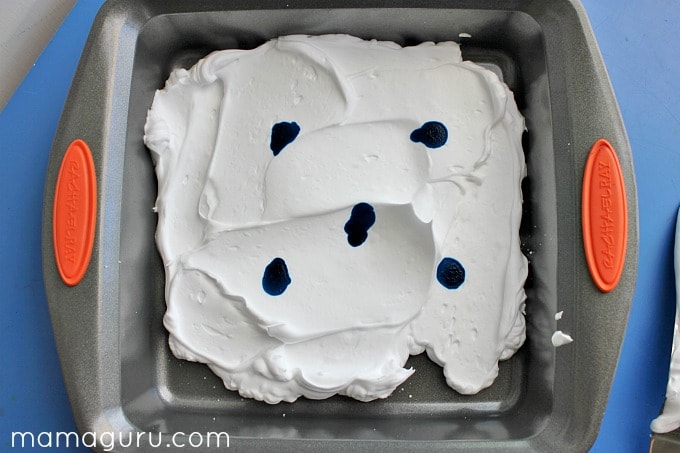 3.  Once you have a nice swirl, you can add another few drops of a contrasting food color and swirl just a touch more. You will get best results by swirling the least amount.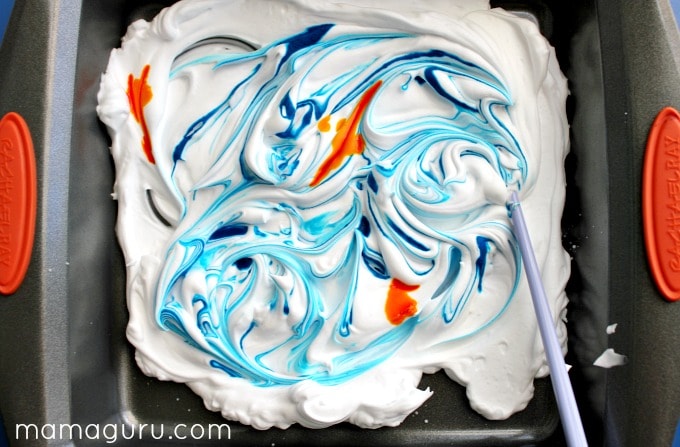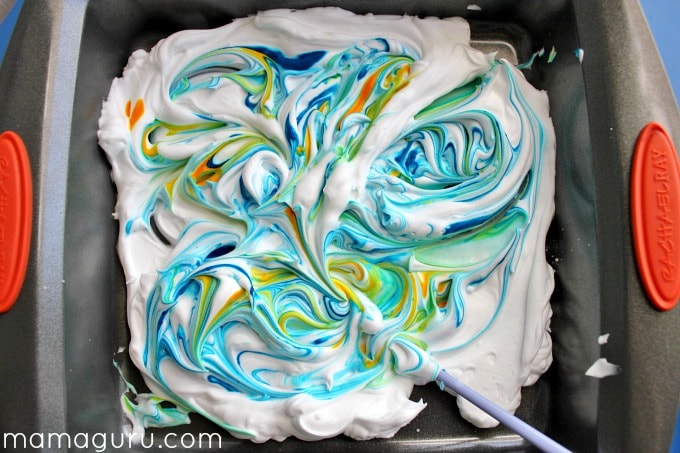 4.  Press paper into the shaving cream and remove. Don't let the paper sit too long on the shaving cream, because it will get wet and might tear.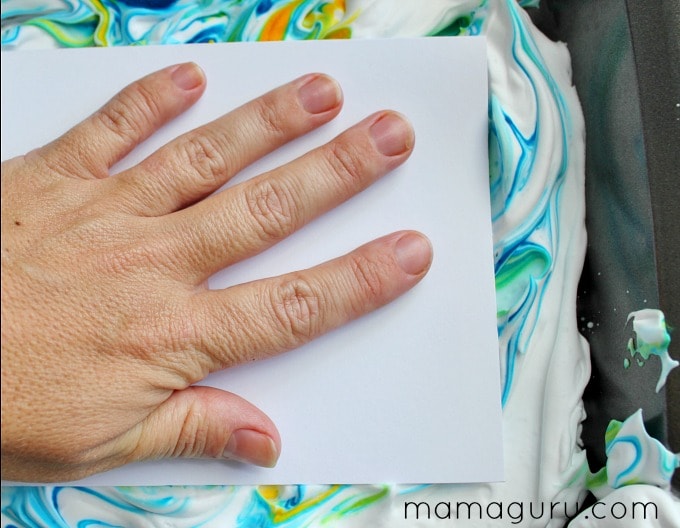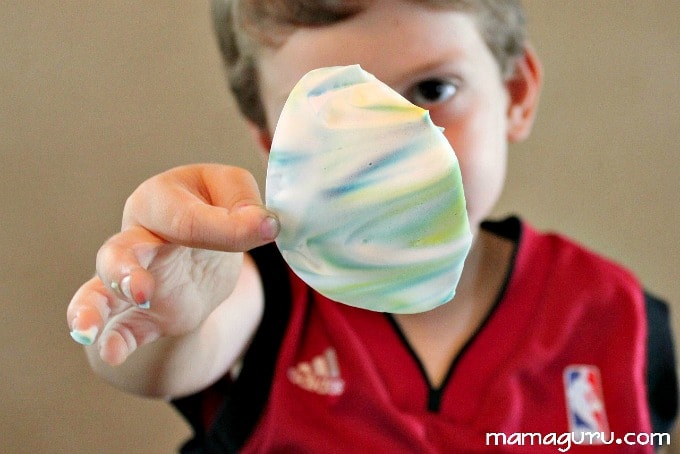 5.  Scrape off the excess shaving cream with a ruler. Allow paper to air dry. Once dry, you can put a stack of heavy books on top of the paper to flatten up any curled edges. Then create some art!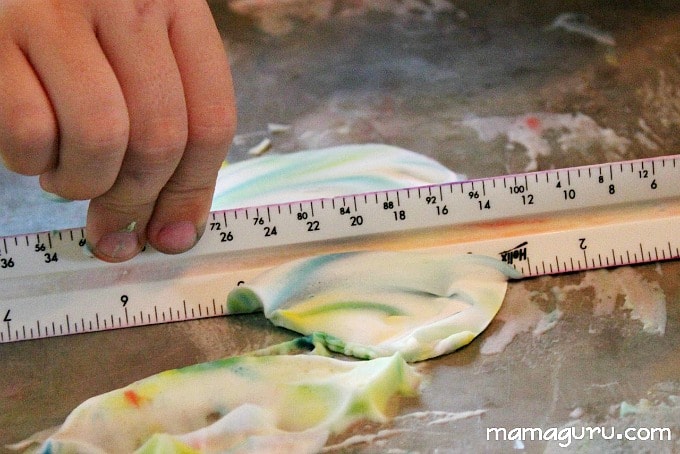 Art Projects Made with Marbled Paper
Greeting Cards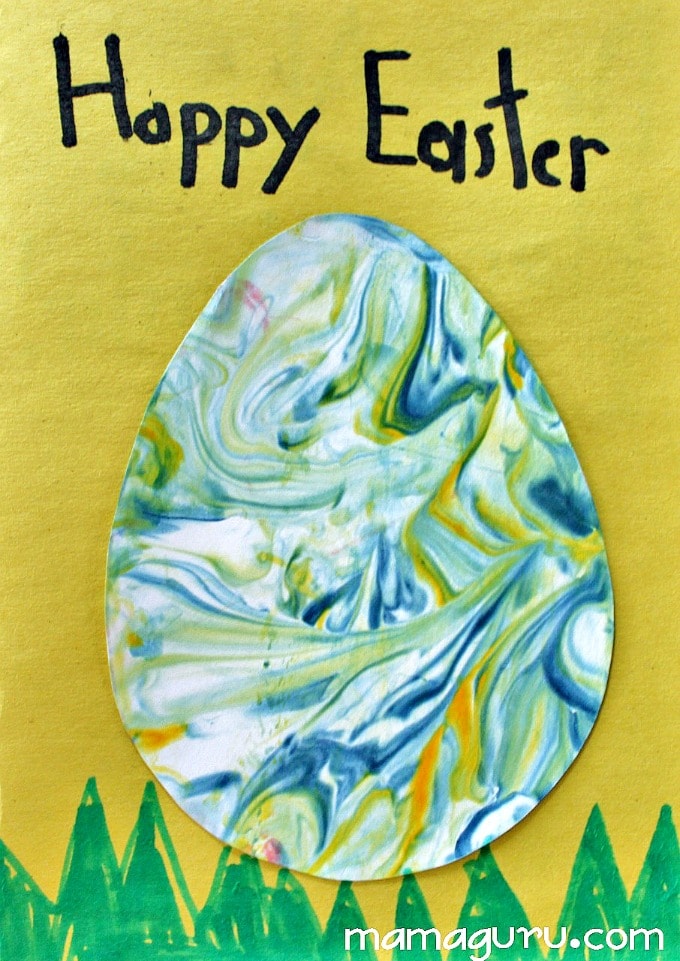 Glue marbled eggs to construction paper or card stock to make one-of-a-kind greeting cards.
Easter Garland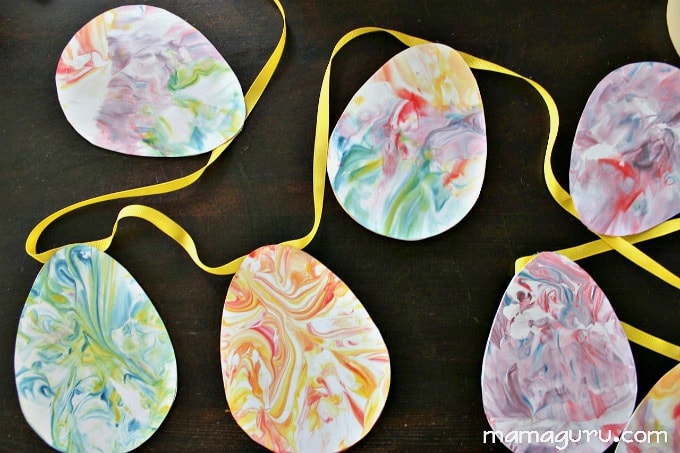 Use a hot glue gun to attach eggs to a piece of ribbon and hang it as a gorgeous Easter garland.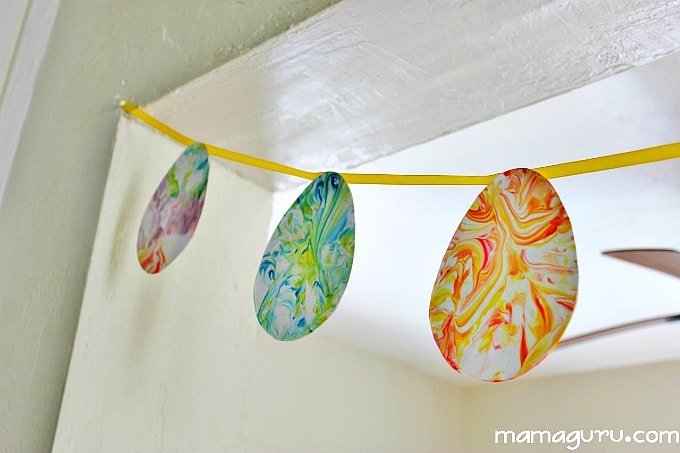 Don't let your imagination stop here. Add these eggs to all kinds of art projects. Hmm…maybe place cards? And once Easter is over, keep this project on file to make unique stationary and more art.
Have fun!  Be messy!  Create beauty!