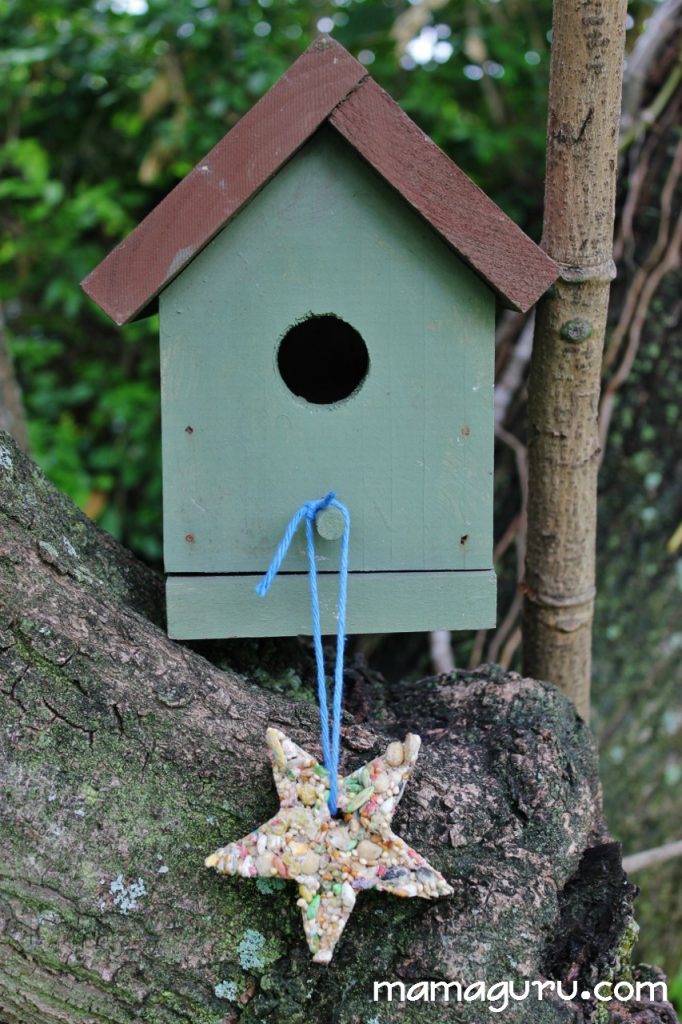 Here's a charming little craft you can make as a treat for our fine feathered friends: Birdseed Ornaments. How fun is that? make cookies for the birds out of birdseed. You can use cookie cutters to make the most charming shapes. This craft is easy, inexpensive, and great for kids. Best of all, you will attract lots of colorful birds to your trees, so you'll have great bird-watching.
Although this is absolutely perfect for spring, don't forget about our feathered friends who stick around for winter. Birdseed ornaments can also be used to decorate a tree outside for Christmas. You can even put hearts up for Valentine's Day. I've even given these as an unexpected hostess gift. Birdseed ornaments are a really versatile craft you can make over and over again.
Birdseed Cookie Ornament Recipe
1/4 c unbleached flour
1/4 c water
1 1/2 T corn syrup
2 c birdseed
Materials Needed for Birdseed Ornament
parchment or waxed paper
cookie cutters
oil spray (like Pam)
a straw
string or twine
1.  Put the flour in a bowl and slowly stir in the water and then the corn syrup. This should make a glue-like substance. Add the birdseed and stir with a wooden spoon.
2.  Place a piece of parchment or waxed paper on cookie sheet. Lightly spray assorted cookie cutters with oil. Choose cookie cutters that have large, easily recognizable shapes.  Fine details may fall apart.  Stuff the ornaments with the birdseed dough. You can fill them entirely full or hallway full like me.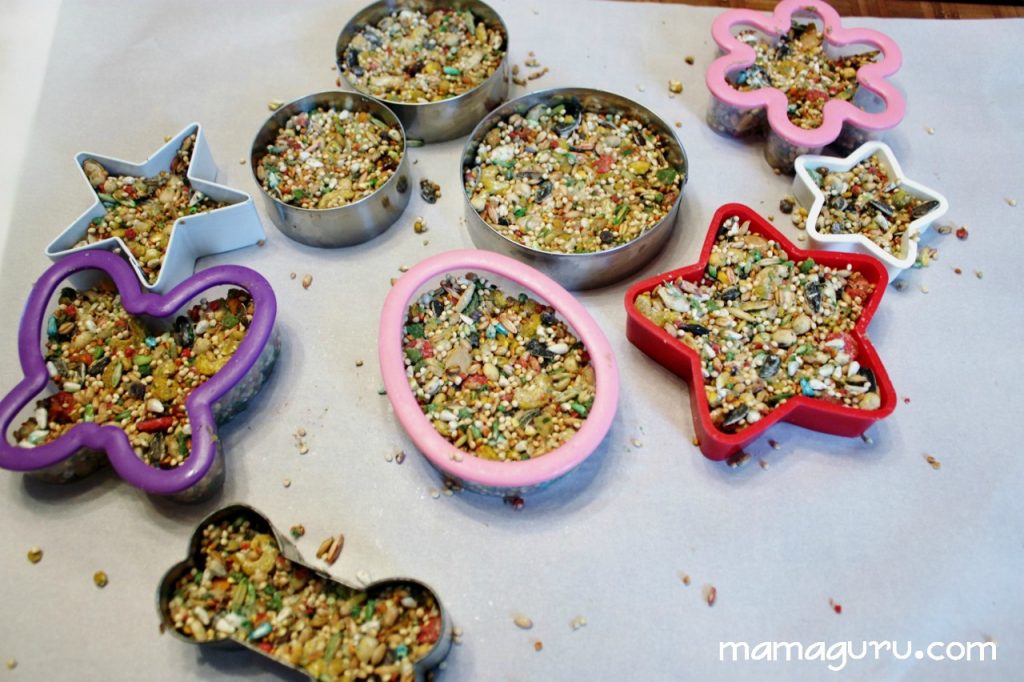 3.  Allow the cookies to dry for an hour or so. Poke a hole for the string with a drinking straw. Avoid getting too close to the edges. Let it sit for another hour or overnight. Once hard, remove from the cookie cutter and gently turn over to complete the drying process. Once totally dry, run string or twine through the hole and hang on a tree for the birds to enjoy.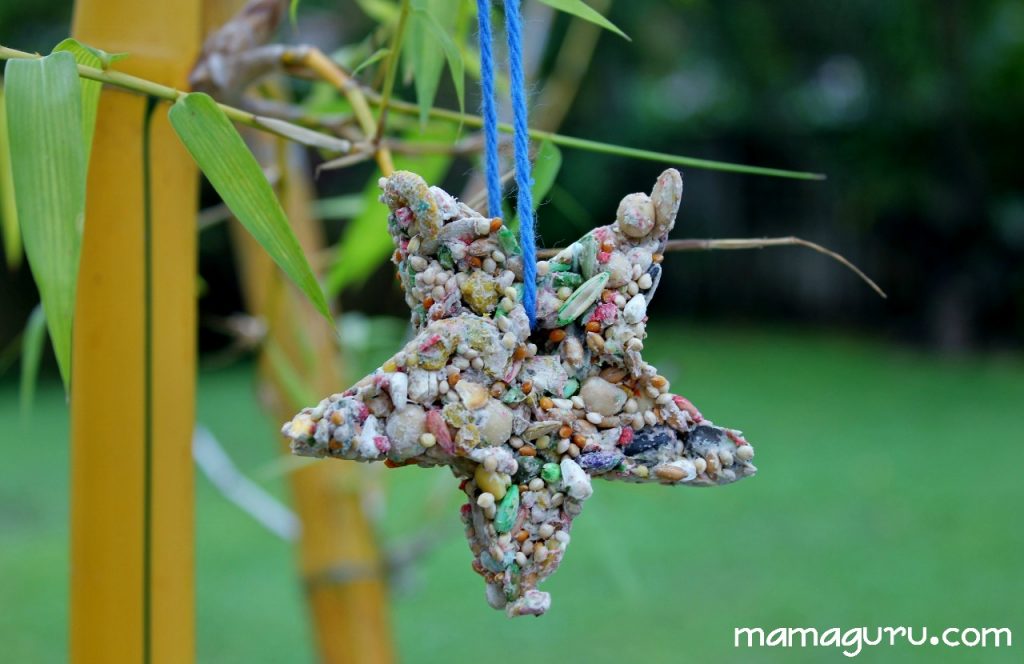 Birdseed Ornament Craft Notes
This is a based on a widely used recipe, and drying times vary due to heat, humidity, and how full you fill the shapes. If you are making this for an event, give yourself a day to make sure it dries. Mine were done within 2-3 hours, but it would be a shame if you didn't have enough time for them to set up because of your particular climate.
Sometimes this recipe calls for gelatin. It is both unnecessary and unnatural for a bird to eat a cow-derived product.
If you don't want to use corn syrup, leave it out and add more of the natural glue (flour and water) if you need to.
Once dry, these are quite sturdy. The flour and water is a powerful glue.