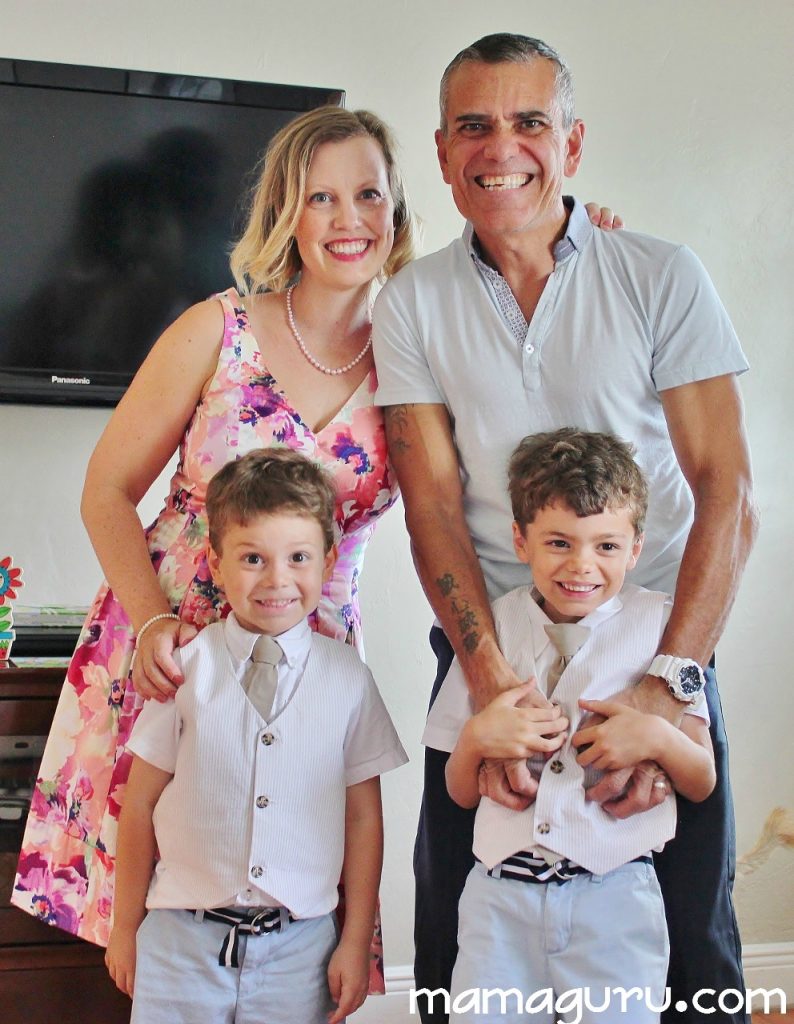 Easter began with a quick breakfast followed by a quick mass at the small church where Andres and I were married (almost 8 years ago).  We blew home over the Macarthur Causeway, arguably the most iconic and gorgeous road in Miami, the one that skims over glassy turquois water, past mansions, cruise ships, and yachts.
It brought us home, and then, the hunt was on!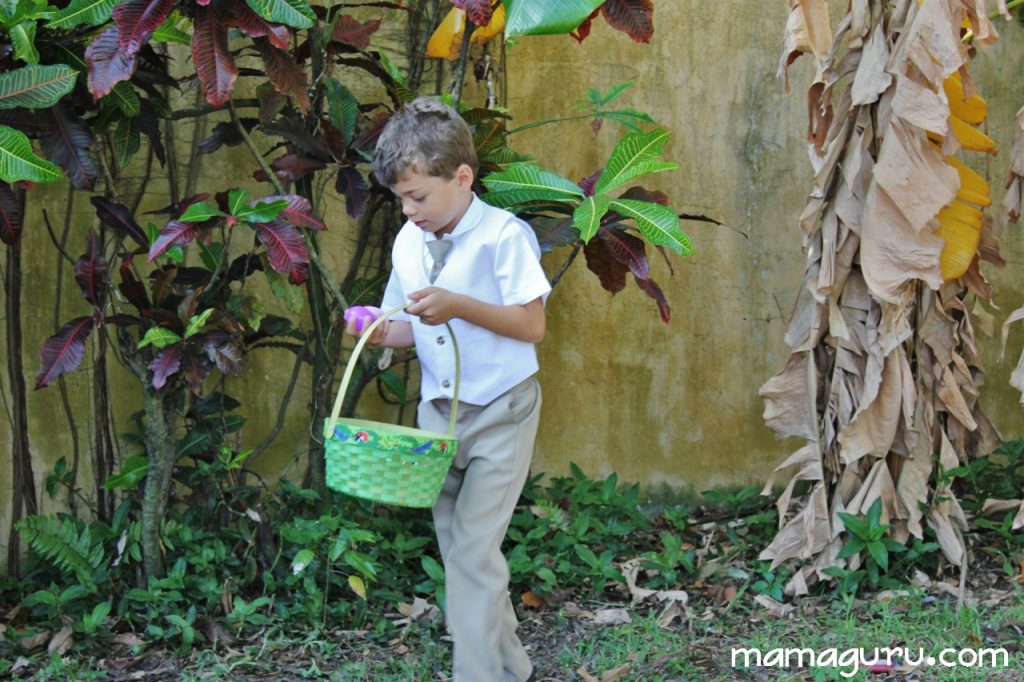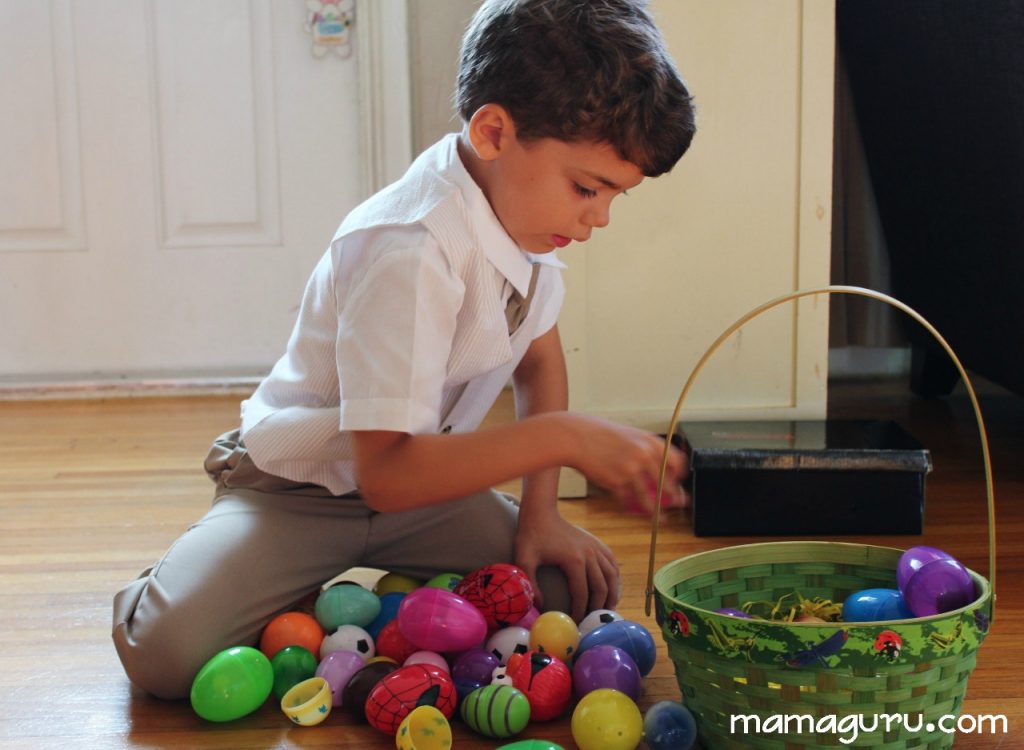 The boys found 98 eggs in our backyard, including 3 in the chicken coop and four in the trampoline!  The biggest surprise was the badminton/volleyball net the Easter Bunny set up in our backyard.  This year I found making their baskets a bit hard.  They'd outgrown some babyish toys, but I didn't want to just get them regular birthday-type-presents for Easter.  Most toys for little boys are so trashy and overly branded these days.  Bleh!  Thank goodness for sports equipment which lasts and provides so much family fun.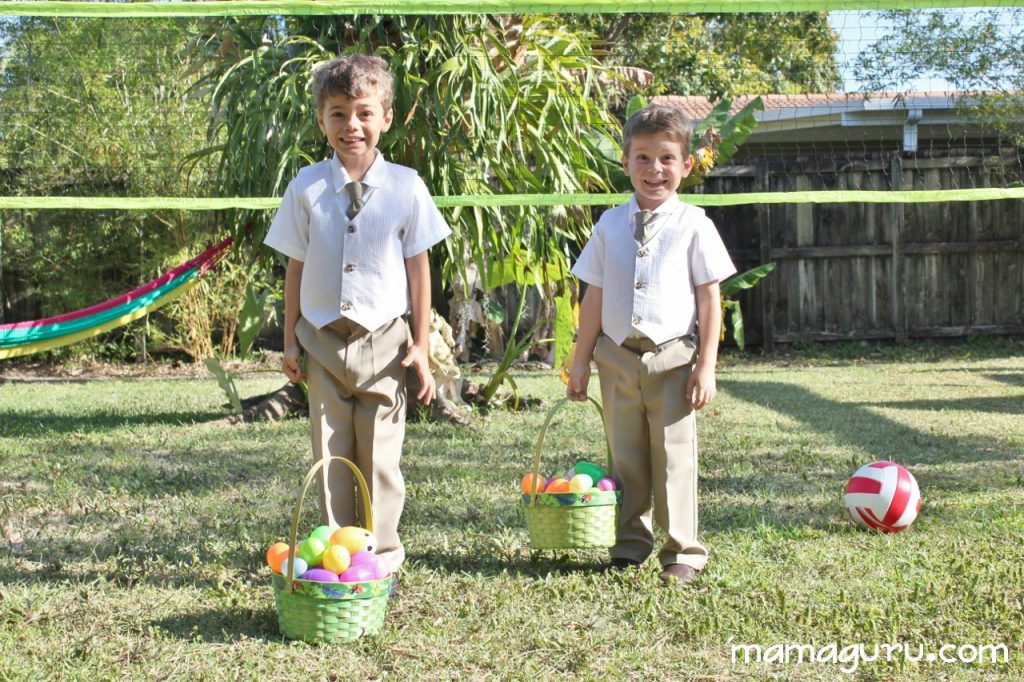 After the egg hunt we had an amazing Easter Brunch with just family in which bear hugs and the last devilled egg were auctioned off, and a jelly bean taste test ensued.  The afternoon was spent with coloring books, mazes, sofa naps, volleyball, badminton, bible stories and poetry before bed.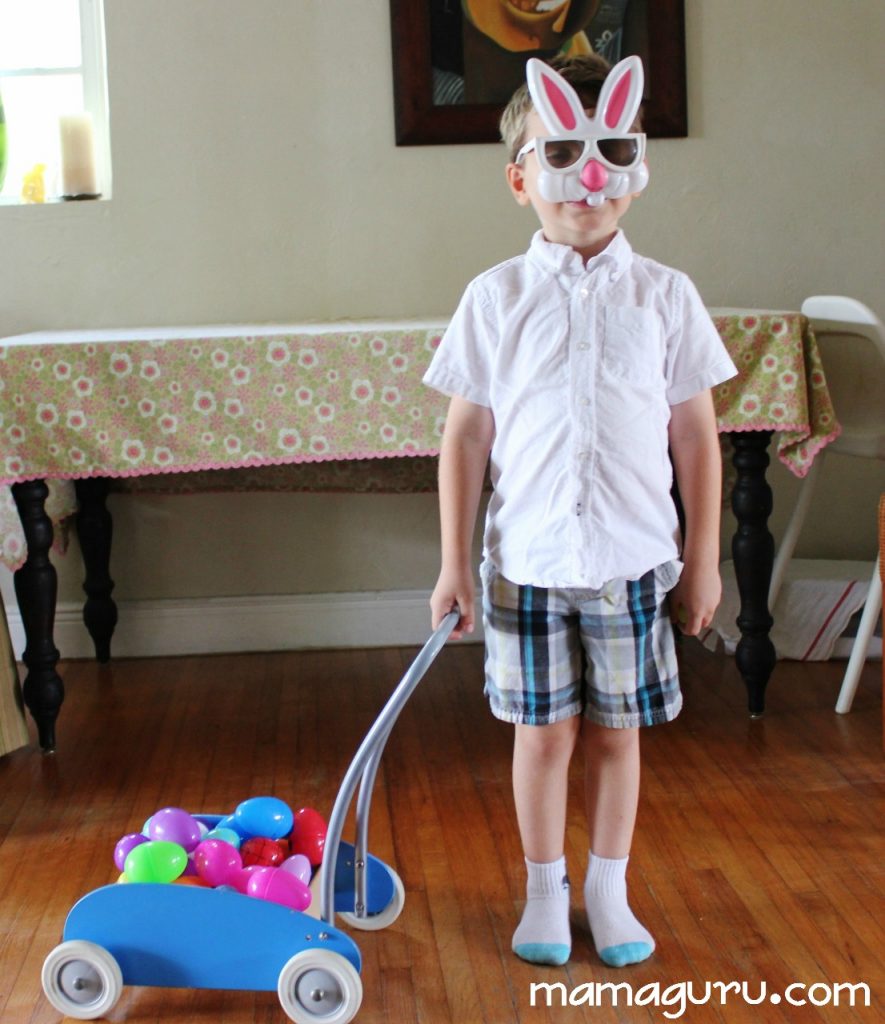 Oh Happy (Hoppy) Day!