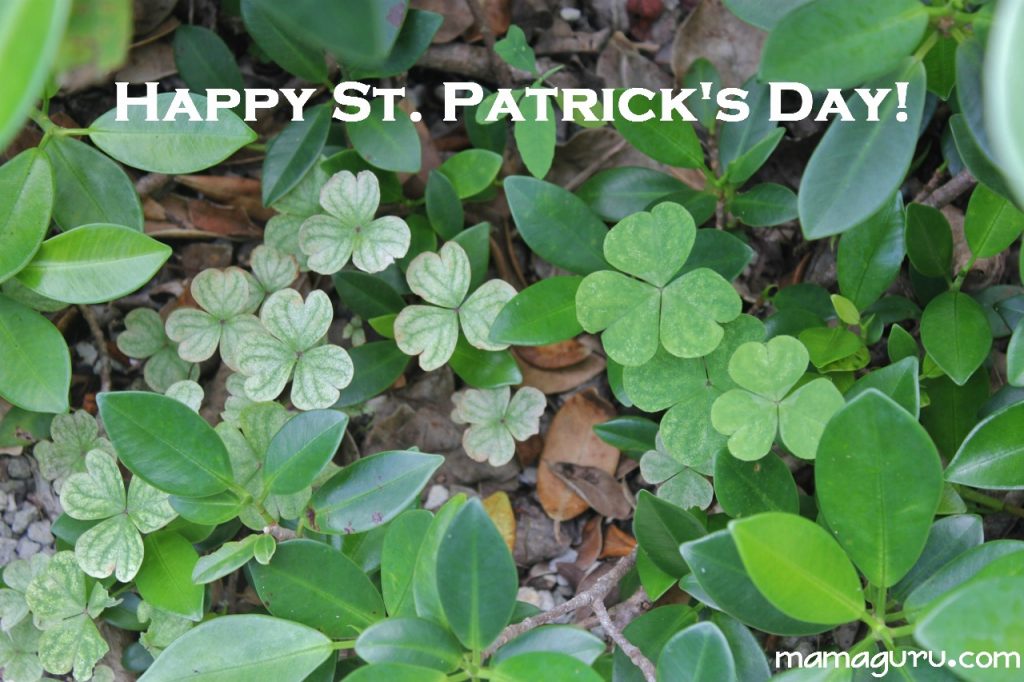 This year Jack had to set a leprechaun trap in kindergarten.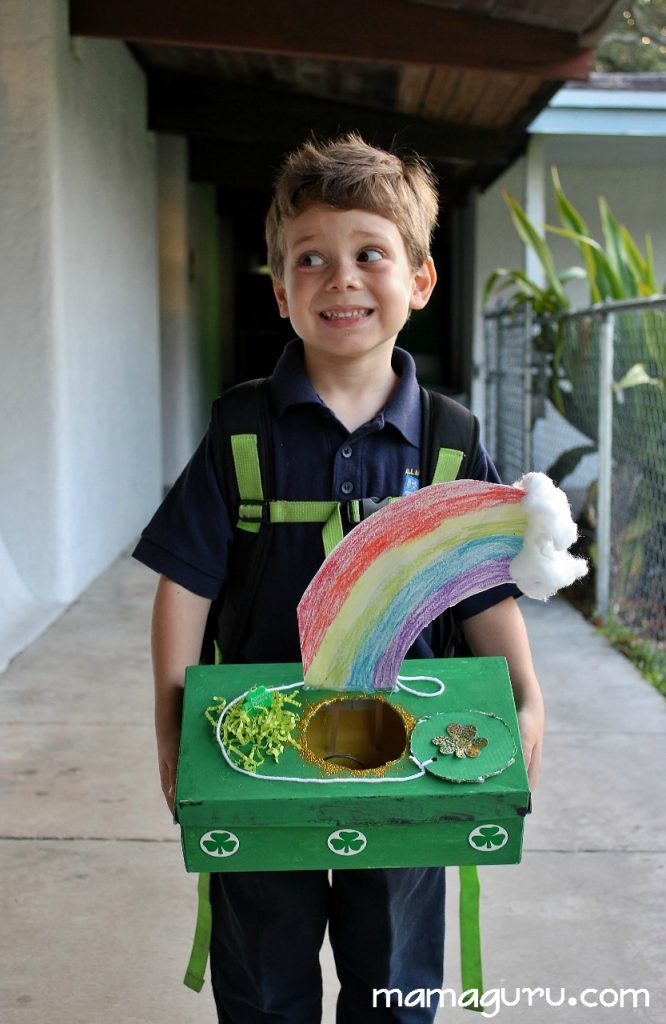 A pot of gold was his bait!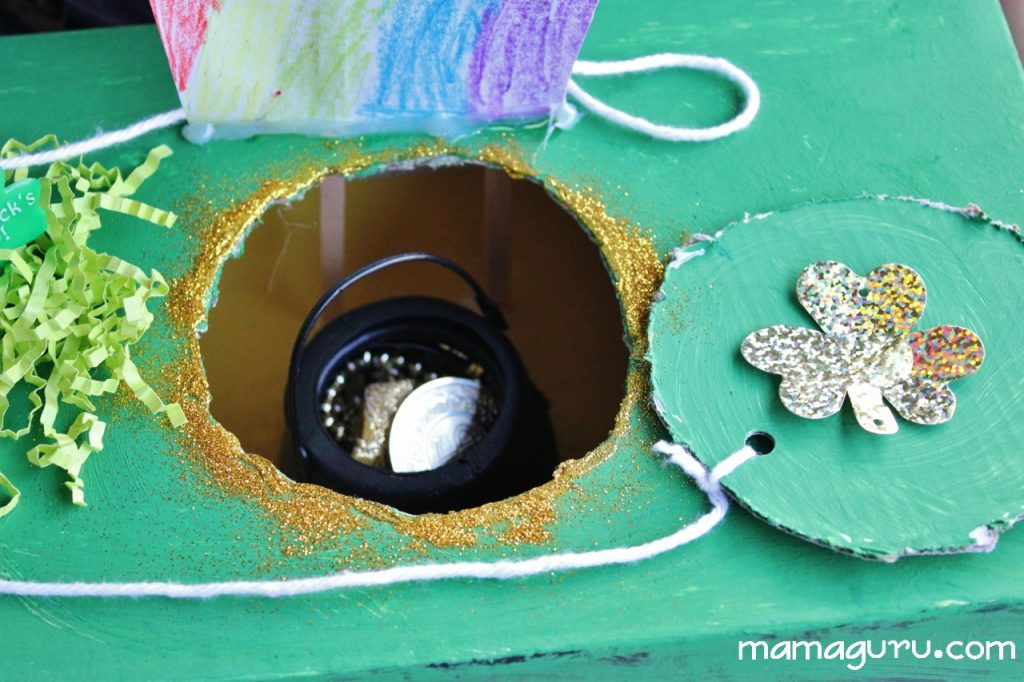 In the morning he was ready to go to school to check his trap, but first we had to snap his annual St. Patrick's Day portrait.  Look at the shamrocks around his feet.  I love Florida weeds!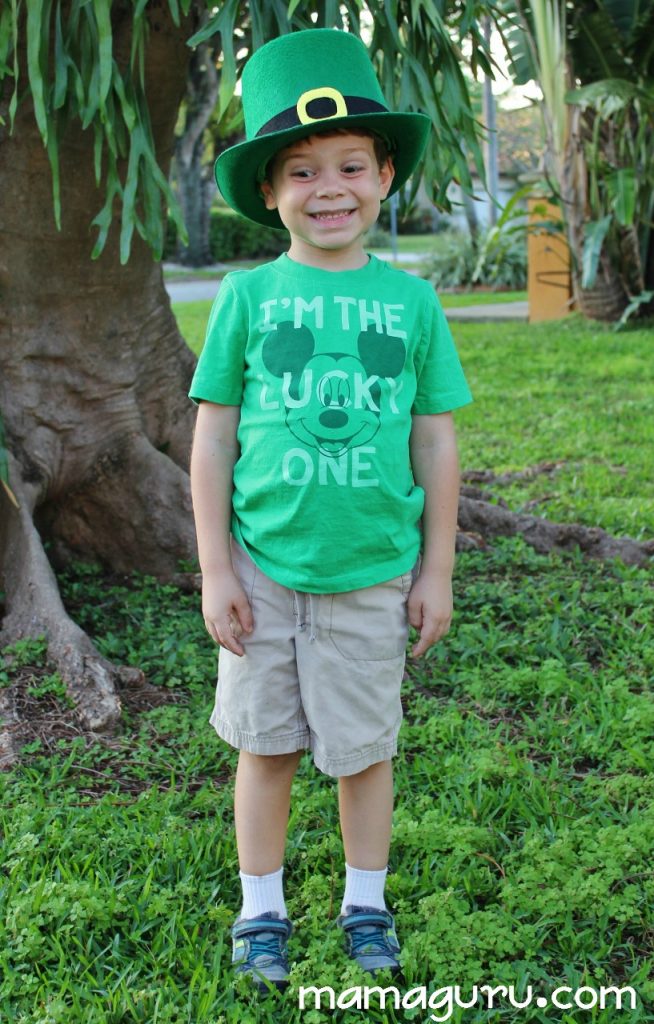 The leprechaun most certainly visited kindergarten this year.  What mayhem!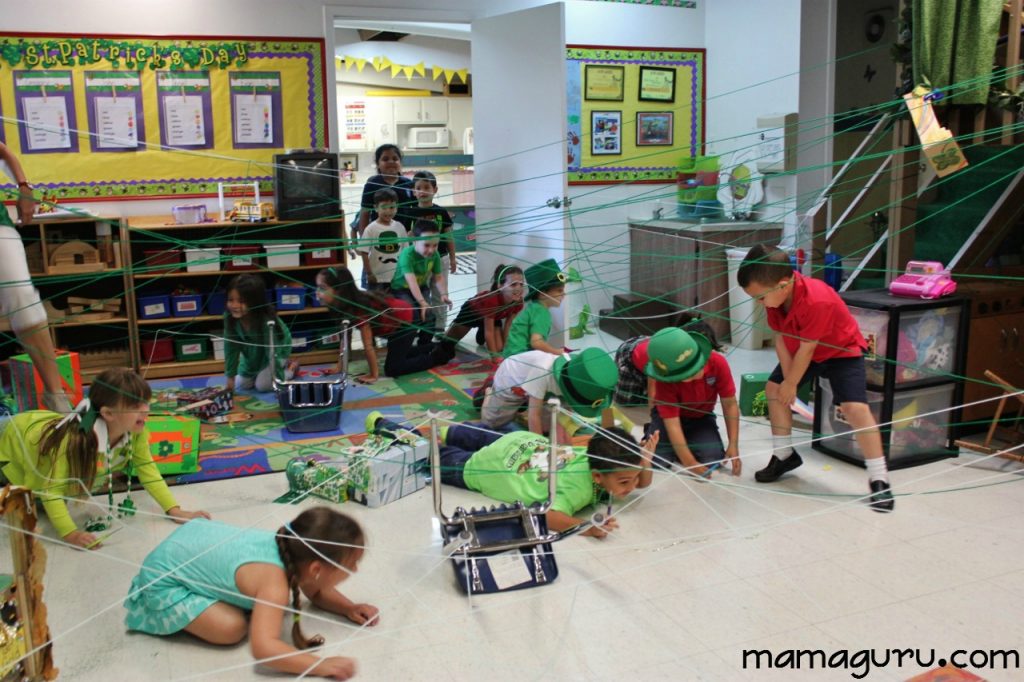 But alas! He got away, but not before stealing the gold.