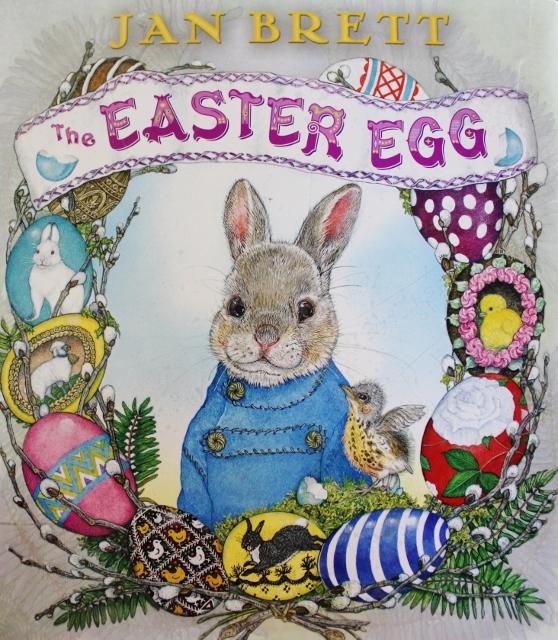 Here is a lovely Easter-themed book for little ones courtesy of the wonderful Jan Brett.  We stumbled across this gem at the library in January.  Although it was a little early in the year to think about Easter for me, the boys were enchanted.  We had just enjoyed reading Brett's classic winter books, The Mitten and Gingerbread Baby, but this might be my favorite Brett book of all.
Basic Plot
Hoppi is getting ready to design an Easter egg to impress the Easter Rabbit.  The bunny who designs the best egg gets to help the Easter Rabbit hide the eggs for children on Easter.  Hoppi wants to win and looks at other bunnies' work for inspiration.  The other bunnies are very creative and helpful, giving him supplies and encouragement. Then some squirrels knock one of Mother Robin's eggs from her nest.  Hoppi forgets about the contest and takes care of the egg until it hatches.  When the Easter Rabbit finally judges the eggs, he recognizes Hoppi's service and everyone is delighted.
Why You'll Love It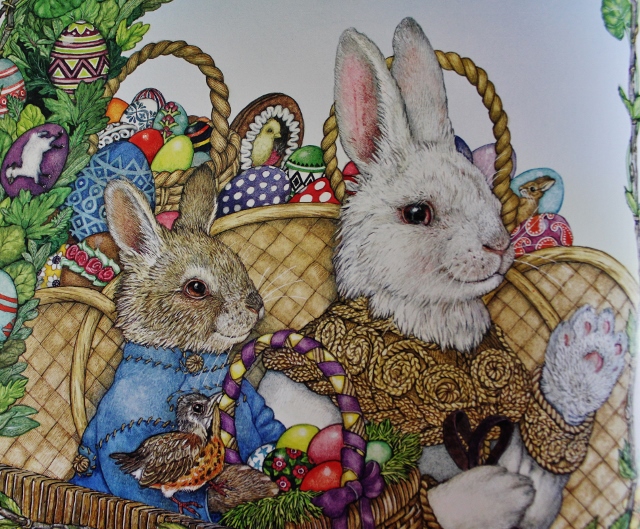 It is often hard to connect the whole Easter Bunny aspect of Easter with the Christian story.  Although this does not tie into the Bible at all, this book is full of beautiful examples of kindness, generosity, love and care.  It takes the Easter Bunny to a more meaningful level that parents could connect to the Christian story if they want.
As in all Brett books, the illustrations are charming and detailed.  The animal faces are alive with emotion.  There are peek-a-boo eggs on the sides of the pages .  A pussy willow vine frames the pictures and grows as time passes in the story.  I read this book seven times before I realized that.  That's what makes her books so magical for children; they can pore over them for hours and keep making discoveries.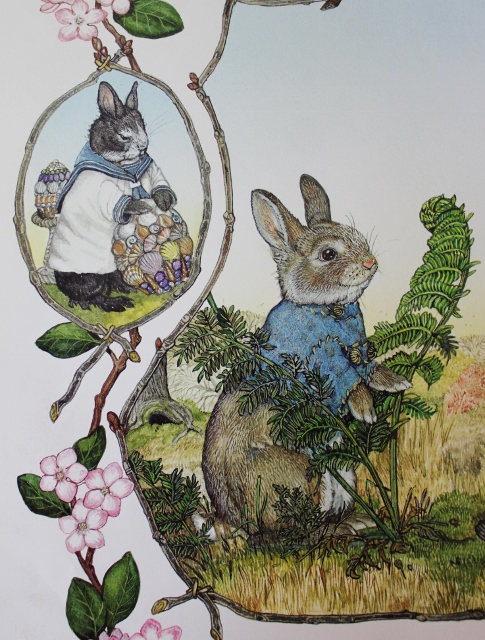 Best Ages
Toddler through early Elementary
As always my book reviews are both honest and unsolicited.  If you decide to buy these books online, please use the links I provided to ensure that I get a small commision.  I recommended them because they are wonderful and I'd like to share them, but it is nice that there is a program which enables me to be rewarded for referrals.