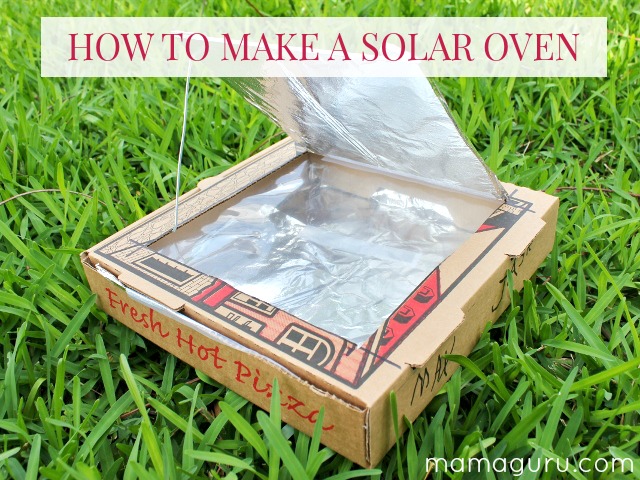 Here is a great science craft to teach kids about alternative energy: a solar oven! Harnessing the power of the sun is cool and teaches us about caring for our environment and using renewable resources. Best of all, kids can make a snack they love, nachos, using the solar oven they made using this DIY.  The directions are remarkably easy and you might already own all of the materials needed. It's a wonderful summer activity to do with your own kids, or in a community or classroom setting.
I learned how to make this at Biscayne National Park's Family Fun Fest, which was all about the sun.
Step One: Order pizza.
Did I mention how much you're going to love this project?
Seriously, a pizza box is an ideal container for this project, but any lidded cardboard box will do.
Materials Needed to Make a Solar Oven
pizza box
sheet of plastic (a report cover or page protector works great)
foil
tape
a piece of study wire or a pencil
How to Make a Solar Oven
1.  Cut 3/4 of a square out of the lid of the pizza box. Make it big as this is your solar panel, but leave one side attached. Tape a piece of foil to cover the underside of it.
2.  Open the box and tape your sheet of plastic to the underside of the lid, so it is covered. Be sure to make a decent seal, as this will trap the heat in the oven.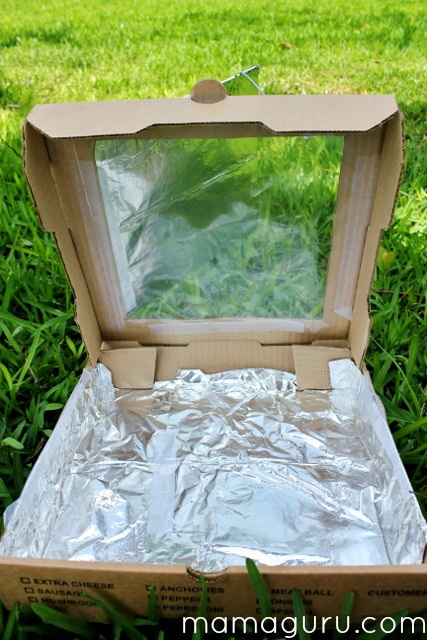 3.  Line the inside of the box, including sides, with foil.
4.  Use a piece of wire wedged into the little holes in the sides of the box or a pencil to prop open the lid.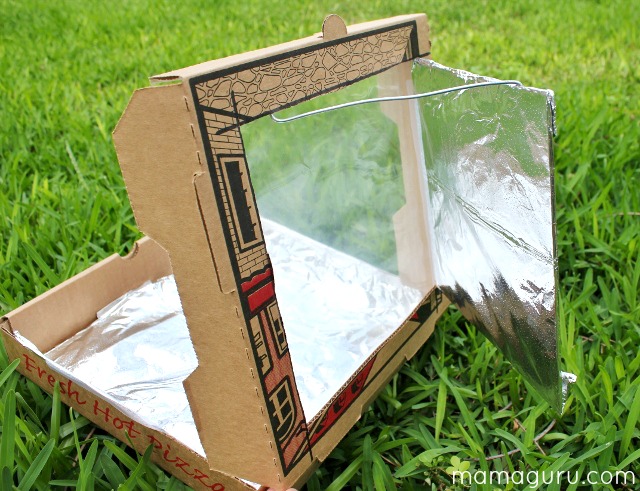 How to Use Your Solar Oven to Cook
1.  Put some food inside. Nachos work great as they don't spoil easily.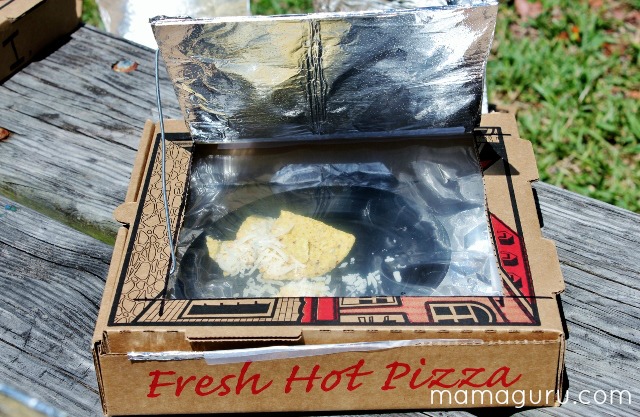 2.  Close the lid and place the oven in a sunny spot in which the solar panel faces direct sunlight.
3.  Wait. Wait. Wait. And eat!
4.  Of course, it goes without saying, be sure to recycle these ovens when you're done.
Teacher Notes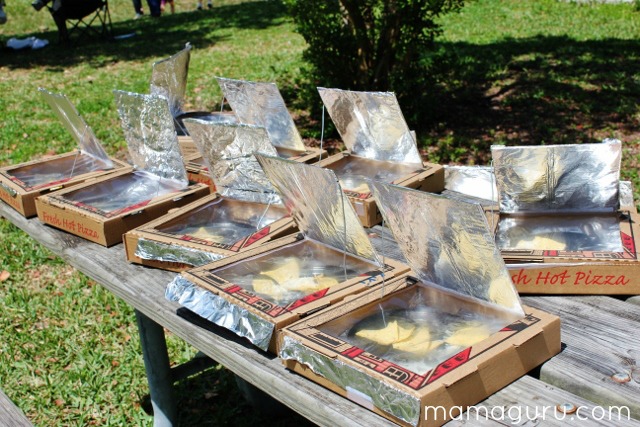 1.  Explain solar energy before the project.
2.  Cut the solar panel squares, sheets of foil and wire in advance to make it easier.
3.  Plan this activity for a hot time of the day if you live in a Northern climate. This can take a while, so have another activity to do while the nachos cook.
4.  You can make a larger oven and bake mac and cheese in advance of the lesson.