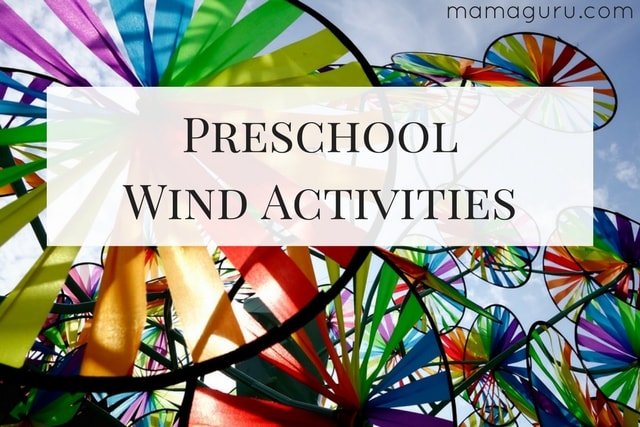 Teach children about the power of wind with these simple and fun Preschool Wind Activities. Learning about the wind is a science lesson for little ones. In fact, children are natural born scientists who love hands-on experiments. They learn best that way. These Preschool Wind Activities use common objects you can find around your house. You can throw this lesson together in minutes, but your kids will love it and will learn a lot too. There are 6 different lesson plans about the wind and a classic children's poem. Add this to your science lesson plans or save it for a rainy day activity.
Children are natural born scientists who love hands-on experiments. They learn best that way.
Click To Tweet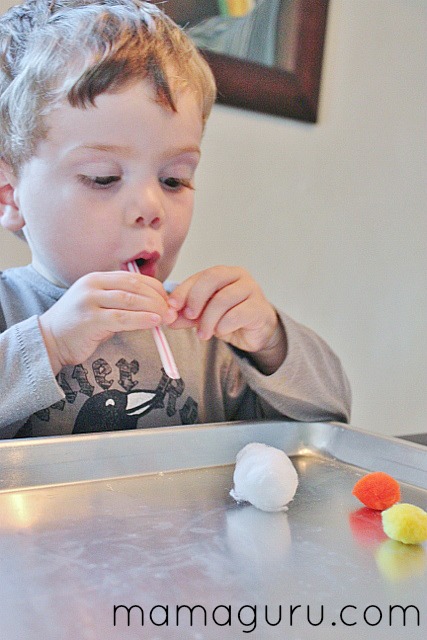 Preschool Wind Activity Materials
baking sheet or large tray
straw
dish of sand, salt or cornmeal (Use what you've got!)
dish of water
various objects of different weights (pom poms, feathers, beads, beans, dried pasta…)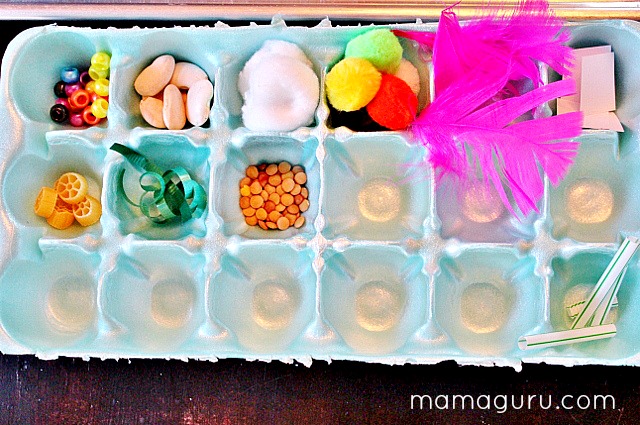 6 Preschool Lesson Plans About Wind
1.  Have children practice blowing out of a straw. It's important that they know not to suck in for this activity. Blow on each other's skin and see if it tickles. Point out that we can feel wind, but we can't see it. All we can see is how it moves things.
2.  Explain how some objects are heavy and some are light. Invite your children to make predictions about which objects will be easier or harder to move with the power of wind.
3.  Experiment. Have them select items to blow across a tray. Have them place the objects on the far end of the tray and blow them across to the other side. Encourage them to make observations and test their predictions. Older children can keep a chart, but little ones can just enjoy the process. Let them experiment for as long as they'd like.
4.  You can team up with two straws and make a race with same objects (testing force) or different objects (testing weight). Create a finish line with a strip of masking tape.
5.  Place your sand dish on a tray to contain the mess. Show children how the wind can blow designs. This is a great time to introduce pictures of sand dunes and deserts.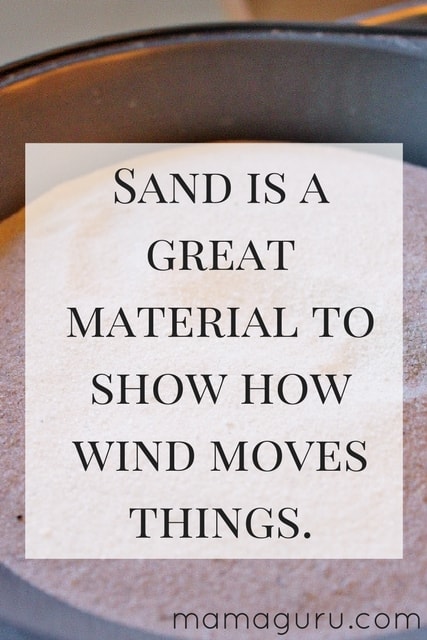 6.  Place the water dish on a tray and experiment with making bubbles down below and ripples on top. This is a great lesson to tie to the ocean or waves. If possible, visit a large body of water to see it on a grand scale.
A Poem About Wind
Here's a classic poem to read about the wind. It is by one of my favorite children's poets, Christina Rossetti. If you haven't shared her work with your kiddos yet, I encourage you to do so. Her poems have stood the test of time because they are so wonderful. Poetry is fantastic for children. It showcases the musicality of language and the playfulness of words. Children who are read fiction, nonfiction and poetry will have broader minds, richer vocabularies and better reading habits.
Who Has Seen the Wind
Who has seen the wind?
Neither I nor you:
But when the leaves hang trembling,
The wind is passing through.
Who has seen the wind?
Neither you nor I:
But when the trees bow down their heads,
The wind is passing by.