We had a wonderful opportunity to visit the Mounted Police Stables in downtown Miami yesterday with our playgroup.  The officer who gave us the tour was kind and warm-hearted.  He told us we can visit anytime we like and bring carrots and apples for the horses.  Repeated exposure to large mammals is beneficial to young children.  It breeds confidence and affords them the opportunity to learn by experience.  We just may add this to our regular rotation of activities.
These horses are all donated to the department, often when owners can't take care of them properly.  They are trained for about three months.  If a horse was too abused to be a good fit, the department ensures that they are retired to ranches who will take good care of them.
The horses mainly serve as public relations ambassadors.  People often approach officers on horses rather than those in patrol cars.  Their presence on the street also acts as a crime deterrent.  I didn't know we had them in Miami, probably because I rarely go downtown.  I remember seeing them in the French Quarter when I lived in New Orleans and loved watching them in action.  People have a natural respect for horses and it's great that we can enjoy their presence, not just the cowboys and equestrians.
These stables are located a block away from the Miami River, so we checked out the boats, before meeting our group.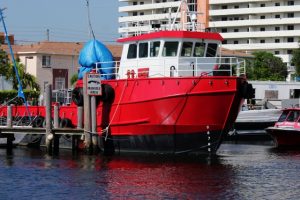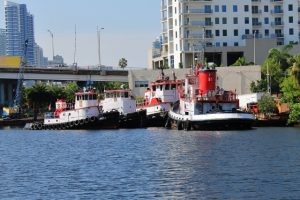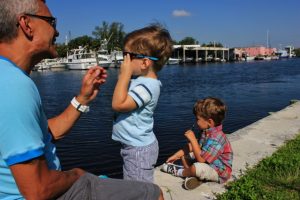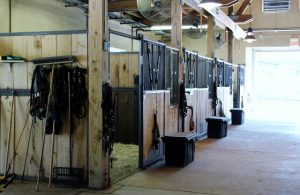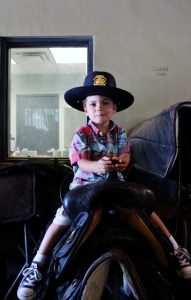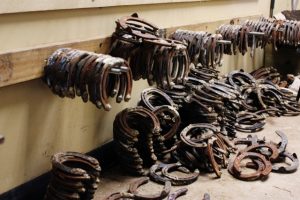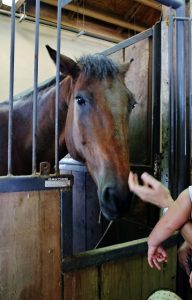 After our stables visit we walked a few blocks to the Miami Art Museum.  Of course, I couldn't photograph the work we saw, but they had one room set aside for children to create (pictures are allowed in here).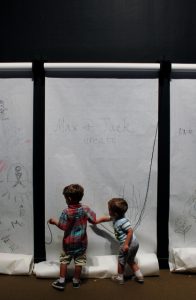 In the afternoon we synthesized it all by creating works of art with horses as the subject.  I hadn't planned this, but a well-stocked craft cabinet and google can make magic happen.  Let me credit this site with the art idea.   Max did an amazing job cutting out all of his pieces. He named his horse Ike, like one from the stables.  I cut out Jack's pieces, but he did the rest.  This was his first attempt at writing his name.  What a wondeful day!