Make your little goblin happy with this fantastic preschool Halloween craft: A Mean Bean Ghost. Not only is it a wonderful Halloween art project, it's also educational. Little fingers need lots of practice to develop their pincer grasp, an essential element in learning how to write. By transferring beans to a paper for this craft, they will be fine-tuning those muscles. This is also great, because it teaches preschoolers how to follow directions and work on a bigger project. It's a perfect craft for preschool or even kindergarten!
Materials Needed for Preschool Halloween Craft: A Mean Bean Ghost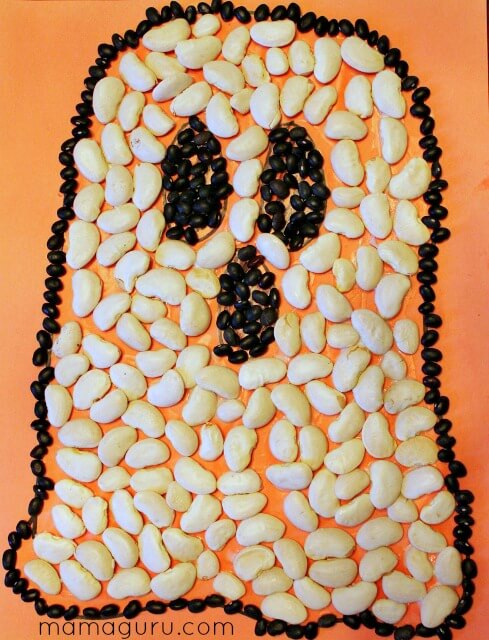 black beans
large white beans
orange construction paper
marker
glue
How to Make a Mean Bean Ghost
It's important to work in sections because the glue dries quicker than little kids can place the beans. Some kids take a couple of days to finish their Mean Bean Ghost and that's just fine. Keep it fun!
1.  Draw a ghost outline with eyes and a mouth for your child. Be sure to make the shapes simple and spaced well taking in consideration the sizes of the beans.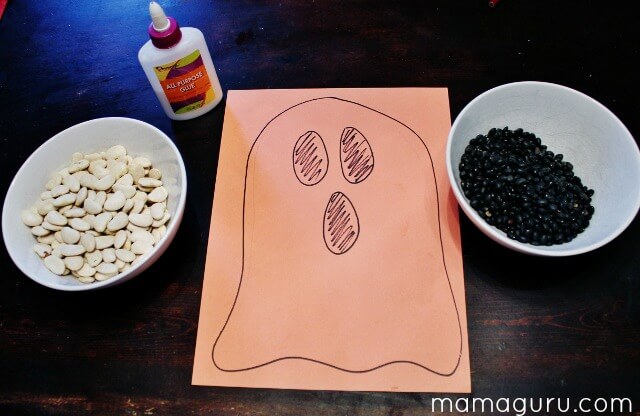 2.  Working one section at a time, have your child squeeze glue and apply beans. Encourage him to pick up beans with his thumb and first two fingers.  That will strengthen the pincer grasp he needs for writing.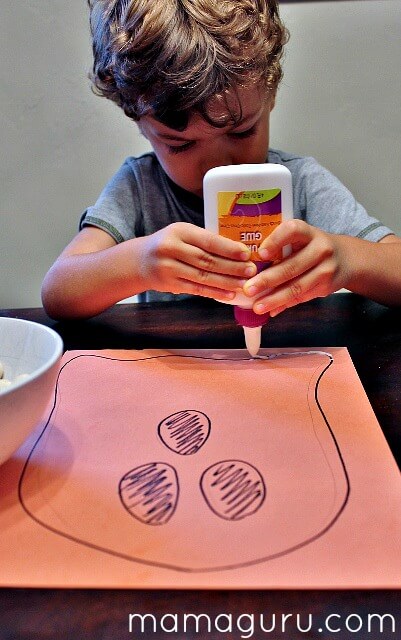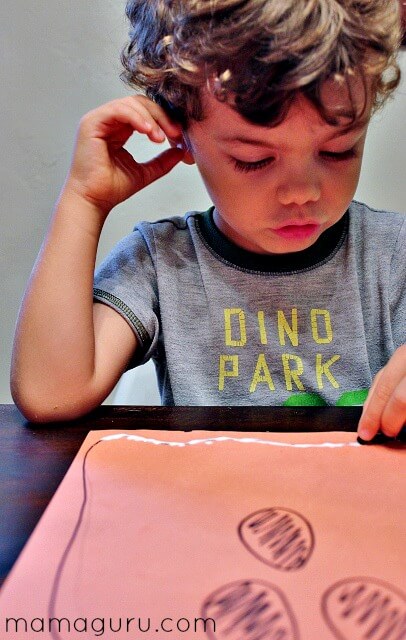 3.  Wait for the beans to dry and admire your amazing decoration.