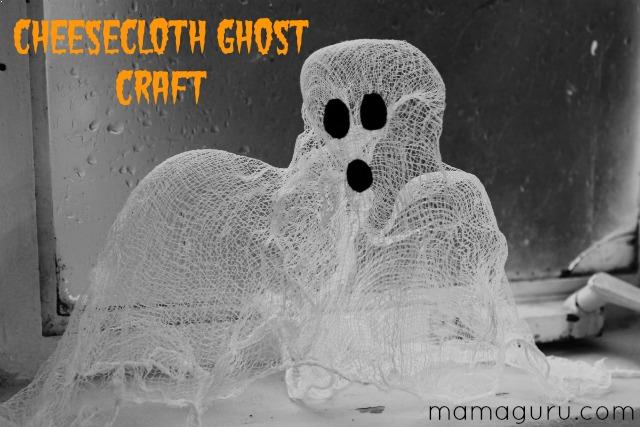 Cheesecloth Ghosts are the coolest and easiest Halloween decoration you can make. You don't need to be crafty to pull it off this Halloween craft. Its as simple as getting fabric wet and waiting for it to dry! Seriously, you can do it. What's amazing is that the Cheesecloth Ghosts can stand on their own, making them super spooky. If you decide to hang them, they still hold their own shape, rather than a regular fabric ghost which need stuffing or propping up. Their airy quality makes them seem otherworldly.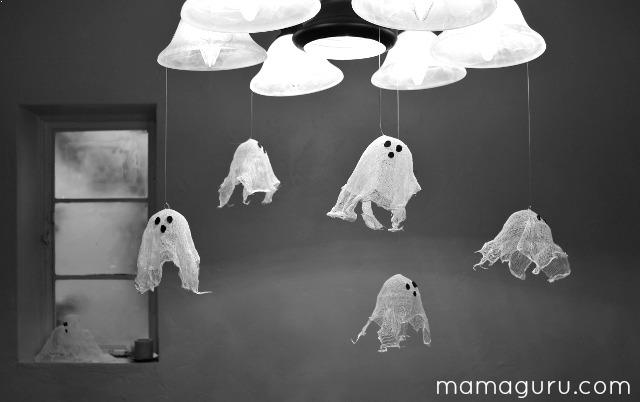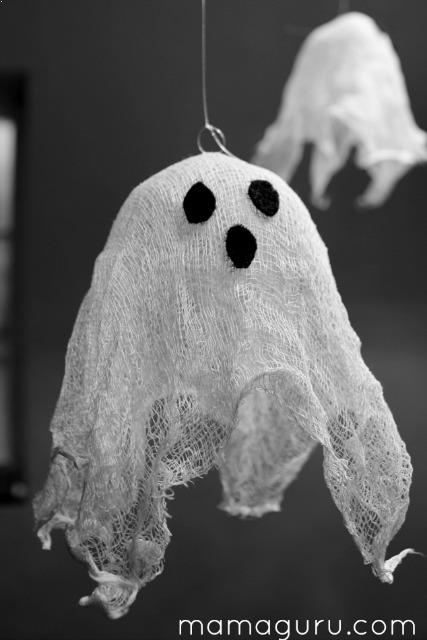 Cheesecloth Ghost Craft Materials Needed
cheesecloth
black felt
craft or fabric glue
4 c water
1 T cornstarch
various cups
balls or balloons
fishing wire or thread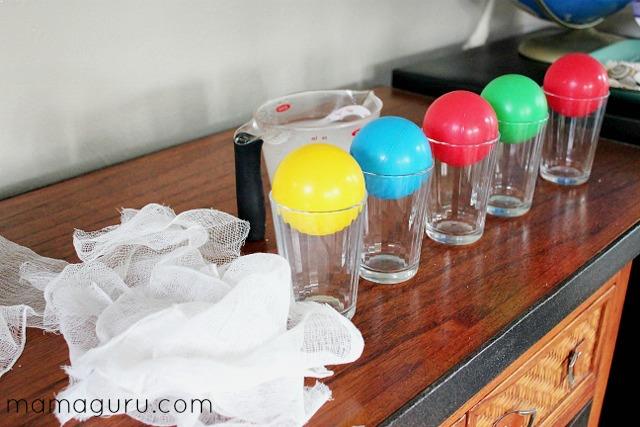 How to Make Cheesecloth Ghosts
1.  First make liquid starch. It's easy. Heat 3 3/4 c water to a boil. Mix the remaining 1/4 c of water and the cornstarch together to make a slurry. When the water just reaches the boiling point, stir in the slurry. Cook and stir for 1 minute. Remove from heat and cool to room temperature.
2.  Once the starch is cool, cut various shapes of cheesecloth. Dip the cloth in the starch. Squeeze out excess starch and drape over various cups to make ghost shapes. You can make small ones to hang or larger ones which will stand on their own. Wait for them to dry.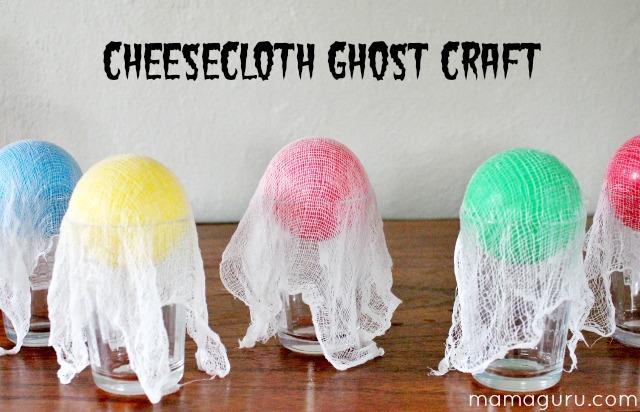 If you want them to stand up, make sure you let the cheesecloth pool a bit on the table, so it can create a base of support. Hanging ghosts should not touch the table much to give them a flying effect.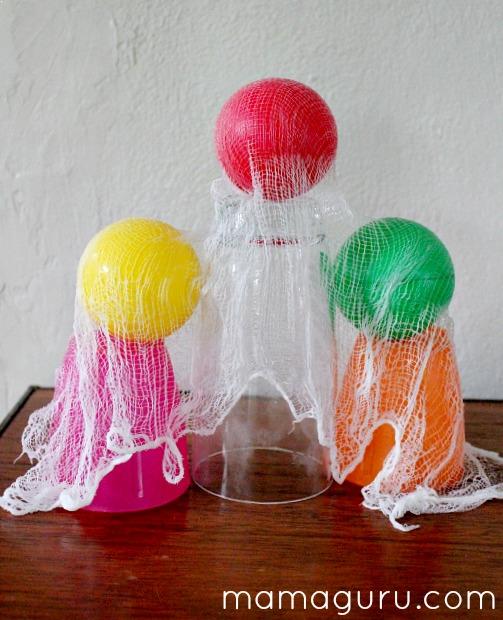 3.  Once dry, carefully remove them from the cups. Sometimes they stick a bit, but just gently peel them. Glue on felt eyes and hang them from chandeliers if you want. The can also stand up on a table without help. Spooky!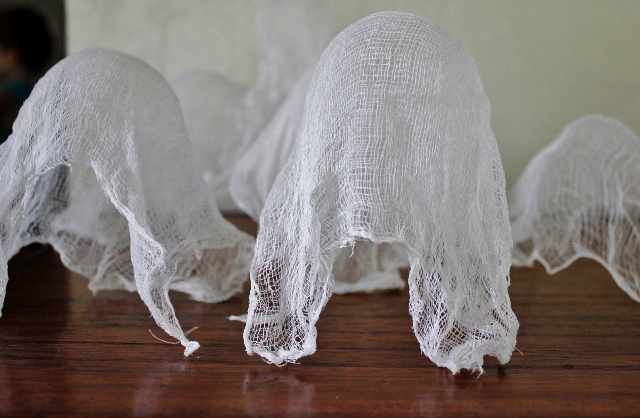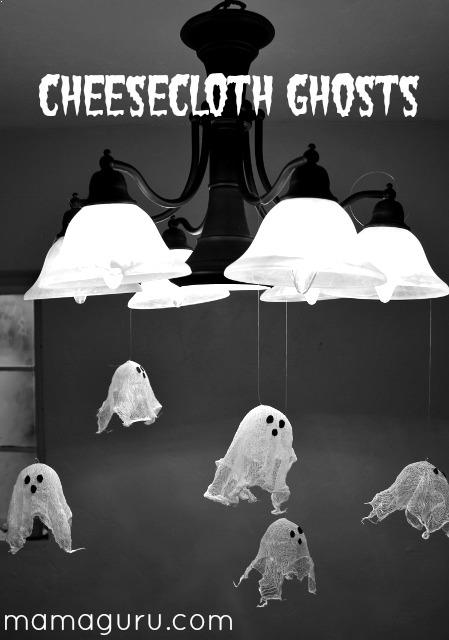 You can save these and use them for years to come! If they lose their shape in storage, simply go through the starch and drying process again.