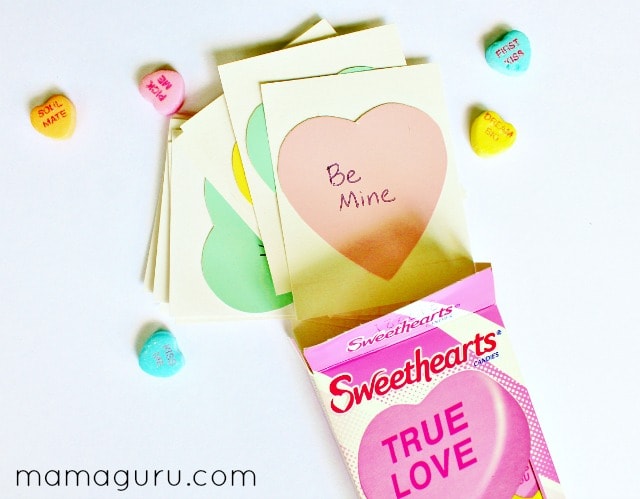 Create a fun Valentine's Day Memory game for your toddler or preschooler using paint chips. This easy craft was inspired by Conversation Hearts, that classic pastel candy with sweet messages. It's another way to celebrate Valentine's Day with your little one and work on memory skills too. Children can match using the colors and/ or the messages written on the hearts. This would make a fun favor for a Valentine's Day party too, and it take only a few minutes to create.
Valentine's Day Memory Game for Toddlers Materials Needed
pairs of various colors of pastel paint chips (free at paint supply stores)
pen
index cards or card stock
scissors
Conversation Hearts (optional, for box)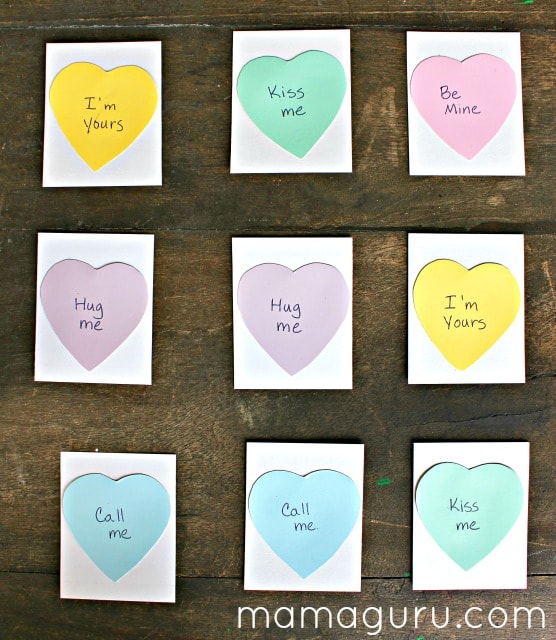 1.  Cut two hearts out of each color of pastel paint chips (Martha Stewart paint at Home Depot has great options.)
2.  Write matching 2-word messages on the pairs of hearts mimicking Conversation Hearts. For a more advanced preschooler, you can write messages on different colors of hearts, so they actually have to read the first letter to find the match. This raises print awareness and is a great pre-reading skill.
3.  Cut index cards to the size of a box of Conversation Hearts and glue on the hearts. Put the memory deck inside the box along with a few of the candies.
4.  Play memory by taking turns drawing two cards and searching for a match.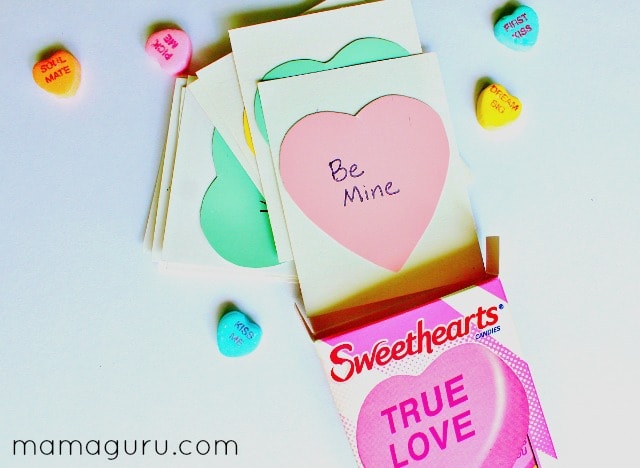 ♥ Happy Valentine's Day! ♥