Here are two wonderful St. Patrick's Day crafts specifically designed for toddlers. Toddlers love to participate in arts and crafts, but their chubby fingers can't always do the fine work needed in many craft projects. These two art projects are easy and fun! Simple Rainbows uses a clever trick to make drawing rainbows with crayons simple, and finger painting teaches toddlers about color mixing. The best part is, your house will be full of custom artwork in time for St. Patrick's Day.
Another bonus: you probably already have all the supplies. Children love holidays and having them make the decorations is a great way to involve them. These hands on crafts are easy and fun! Got crayons? Got paint? You're all set!
Simple Rainbow St. Patrick's Day Craft for Toddlers
Tape three crayons together using painter's tape to help a little one draw rainbows.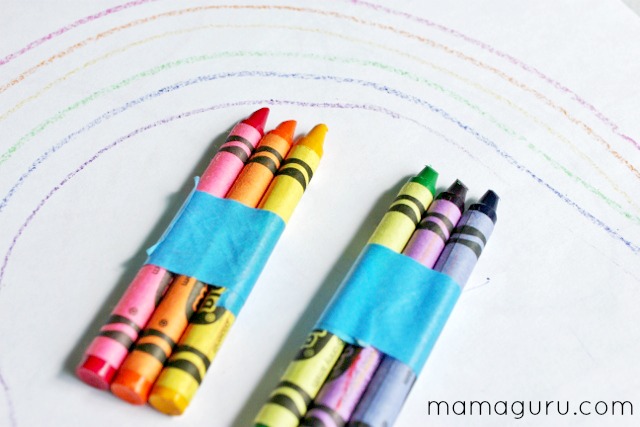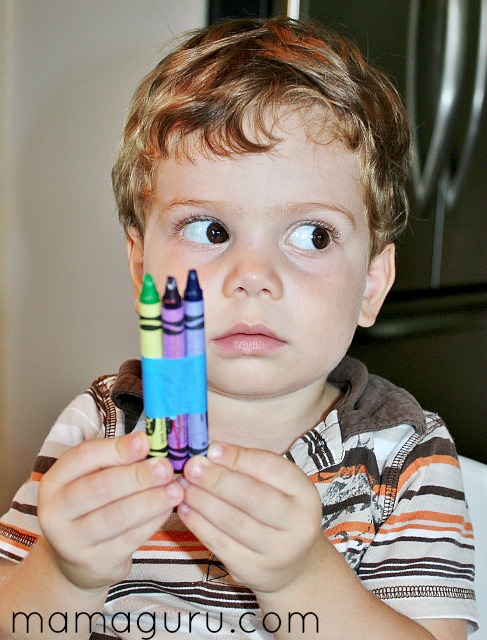 St. Patrick's Day Craft for Toddlers: Color Mixing Finger Paint
Nothing reinforces the concept that yellow + blue = green than two globs of paint mixed together. Messy is the best way to learn. Later you can cut shamrocks out of the green swirls if you want.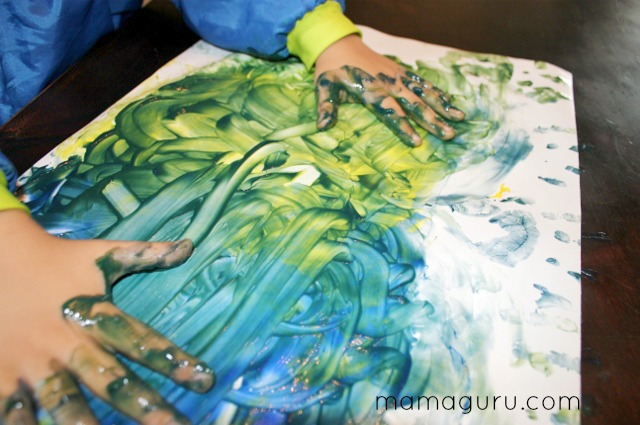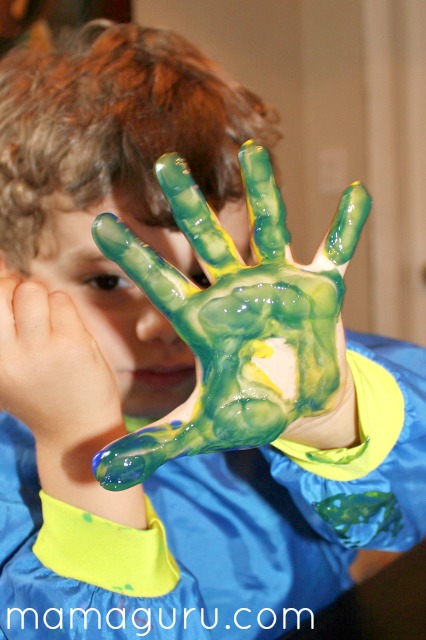 These activities really hit the mark for little ones, but if you're kids are a bit older or you just want more ideas, check out this St. Patrick's Day Preschool Party. It's loaded with science, reading, art and game ideas!