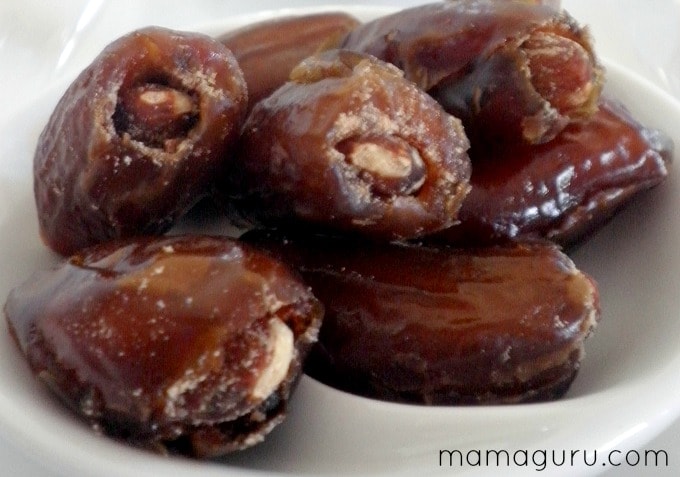 Smokey Dates are the absolute simplest appetizer to make, but people gobble them up like crazy. Best of all this is a pantry recipe, so you can keep the two (count 'em 2!) ingredients on hand, and you'll always have something delicious to serve surprise guests. They hit every note: sweet, salty and smokey all in one bite. The melting texture of dates is a beautiful contrast to the crunch of the smoked almonds. They are seriously addictive.
Even though these are easy to make, they are still a wonderful recipe I love to serve with drinks. The old world sweetness of dates is enhanced by the smokey flavor of almonds. They are really quite special. I serve these along side Marinated Olives for easy entertaining at cocktail hour. Smokey Dates make a great nibble while you put the finishing touches on more complicated recipes.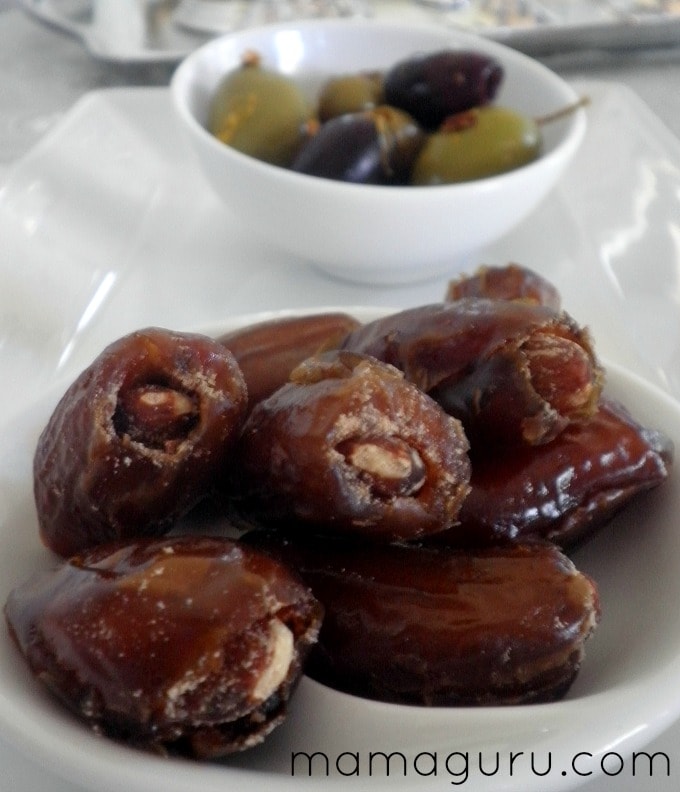 Smokey Dates
Author:
Rebecca Cofiño for Mamaguru
Ingredients
pitted dates
smoked almonds
Instructions
Carefully insert a smoked almond inside a pitted date. Enjoy!
More Easy Appetizer & Cocktail Recipes
If you are throwing a cocktail party and need some more recipes to round out your menu, we've got a few favorites that pair well with the Smoky Dates. It's always good to have a few easy recipes to go along with ones that are a little fancier. For parties, I ,ove to make one speciaty drink in a pitcher, so guests can help themselves and also have a selection of wines and beer. It's also great to include a delicious non-alcoholic beverages, like an iced tea or sparkling juice, so nondrinkers can feel special and fully included in the festivities.
Here are a few of my go to cocktail party recipes.