I was speaking to another kindergarten mom about the perpetual conundrum of toy storage, when she happily informed me that she's so relieved her son is done with toys.
What?  He's six.  How did that happen?
Well, now he's into the video games, she told me.  He loves the Lego ones.  He and his brother (1st grader) play them all the time.
There was no hint of remorse or concern in her voice.  In fact, she seemed pleased not to have to deal with the crunch of Legos on her bare feet and the hassle of corralling toys every night.  Video games are much easier to put away.  Too bad they're so hard to put down.
My children are having a very different childhood.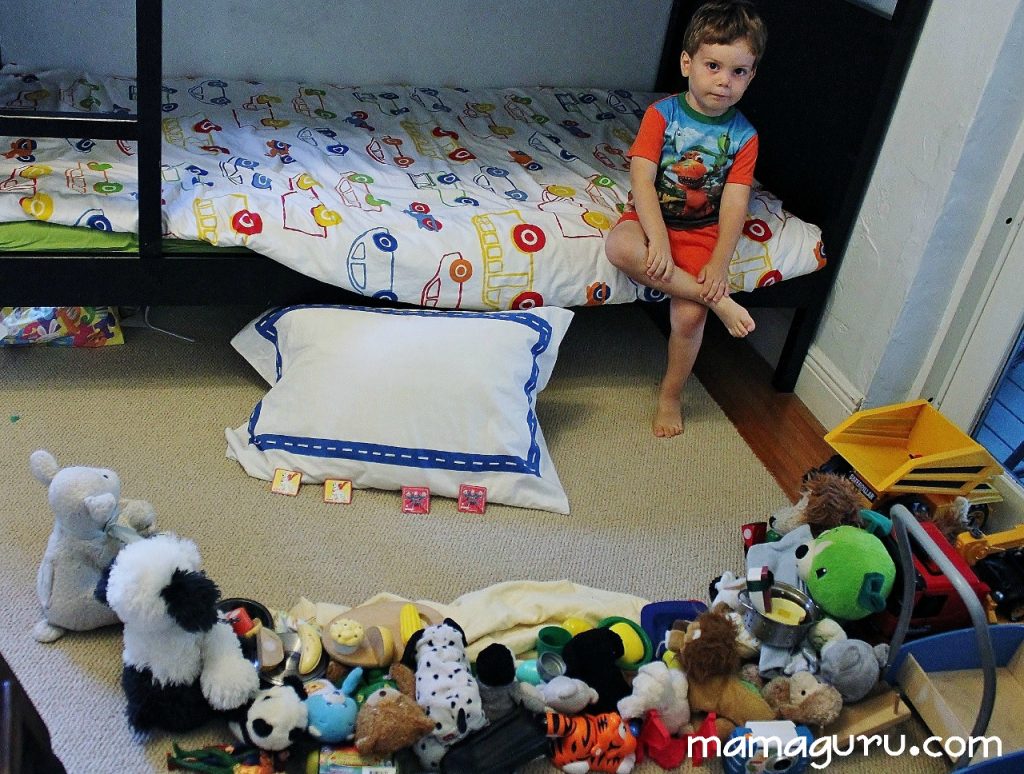 In our home we don't have any video games and we hardly have any TV.  About four days a week my children get to watch a PBS show for less than a half an hour.  Because we introduced TV so late, they are still content with the innocent shows of toddlers like Thomas the Tank Engine, Curious George, and Dinosaur Train.  They have only seen three movies and one was on a cross country flight.  Although they love television, after 45 minutes, they get restless and ask me to turn it off.  They have more important things to do.
Like play.
Remember that cornerstone from our own childhoods?
It breaks my heart to hear about children with so much screen time.  It baffles me that so many parents completely disregard the AAP's guidelines for screen time, which begins with no television under the age of two. There is wisdom behind that recommendation which goes beyond just limiting violent and sexual content.  The most important aspect of it is simply wasted time.
The worst part of excessive screen time is that every minute, every hour, every day spent in front of a screen is time not used to further a child's development.  It's simply squandered.  Forever lost.  The laughable idea that children need hours a day to improve their hand-eye coordination (which can also be accomplished by, say, using a fork to eat) is just an excuse to not look at what children really need.
What about creativity?  Exploration?  Gross motor skills?  Discovery?  Social interaction?  Reading?  Experimenting?  Day dreaming?  Learning new skills?  Helping out in the kitchen or with yard work?  Art?  Play dough?  Pretending?  Singing?  Dancing?  Building?  Observing?  Being in nature?  Learning how to amuse oneself?
This list goes on and on.
In the course of an afternoon a child who isn't allowed screen time will bounce from activity to activity amassing experiences, which is the same thing as learning at this point in life.  It will not be as seamless and silent as playing video games or watching TV.  Squabbles and whining pop up from time to time requiring parental attention.  Oh, that.  But rather than being zoned out, essential deadened by the screen or addicted to it, the child comes alive.
Children at play embody their birthright to be wonderful, meaning full of wonder.  It's a beautiful sight to watch the spark of curiosity ignite a child, to witness a connection made as clearly as a cartoon light bulb flicking on above a child's head.  They chomp down on life like it's an apple.  Their zest is palpable and contagious.
The endless hours of play are, indeed, not endless.
Eventually children grow up, but those playful hours feed a lifetime of interests, passions, and talents.  Each experience contributes another possibility for life.  Seeds of our future are planted in our childhood, and only later do we realize which seeds captured our spirit, which seeds took deep root, which seeds became part and parcel of who we are.
It would be a shame to miss it.
An absolute shame.