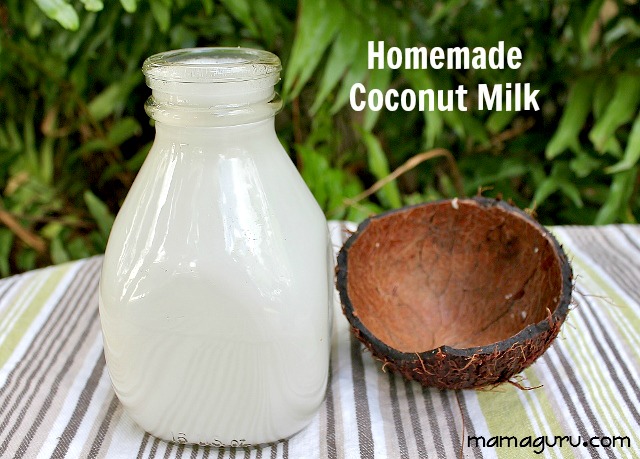 Coconut milk is all the rage these days. Here is a guide to make your own homemade coconut milk. These instructions will give you three different coconut foods: coconut milk, fresh coconut water and shredded coconut. Use them in your favorite coconut recipes.
It's the new superfood in the Western world, but it's been a cornerstone of many Asian cuisines for centuries, which means everyday people have been making it without much technological help for a long time.  Surely, it can't be that hard to make.  The trick is knowing how to easily crack open a coconut.
How to Open a Coconut
1.  Save the coconut water.
Coconut milk and coconut water are two different things.  The recipe below is for the creamy white milk, which is usually purchased canned.  Coconut water is the clear liquid inside of the coconut.  It's an amazing health drink which provides trace minerals to the body.  In India I used to buy tender green coconuts on the street and drink their water from a straw after yoga practice.  There are now expensive brands of coconut water you can buy in the grocery store, all of which taste a bit strange.  A side benefit of making your own coconut milk is the free shot of pure coconut water you get as a bonus.
Find the three holes in your coconut and pierce two of them with your corkscrew.  Turn your corkscrew until it suddenly gives way and you can tell you have reached the hollow center.  Pour the water through a strainer and enjoy!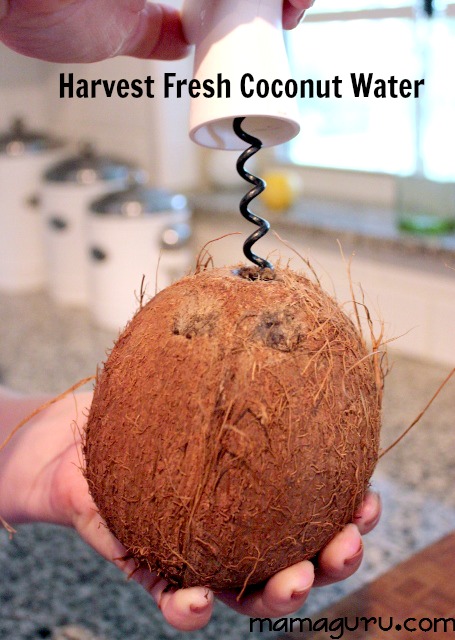 2.  Whack the coconut open.
Opening a coconut seems scary and difficult.  The first time I did it I was in high school.  I chased the coconut around my mother's cement patio with a hammer.  I had a lot to learn.
You can order special tools which are used in India and Thailand to open a coconut, or just use the blunt edge of a knife.  Find the equator of the coconut (the holes are one of the poles).  Hold it in your hand and whack it hard with the blunt edge of a knife.  Rotate the coconut and continue to do this.  After two or three turns around, it will suddenly and gently break open into two perfect halves.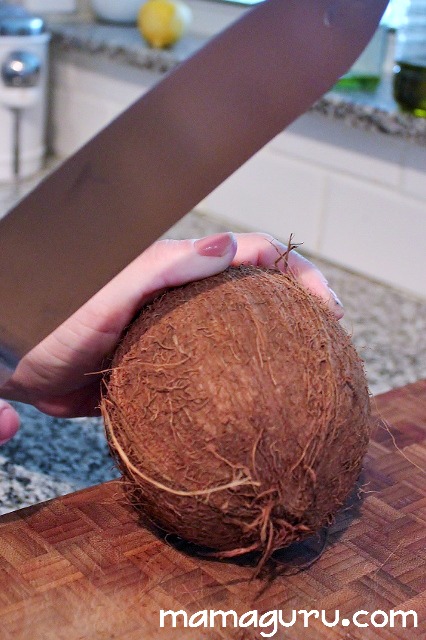 3.  Separate the meat from the shell.
Blanche your coconut by placing the halves in boiling water for 5 minutes, followed by an ice-water plunge for 3 minutes.  Moving from hot to cold shocks the coconut and causes it to be easily spooned out of the shell.  Use a peeler or a knife to cut off the remaining brown skin.  Rinse all bits of brown off of the coconut.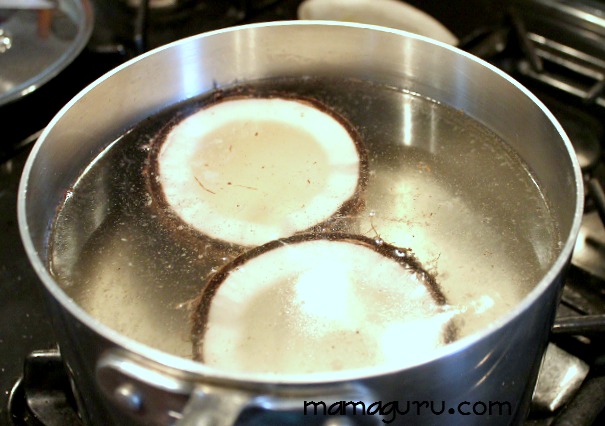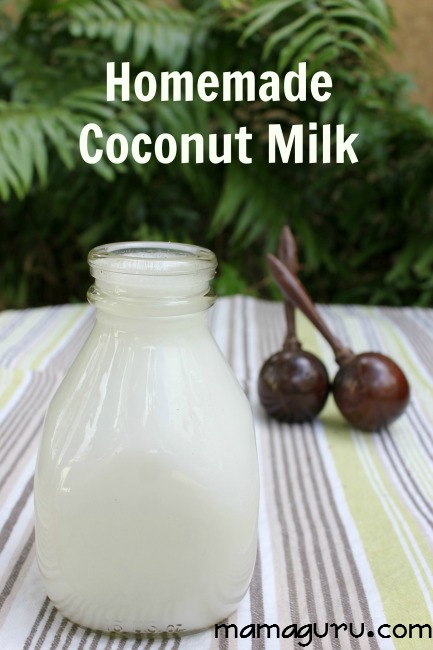 Homemade Coconut Milk
Author:
Rebecca Cofiño for Mamaguru
Ingredients
flesh from one coconut
2 c very hot water
Instructions
Place coconut flesh into a blender. Add hot water and process for 1-2 minutes.
Strain through a cheese cloth, reserving the coconut meal left behind.
Drink or cook using your favorite coconut recipe. You can store the milk in your refrigerator for up to a week. The cold air will cause it to separate, so shake well before using.
Spread the left-over coconut meal on a baking sheet to dry. You can then grind it further in a food processor and use it as coconut flour when baking.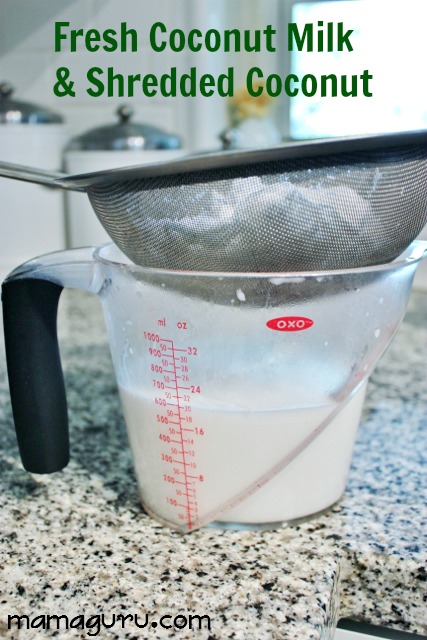 Favorite Coconut Recipes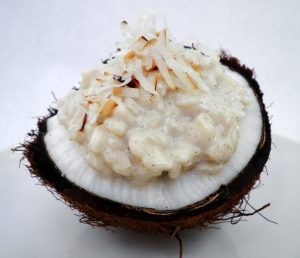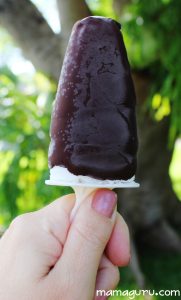 The Bottom Line
This takes a lot of effort.  Even with these excellent tips, you'll devote about a half an hour into making your own coconut milk.  Children find this fascinating, so get them involved.  They can shake the coconut to hear the water inside and older kids can even take a whack at it.  It's interesting and fun, but there is no way around the fact that opening a can is much easier.
It does save you a little money if make your own coconut milk.  The price of a coconut and a can of coconut milk are about the same ($2.99), but this recipe makes double the amount of the can.  If you also use the coconut water and flour, your savings is greater.  However, factoring in all the energy and effort, you could say that making your own is about a wash as far as savings is concerned.
The real reason to make your own is the freshness and your ability to control the packaging.  Canned food has BPA lining.  Although you can sometimes find boxes of coconut milk which are BPA-free, they are not readily available and are more expensive.
Once you taste fresh coconut milk, it is hard to go back.  It's simply perfection!  It's so creamy and sweet and full of goodness.  Let's face it, if you like coconut milk, you are probably excited for the extra coconut bonuses (the water and the flour) you get by making your own.
The only real caveat is this stuff is addictive.
Enjoy your addiction!