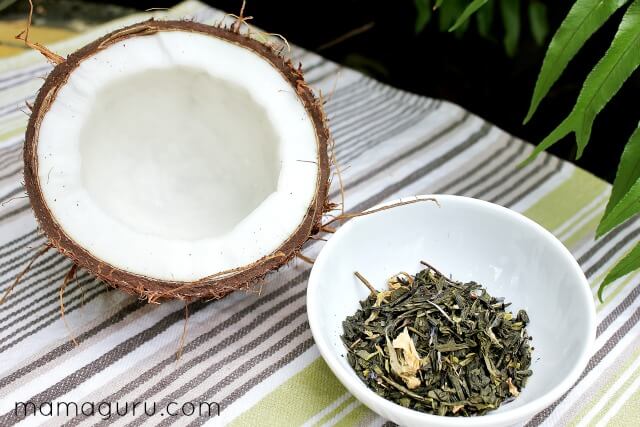 Combine two powerhouses of superfoods and you have a delicious, healthy drink that will soothe you body and soul: Green Tea and Coconut Latte. This easy recipe is a wonderful addition to a healthy lifestyle. It just might become your new go to beverage.
Ever since I started making my own coconut milk, I have been experimenting with ways to incorporate more of it into my diet. I make it once a week.  The freshness of homemade coconut milk is just extraordinary. Combining it with the delicious and healing properties of green tea is a perfect pairing.
Here is a simple, but oh-so-good latte using coconut milk and green tea.
There are two main kinds of Japanese green tea. The first is called ocha. That is the typical loose leaf green tea which is an integral part of a Japanese diet. The other is called macha, which is a powdered form of green tea typically used in Japanese Tea Ceremony. Macha is more expensive and has a higher concentration of antioxidants than ocha. You can use either one in the recipe, but I chose to use the ocha because it is easier to find and less expensive. If you use macha, use a whisk to add about a teaspoon of powder to warm coconut milk.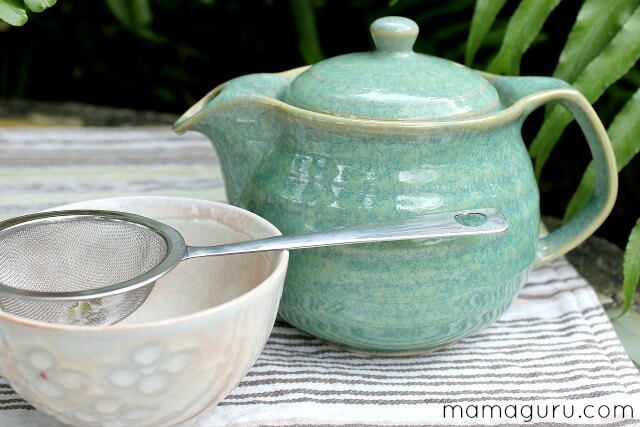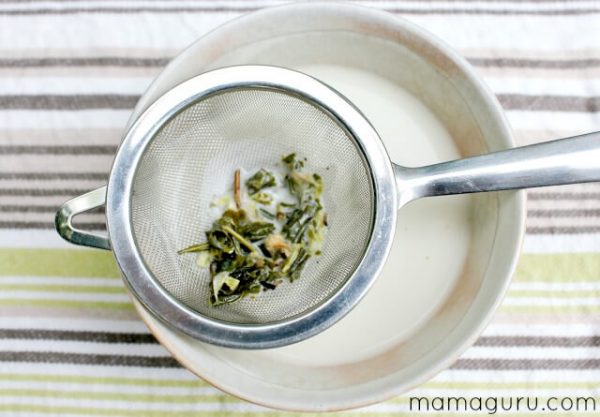 | | |
| --- | --- |
| | |
Heat coconut milk in a small saucepan. Bring it to just below boiling. Pour into a teapot and add green tea. Put a tea cozy or a kitchen towel over the teapot while it steeps for 2 minutes.

Strain tea and enjoy. If you require extra sweetness, add a little pure stevia or a drop of agave nectar.
Recipe by Rebecca Cofiño for Mamaguru.