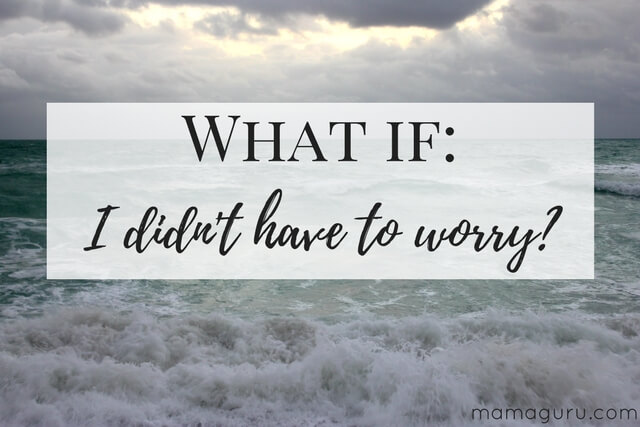 Wouldn't it be great to stop worrying? Don't you want to just turn off the worry reel that runs continuously in your mind? I used to worry like worrying was my job. I was good at it. Too good at it. In fact, worrying became my default setting until I ran my happiness straight into the ground and found myself utterly exhausted. But one day, I had a thought that changed the way I think forever, and I learned how to let go of worry.
I used to worry like worrying was my job.
Click To Tweet
Here's my story:
I woke up one day and instead of drinking a cup of coffee, I mistakenly downed a cup of anxiety, head fog and fret with a big spoonful of overwhelm stirred in.
Needless to say, it was bitter.
I hate this feeling: so much to do that I feel paralyzed to start. It fritters away the precious free minutes I have to accomplish something. My underlying nature is optimistic and energetic, but bad moods cross my path from time to time. My husband calls this particular mood of mine desperate gloom, which is a hilariously accurate description.
With my head all over the place, I couldn't sit down to write during my writing time.
Restless, I needed to move, so I took my boys to the golf course for their first real bike ride. Max rocked his training wheels and Jack tore it up on his trike. At the half-way point we sat down in the shade for a juice break. They got the sillies and giggled so joyously that the old golfers nearby found it contagious.
I let myself enter their world and found myself laughing the laugh my husband calls a gackle, which is neither hilarious or accurate, but a name I can't escape. It's the full-bodied laugh that comes out when I really give in to a moment.
A thought crossed my mind: What would I do today if I didn't have to worry?
What would you do today if you didn't have to worry?
Click To Tweet
The answer was simple: this.
If I didn't have to worry today, I'd be gentle with myself and acknowledge my vulnerability. I would take the day slow and connect with my family. I'd let their love encompass me and bring me back to feeling right.
A second thought came quickly on the heels of the first: Why do I have to worry today?
True, deadlines loom. Responsibilities dangle, but so do limitations.
For some reason, I tend to pooh-pooh the reality of limitations. I expect myself to conquer them, which means I don't accept their existence on some level. A can-do attitude is a great asset in life, but it's unfair and exhausting to expect myself to hurdle every obstacle in my path. Sometimes I just need a breather.
Worry isn't a badge of honor to carry until I'm done with my work. It's a burden that makes my load heavier.
Click To Tweet
And so, I let it go.
All the balls I was juggling just fell to the floor. I'll pick them up, one by one, when I'm ready. After all, I am not an octopus or a circus clown.
I am just a woman who needs a nap.
No amount of worry is going to change that,
but rest will.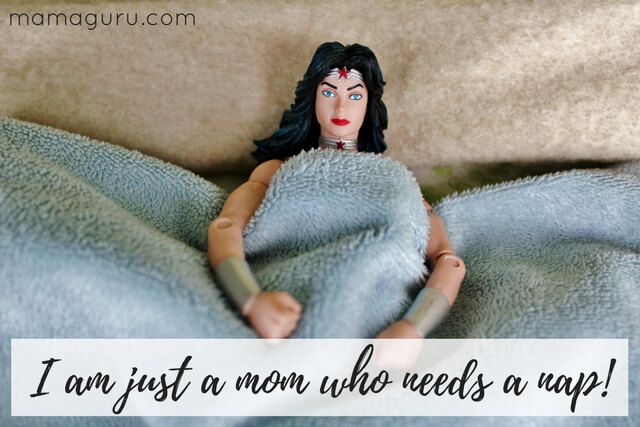 What about you? 
What would your day look like if you didn't have to worry?
What would your life look like?