Science took a plunge this week in our Home Sweet Preschool as we experimented with objects sinking and floating.  
Materials Needed
2 trays or sheet pans labeled sink and float
1 clear bucket or water
towel
various small objects with different weights
clip board and pencil
1.  Before you begin talk about sinking and floating.  Explain your labels.  Discus the scientific process.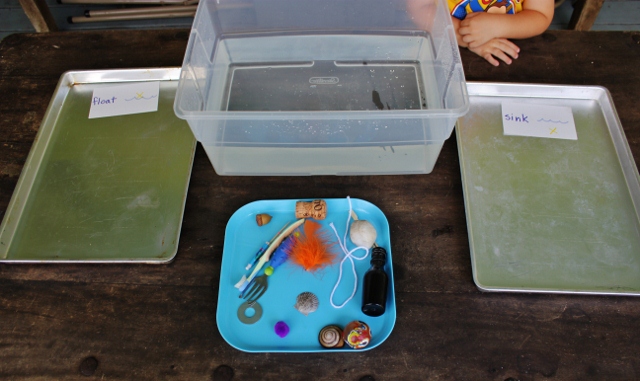 2.  Let your child choose which item to drop.  Ask him to make a prediction before he experiments.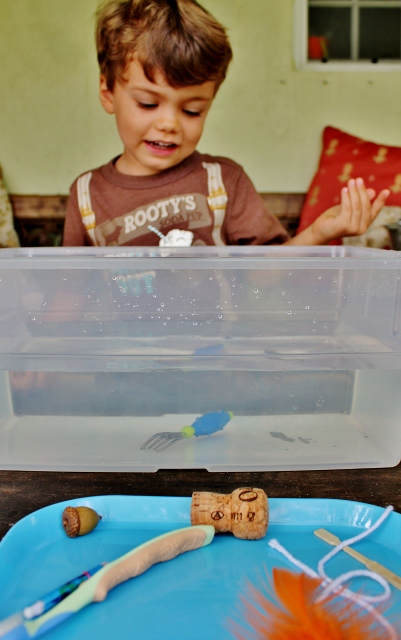 3.  As the experiment progresses, encourage your child to draw connections between which objects sink or float.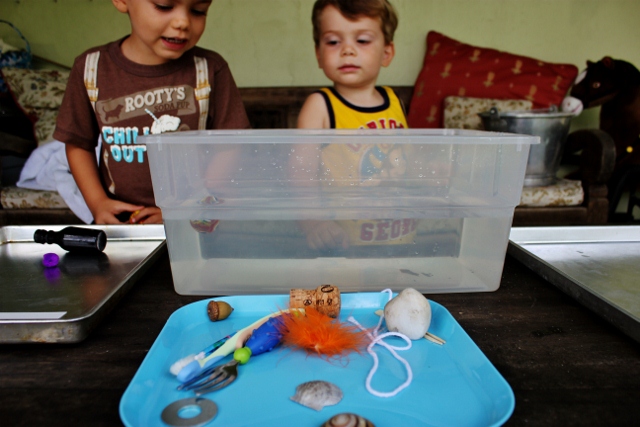 4.  Children place each item on the correct tray after they test it.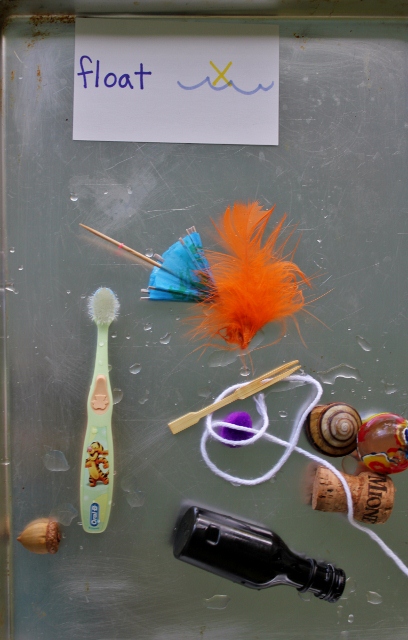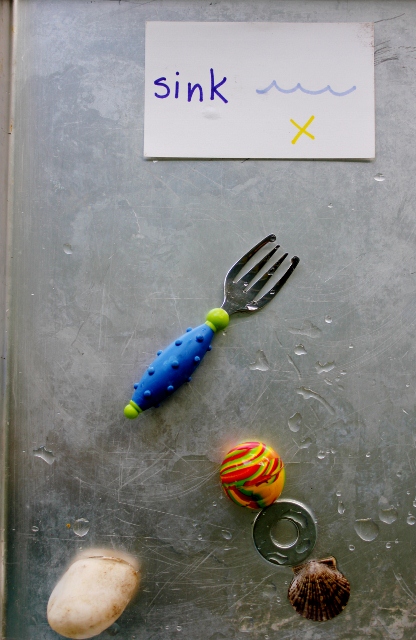 5.  After completing your experiments, invite them to gather their own objects for testing.  These little balls were a fun and interesting surprise.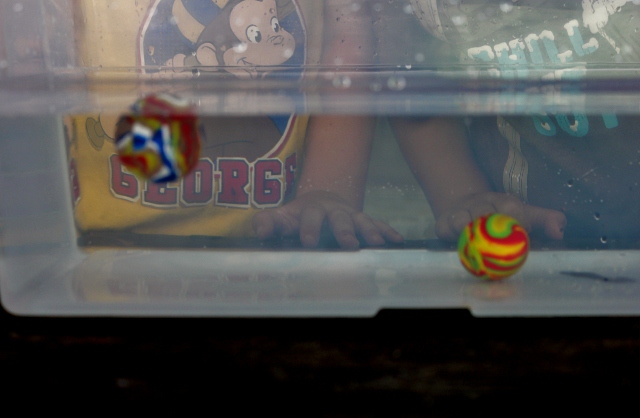 6.  After completing the experiment, have an older child record the data on a prepared chart.  This teaches him about tables (math), data recording (science) and exercises the pincer grasp (pre-writing).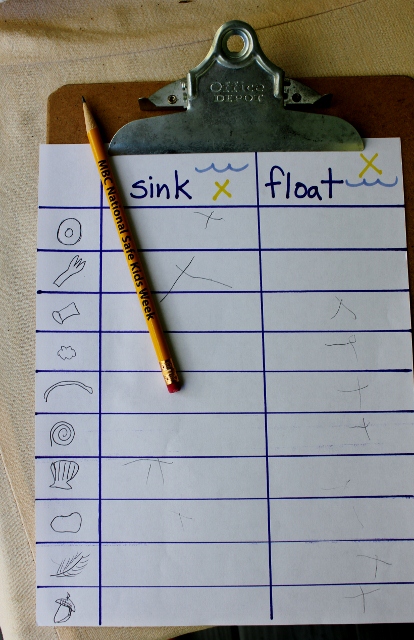 Print