I don't buy greeting cards anymore.
Why would I when I live with two in-house illustrators?
For a few years now, I have creased a piece of cardstock and given it to my boys with instructions to make a card for whatever occasion we are celebrating, often their friend's birthday.  I do this for two reasons. First, the inflation in the price of greeting cards is enormous.  It's easy to spend $5 on one that isn't even special.  But more importantly, having my children make the cards enables them to experience generosity.
It's hard to teach generosity to young children because they have virtually nothing to give.  All we can usually do is pass something through their hands to give to a friend.  By making a card, they have a chance to put their heart, energy, and talent into a gift.  It is a true act of love.  Max and Jack have colored cards for so long now that they eagerly sit down with art supplies on the morning of a party with an air of importance.  They discus what things and colors the recipient likes in order to create the design.  Tia Lily received a drawing of a tennis match in pink for her birthday.  A school friend got a robot picture.  Nana gets flowers and birds.  And yesterday, Daddy, who loves space, bicycles, and the ocean got these: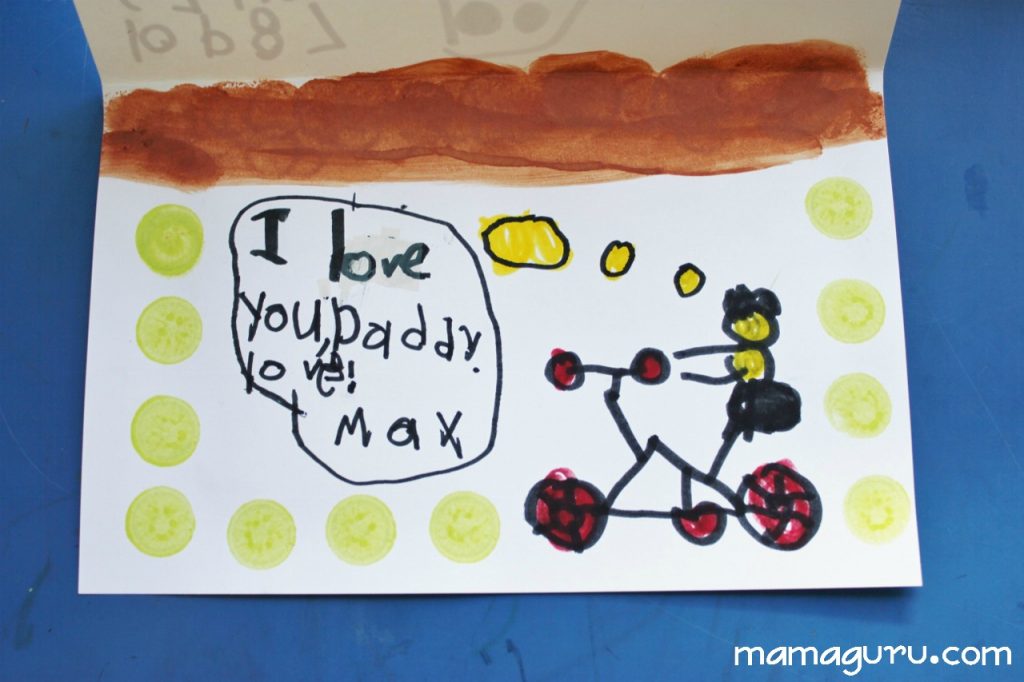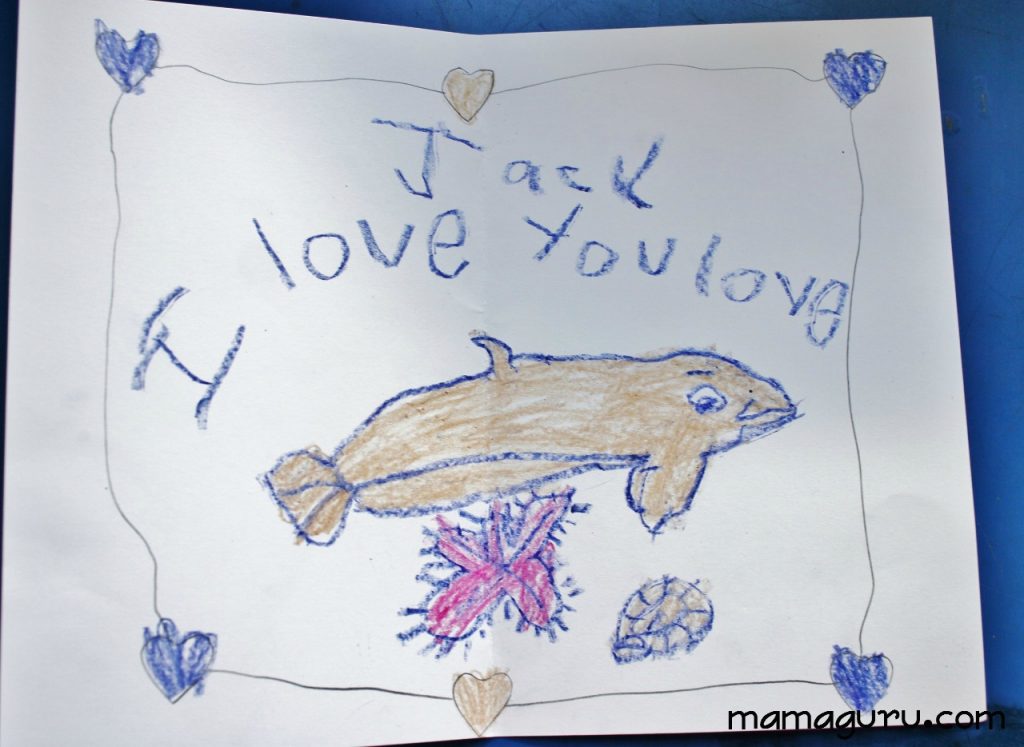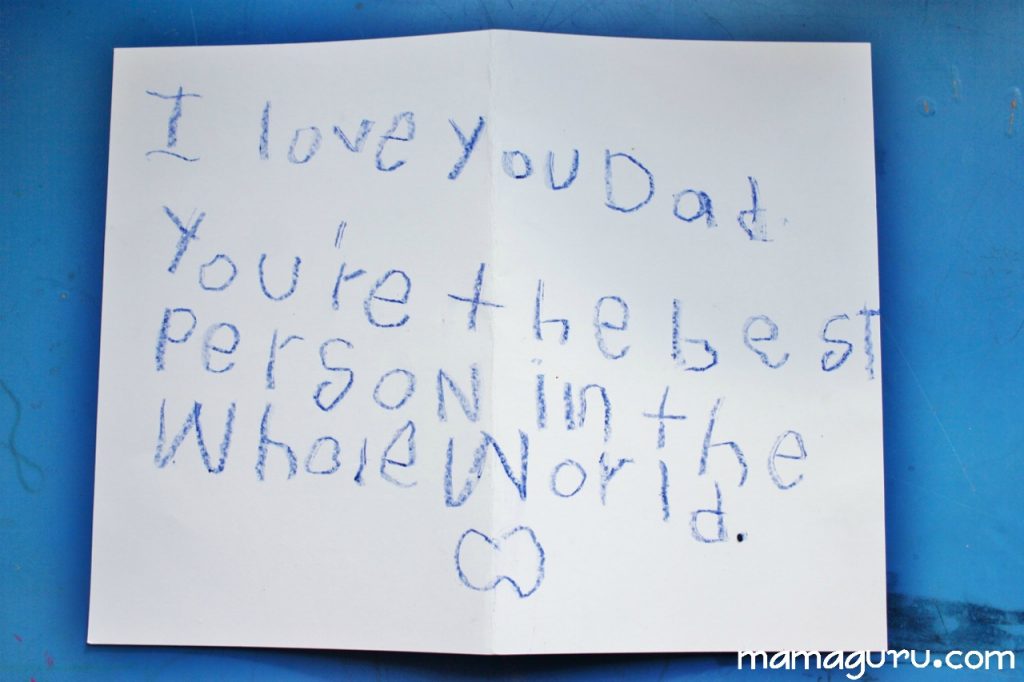 You know that saying, it's the thought that counts.
Well, it really is, and by allowing children to make something, they learn to think about who they are celebrating and how to make something special for that person.
The best thing is (besides saving $100 a year) generosity comes natural to kids.
Homemade cards just let it shine.