Do you live your life as though every moment counts? Or do you rush past most moments is a blur of busyness and only stop to soak in the highlighted occasions like ceremonies and celebrations? We often put our pomp and circumstance (and our attention) on preordained moments like graduations, but tell me, are those the best moments of your life? Mindfulness invites us to be present in our lives. To show up to every day and every moment. Limiting your attention to only the grand moments of your life means limiting the scope of your happiness.
A new mantra, or words to live by, has drifted into my heart:
Every moment counts.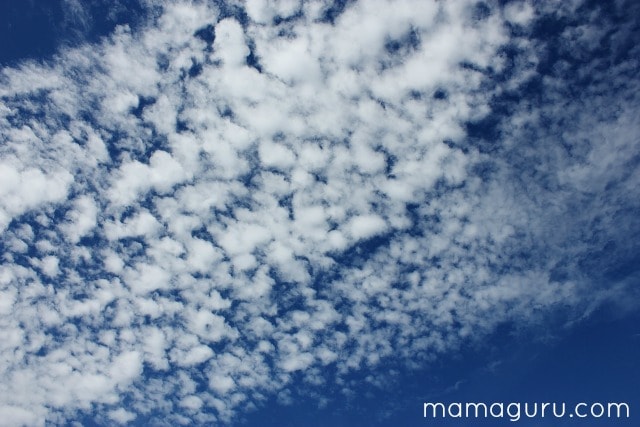 I've mentioned before that periodically new words appear to me and suddenly fill my heart with purpose. They provide direction and a constant answer to the never-ending question: what should I do? When a project ends leaving a blank space for me to fill, or I get stuck on a problem, or a flutter of apprehension catches in my throat, I look to my current life mantra for the answer.
Every moment counts.
That is my current answer.  In the past it has been:
Be strong. Be loving. Be fearless. 
Listen.
You can see how each mantra calls up different qualities and approaches to life. I own those words, and in return, they bolster my courage and help me shake off any trepidation I have about moving forward. What a blessing to have an answer from the universe at the ready for whatever blows my way.
Every moment counts.
A beautiful statement and a terrific challenge.
The words came to me as I read How to See Yourself As You Really Are by His Holiness the Dali Lama. This new year has been very powerful for me, and for many of you as well. I can't tell you how many people have reached out to me with touching emails about my article about resolutions. There seems to be a collective sense that now is the time to create lasting change. It's not a frenetic, desperate energy that can typically accompany a new year, and seems destined to fizzle out. Rather, the energy is calm, certain, and ready. It's inline with the natural unfolding of the universe.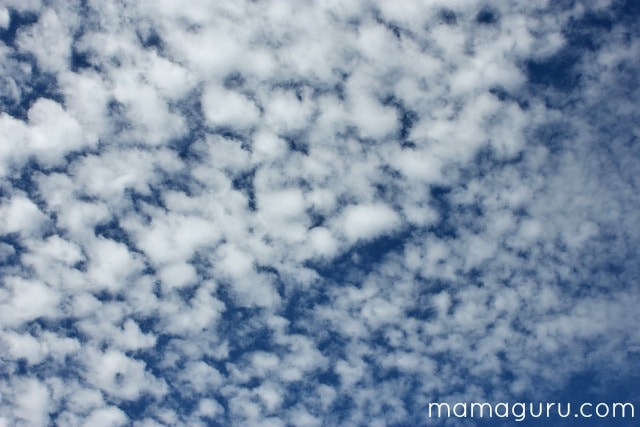 Every moment counts.
Time. It is certainly an important ingredient in making any sort of life change, and something modern society dictates we have less and less of. But how much time do we throw away without realizing? How much do we waste watching TV or scrolling on our phones? Isn't our love-hate relationship with procrastination just another way to squander time?
Every moment counts means that we can't waste a moment being anything less than our highest selves.
Last night I had a pile of laundry to fold. The kids were tucked safely in bed and my husband wasn't home from work yet. The house was dark and quiet. My temptation was to turn on the television and let it keep me company as I completed my task.  It's not like I could read and fold laundry at the same time. But I stopped myself.
Every moment counts.
The television would have turned on to celebrity gossip, a cooking demo for recipes I've already mastered, or a drama about murder. Even if I would have turned the television off as soon as my laundry was sorted, each of those shows would have brought my mind to a place unworthy of my attention. And so, I let the stillness of the night fill the room as I performed the repetitive chore. My own thoughts rose to the surface. They were not grand thoughts, but they were mine.
Afterwards, I made some tea and read my book. It had been a dry and esoteric read thus far, but suddenly, the Dali Lama's voice became personal as he shared a bit of his own spiritual journey:
When I became a monk, my vows required limiting my external activities, which placed more emphasis on spiritual development. Restraint made me mindful of my behavior and drew me into considering what was happening in my mind in order to make sure I was not straying from my vows. This meant that even when I was not purposefully making an effort at meditation, I kept my mind from being scattered and thus was constantly drawn in the direction of one-pointed, internal meditation.
Every moment counts.
Even folding laundry matters. I was glad I hadn't switched on a device that would have scattered my thoughts in pointless directions. I remained centered. I read some more, realized I was tired, and went to bed early. Not exciting, but deeply nourishing to me.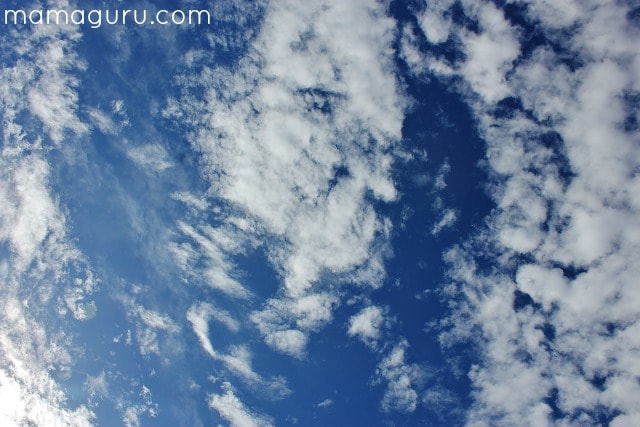 Last year two of my aunts and my dear friend beat breast cancer. Their dances with mortality brought into focus the finite amount of time each of us has. Each one of them began he new year completely unaware that they would face a life-threatening disease that year. My cousin had a baby on Christmas, but as she rang in 2016, not even a glimmer of that new life existed.
We have goals. We have dreams. We have hopes.
We also have no clue what is in store for us just around the bend. It could be a new life. It could be the end of a life. Yes, we have ideas, but on the other hand, we have no idea. We do have one thing to hold onto. We have each been given a gift:
this present moment
and, as you know, every moment counts.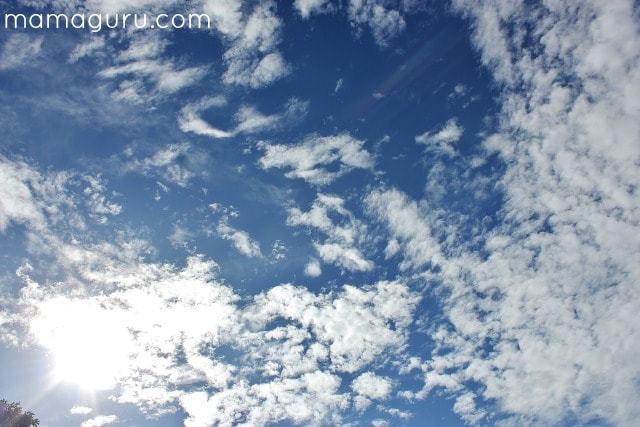 Every Moment Counts: Note About These Photos
The pictures in this article were taken in the span of just a few minutes. The sky kept forming and reforming itself. Each moment was gorgeous in its own right, but it would have been so easy to snap one shot and ignore the rest. My eyes and lens kept returning upward, so as not to miss any ordinary, extraordinary moment.