Last year for Valentine's Day my husband gave me chickens.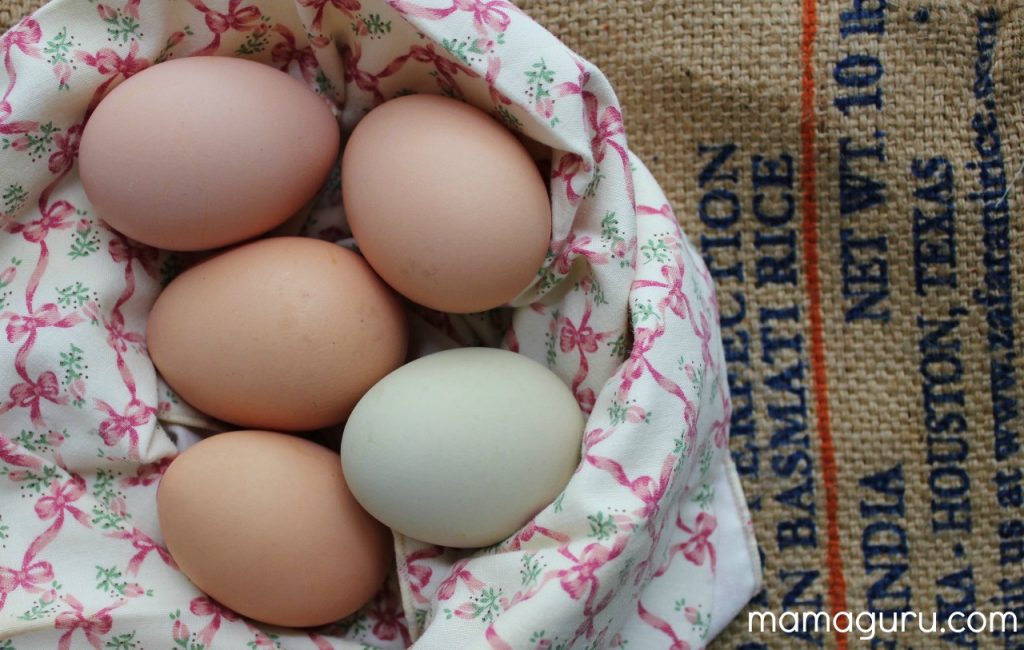 It was perfect, even though we didn't actually get our chicks until St. Patrick's Day. Even though two turned out to be roosters we had to return.  Even though one out of the replacement pair died within days. Even though we didn't get our first eggs until September.
This is our bounty. Unfiltered. Untouched.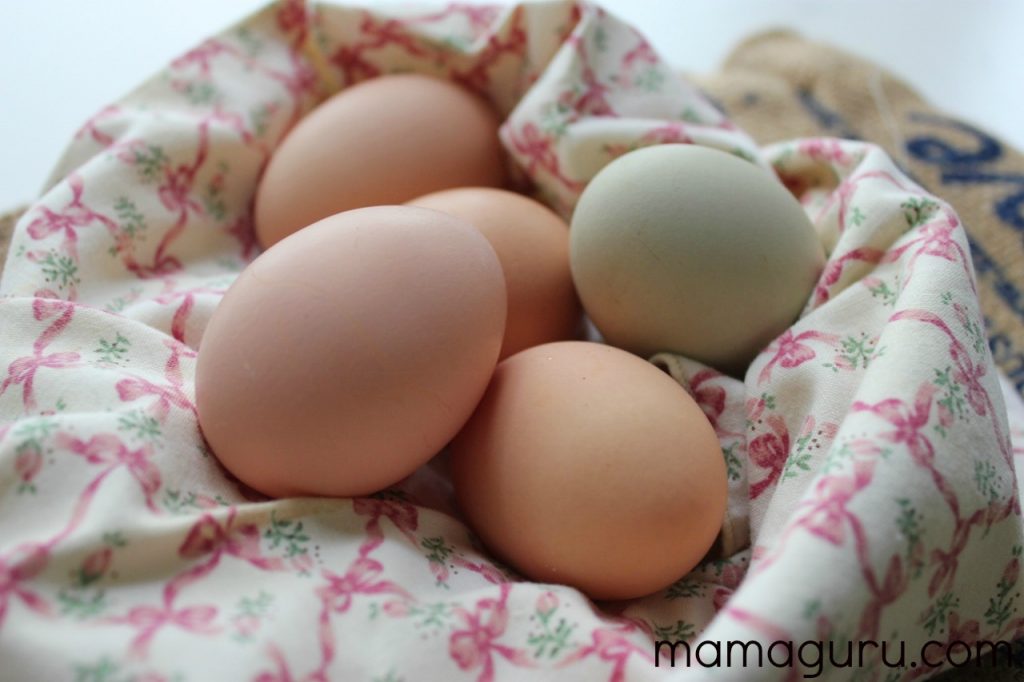 They give it to us everyday, along with their sweet silly personalities.
They are perfect chickens. Even though they did dig up my arugula bed with wild abandon last week.
Picture Note:
There are three colors of eggs because we have three different breeds. The blue-green is obvious, but you can also see that one egg is more orange and the other is a bit pinkish. Their shapes and sizes are slightly different as well.