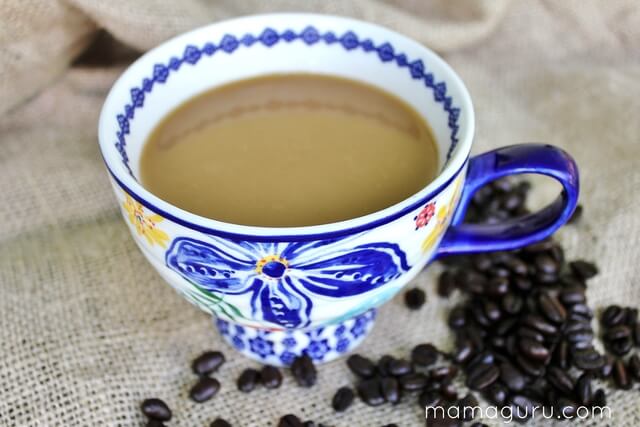 Have you ever wondered exactly how much energy coffee gives you? What if it's not really much of a help, but instead it's just something that just rearranges your natural energy rather than giving you a boost? I wanted to know the answers to these questions, so I did the unthinkable: I broke up with coffee for six weeks so I could know once and for all: Does coffee really give you energy?
The quick answer, of course, is yes.
Everybody knows that.
But popular wisdom wasn't good enough for me. I hail from Washington State, the birthplace of Starbucks, Seattle's Best, Tully's and thousands of other charming American coffee houses. When I return home for a visit I make the rounds, sharing a cup of joe or cappuccino with everyone I've ever known.
Seriously. All we do is drink coffee in various locations. My husband teases me about this.
I'm on a health kick right now. Basically, I'm sick and tired of being sick and tired. I conducted a grand experiment of extreme wellness, which I'll share another time. One of the first things on the chopping block was coffee.
Don't get me wrong; I don't think coffee is bad for your health. There is ample scientific evidence of its benefits when consumed in moderation. (Hey, what's that?) Besides, it's a staple in most traditional cuisines which indicates transcendent healthful properties.
My break-up with coffee was much more personal.
First of all, I was drinking too much. About 4-5 cups a day. I didn't drink that much for the caffeine boost. In fact, some of it was caffeine-free. I just really love the flavor of coffee. I like to use it as a distraction when I'd rather to mindlessly eat.
My problem was that I wanted to return to a natural state of health and energy. I wondered if coffee truly gave me extra energy, or did it just shift my energy around, giving me extra energy at 8 am that was meant for 10 am? The constant stream of coffee in my system could block my notice of this.
Was drinking a cup of coffee akin to stealing from Peter to pay Paul?
This was important because I was taking a sleeping supplement to help with insomnia. I wanted to rid myself of that and return to my natural state. Perhaps getting rid of coffee would enable me to feel naturally energetic in the day and sleepy at night? What a concept!
A few other things about coffee bothered me too. I prefer mine with milk to cut the bitter edge, but I wanted to cut dairy out of my diet. For the past few years I have used commercial almond milk, but as its popularity has grown, I have noticed more unnatural processing. Homemade almond milk just doesn't have the same body to work in coffee. It's much better cold with granola.
Also, coffee plays the role of connector to sweets in my diet. It's great with morning toast or a piece of chocolate or an afternoon pastry. I wanted to eliminate those food, so saying adios to coffee first made that easier.
I packed up my coffee maker and sent it to the garage. I promoted my blender to the counter top, at the ready for daily smoothies. I rediscovered my love of tea. I ate the healthiest diet possible, exercised, meditated, took energy boosting B vitamins and CoQ10.
Six weeks passed.
Does Coffee Really Give You Energy?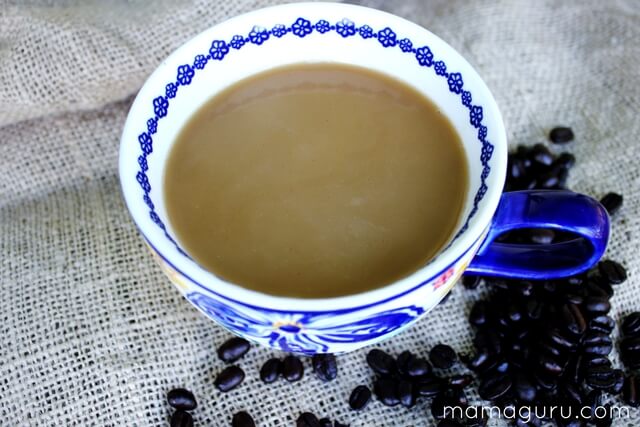 The long answer is the same as the short: YES IT DOES!
Once I was completely over withdrawals and embedded in a healthier lifestyle, I still felt an energy slump that just wouldn't go away. I also noticed a slight depressive tinge to my mood. After a month and a half, I decided to drink a cup of coffee: instant energy and happiness.
This stuff is great!
But I don't want to let it take over my life again. Green tea, chai and chamomile are back in my life to stay. My reservations about coffee as a connector to sweets and my dairy dilemma remain. My blender is not going to move an inch. Breakfast smoothies are the best! Coffee gets to enter my life twice a day: a morning brew and an afternoon treat. I freshly grind my coffee and use my old French press.
It tastes divine.