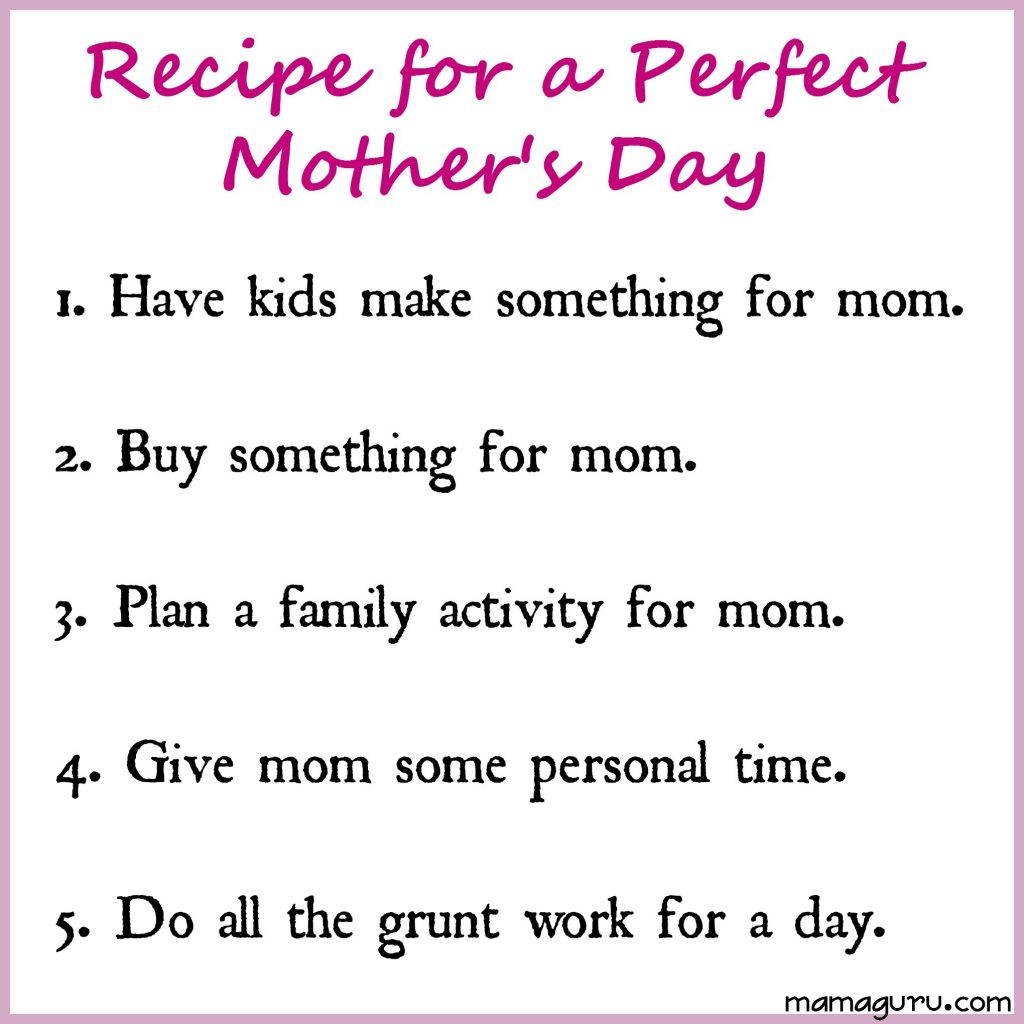 Almost every mother I know has pretty low expectations for Mother's Day.
There is no need to stress.
The main thing we want is for our families to take a little time to do something (anything) nice for us. It really isn't about the dollars you spend (homemade cards and breakfast in bed are tops!), it's about expending a bit effort for us. Just follow the simple recipe above, and I promise the mother of your children will feel loved.
It really is the thought (or thoughtlessness) that counts.
Mother's Day is Sunday, May 8th this year!