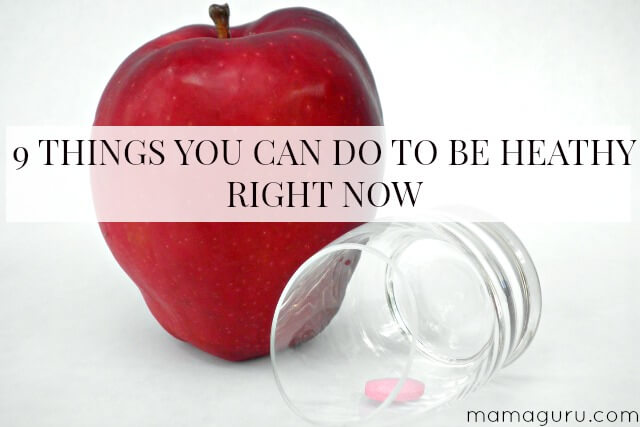 Start to live a healthier life RIGHT NOW with these 9 healthy habits. Stop treating your health as an entity separate from yourself. Health is not a state of being. It's a state of doing. By taking control over your habits and making healthy choices, you can absolutely live a happier and longer life. No matter where you are on your health journey, the choices you make today are powerful and impactful. Life is a choose your own adventure story, so what kind of life do you choose to have?
Consider this:
Researchers have just unveiled the next generation of drug regimes. Next month a single pill is scheduled to be released which will cut an individual's risk for cancer by a whopping 75%. The FDA stated, "It could be called a cancer vaccine, but because it isn't 100% effective that would be a misnomer; however, for the majority of the population this pill does have the capacity to effectively vaccinate them from cancer." Skeptics have been silenced by the overwhelming scientific evidence proving this drug's efficacy by decades' worth of research conducted on a global scale. The name of this new wonder-drug is: Do.
Probable side-effects include: improved brain function, weight-loss, lowering of cholesterol levels, increase in energy, improved metabolism, lower risk of heart disease, sharp decrease in depression and anxiety, regulation of sleep, balance in hormones, possible correction of diabetes, improved complexion, stronger teeth and bones, quicker healing response to wounds, increased sex drive and overall reduction in stress levels.
Thrilling, isn't it? Can't wait to make an appointment for my prescription.
Of course we all know that it's unrealistic to expect a daily dose of one drug to cut our risk of cancer by 75% and have all those wonderful side-effects to boot. But what I wrote above was not completely fictional. Widespread scientific research has absolutely proven that an individual can cut his or her risk for cancer by 75%. It's not glamorous and certainly not breaking news that we can cut our risk so drastically by simple lifestyle adjustments, but that is an astonishingly important fact we need to heed.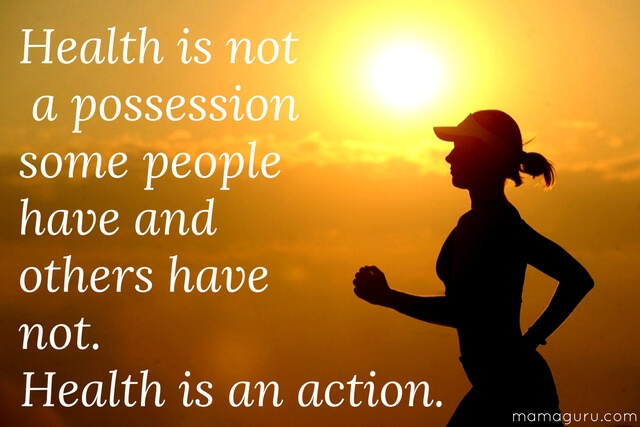 There is no such thing as being healthy. Health is not a state of being. Health is not a possession some people have and others have not. Health is an action. Quite simply, health is something we must do. The very nature of living is that our bodies are in a constant state of flux. Even as we sleep, our hearts pump, our cells renew, and our lungs breathe.
There is no such thing as 'being' healthy. Health is not a state of being; it's a state of doing.
Click To Tweet
When we are in a state of good health, it is easy to assume that we always be in that state, but that is a false perception. Our bodies are always getting older. When we are children, we call that growth; as adults, we call it aging. Everything we do effects our health. We provide fuel to our bodies everyday; is it good fuel or bad fuel? Do we allot time for the body relax, heal, improve itself, or do we run it ragged with bad habits? The greatest mistake we can make is taking good health for granted. Whether you want to maintain or attain good health, you must take action. You must do healthy.
The greatest mistake we can make is taking good health for granted.
Click To Tweet
Here's the promised prescription.  You're doctor probably has written this for you many times before, but most of us never quite manage to get it filled.  This time when you peruse the list, take time to examine each aspect and commit to changing areas of weakness.
9 Things You Can Do to Be Healthy Right Now
1.  Eat a diet rich in a variety of fruits, vegetables, whole grains, plant-based proteins and foods rich in omega 3 fatty acids. Reduce your intake of animals and animal products. Make sure that any you do consume are high-quality, organic and grass-fed.
2.  Exercise daily. Include 3-5 sessions of cardiovascular activity as well as 3 sessions of strength training per week. In every medical study, exercise has been proven to be more effective than medication in treating depression.
3.  Do not smoke. Quit immediately if you do. There is no time to waste. Take heart in the fact that within 20 minutes of quitting, your body will already begin to  show signs of improved health.
4.  Wear sunscreen with a high SPF (at the very least 15) EVERY TIME you spend time outdoors.
5.  Reduce your contact with chemicals by using natural cleaners, painting with low VOC paint, allowing fresh air into your home on a regular basis and surrounding yourself with purifying houseplants.
6.  Reduce your ingestion of chemicals by eating only whole foods. Organic is the absolute best. Don't heat, serve or store your food in plastic containers because of its leeching qualities. BPA-free is good, but glass is better.
7.  Integrate stress reduction activities into your daily life. This could mean yoga, meditation, a walk outside, play with animals, breathing exercises, tai chi, or a quiet hobby you enjoy. Stress literally kills you.
8.  If you do drink, a few glasses of red wine per week can be beneficial to your health. If you don't drink; don't start. Drug and alcohol abuse is pure toxicity.
9.  Educate yourself about possible pollutants and industrial seepage in the environment where you live and take action and/or move if it is unhealthy.
Pour yourself a nice glass of water. Some pills are harder to swallow than others, but this is one we all must take. It's our cancer vaccine! It's our cure for depression! It's the end of obesity and heart disease! Ready? OK, now DO HEALTHY!