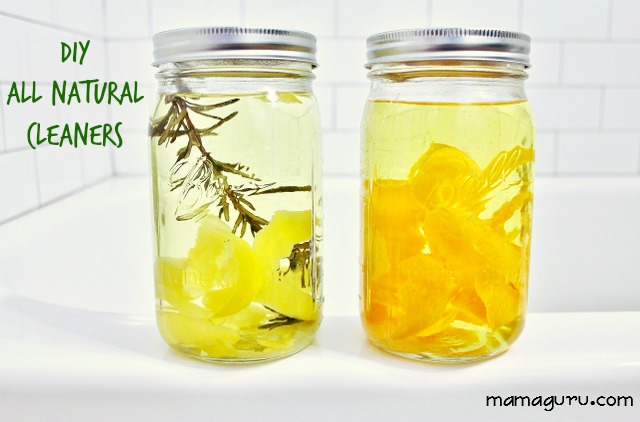 Spring Cleaning is here! What better way to clean your home that with a great smelling all natural cleaner. Here are 2 simple recipes for DIY homemade cleaners that actually smell good! Yes, it's true. You can clean you house with vinegar, without making it smell like vinegar.
There are two problems with purchasing natural cleaners.  First, they are expensive.  Second, their packaging creates an environmental impact.  Sure, green companies package their products in recyclable containers made out of already recycled material, but the energy used to convert them is astounding and a portion will remain on earth for eons as a fossil of our time.
A much better route to go is DIY, which means vinegar.  Vinegar is naturally antibacterial, a great grease cutter, cheap, and effective.  It can clean tile, wood, and glass.  How many other cleaners can you name that can do all that?
There's just one problem with vinegar: the smell.
It's harsh, but it needn't be.  If you've got some citrus rinds and three days, you can make a great natural cleaner that smells so good one of my friends wanted to drink it.
Technically, you could.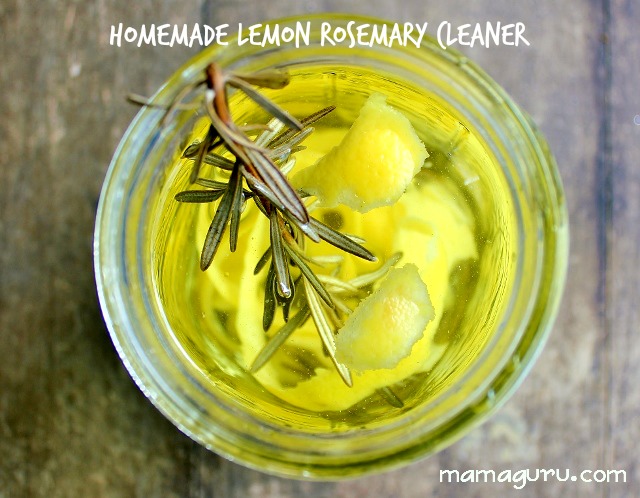 Lemon Rosemary Cleaner
spring of rosemary
2 lemon peels
white vinegar
Place your rosemary and lemon peels in a jar and fill it with vinegar.  Wait three days and open.  It will smell like Tuscany.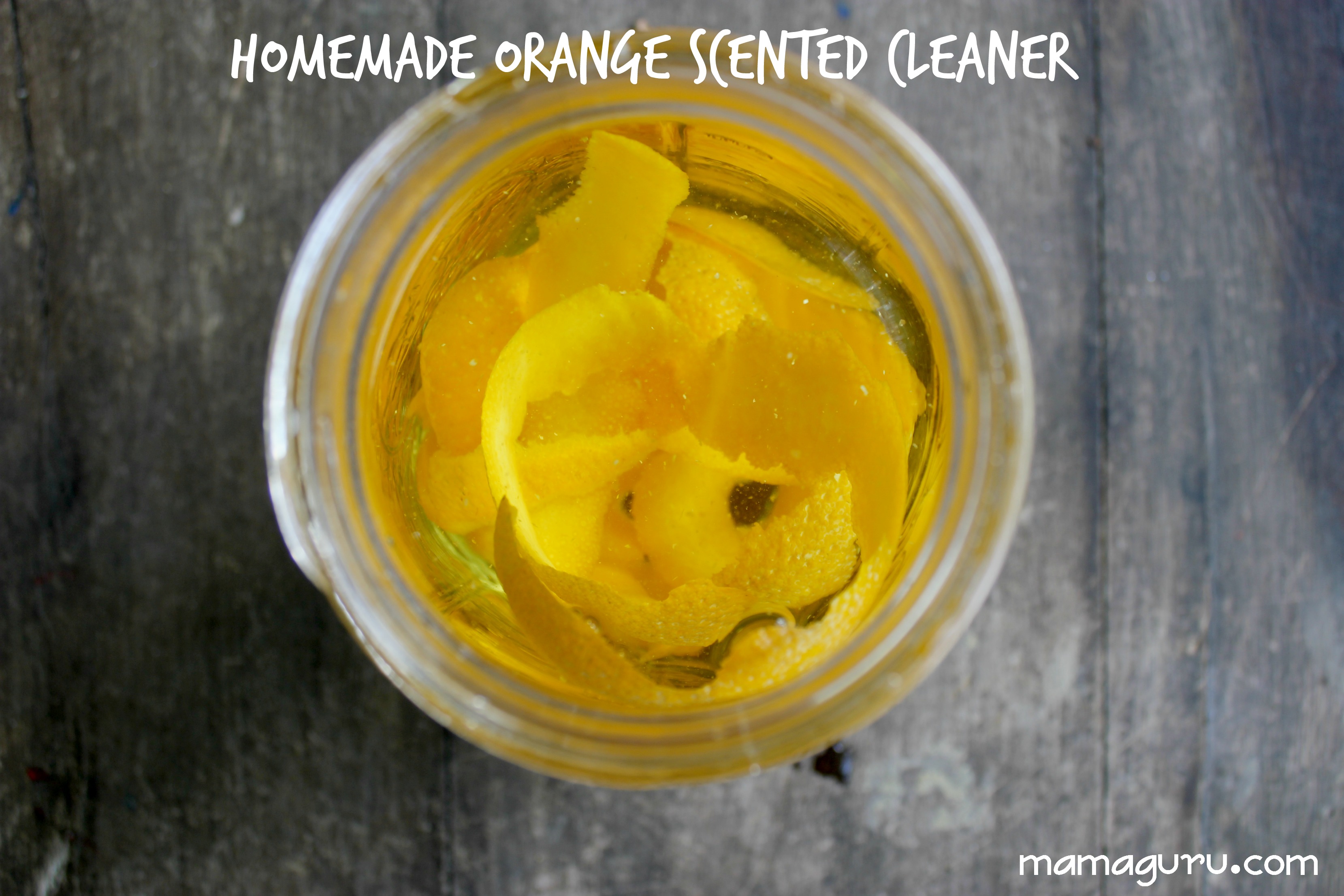 Orange Delight Cleaner
1 large orange peel
white vinegar
Put your orange peel in a jar and fill it with vinegar.  Wait three days and open.  This one smells like orange candy.
Note: You can refill your jars two times befoe changing your peels.
How to Use Your Natural Cleaners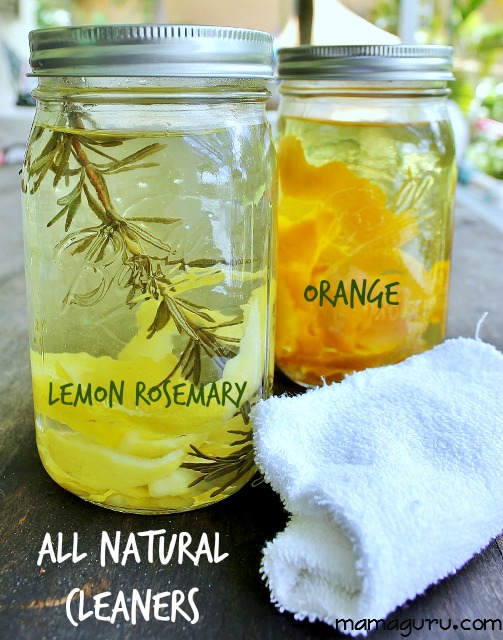 1.  All- Purpose Cleaner
Fill a spray bottle with half water and half cleaner.  Spray on counter tops, wood, plastic, and toys.  Wipe with a clean rag.
2.  Floors
Great for any no-wax floor.  Add 1 cup of cleaner to every gallon of hot water.  Mop away!
3.  Bathroom Cleaner
Bathrooms tend to already have a higher humidity rate, so just fill a spray bottle with the cleaner without any dilution.  You can use this on tile and sinks or any stubborn mess.  Add a sprinkle of baking soda to tubs before using this cleanser.  It will fizz up and clean everything with perfect ease.
4.  Glass Cleaner
Use your all-purpose cleaner and wipe with newspapers for a streak-free shine.
Happy green cleaning!
Fell inspired? Here are some more green cleaning recipes!