To Andres on our 5th wedding anniversary,
The story is you and me became we. 
Today is a day that seems like it should just be the two of us.  That's what all the experts say.  Make time to date your spouse.  But the us that we became five years ago has grown from a party of two to a party of four.  My heart changed forever when our darling boys were born.  There is not a single part of me that doesn't include them, not even my love for you.  Just yesterday as I watched you and your two shadows mow our lawn, my heart exploded with joy.  Yours did too.  I know because we exchanged a glance.  No, that's not true.  I knew what you felt without even looking at you, because I know you.
And so, when the babysitter cancelled and the available options got too complicated, it seemed perfect to take our boys along with us on our anniversary date.  I told them about it and they are excited.  They will wear buttoned-down shirts, but you will have to pick up the tab.  I will be their first date at the place where we shared our first date.
It's not ideal, but it's a deal we stuck to make it work.  If nothing else, marriage teaches you how to share, and we have become adept at adapting.  Here's what else it's taught me: 
Love is simple. 
It is not complicated or confusing.  (Relationships can be, but not love.)
Love is not divisive.  There is not one love for children.  Another for lovers.  And another for humanity at large. 
Love encompasses all.
Love is something real that I can touch.  A hand.  A cheek.  But love is also something mysterious that I can't grasp.  Something ephemeral that enters my heart without warning and sometimes catches in my throat, waters my eyes or sends a shiver up my spine.  (Still!)
Love is a choice.  Something to accept.  Something to give.  An invitation and a command to let all else go.
Love is not one thing.
Love is everything.
And to me,
everything is you.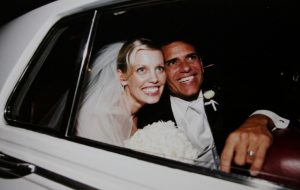 Happy anniversary, my love.  Here's to another five, fifty, a hundred more!
Yours,
R
Print