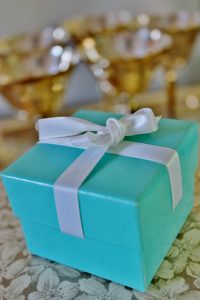 Five years ago you celebrated Andres' and my love when we were married.  Many of you travelled thousands of miles to attend our wedding.  Others overcame the hurdle of the Cuban concept of time and managed to make it to the church in time.  When I walked down the aisle, I was overcome at the sight of all of you, all of that love in one room, which is the reason I smiled ear-to-ear throughout the ceremony.  I had expected to be emotional and solemn, but all I felt when I stepped into the church was joy.
Pure joy.
And it was not just because I was marrying my true love, but because as I walked down that aisle, I was suddenly struck with knowledge that I had always been loved.  Every moment of my life passed in an embrace of love I never fully understood until that moment.
For that, thank you.
I know I sent out dutiful thank you notes as I received our gifts, but I want to express my gratitude once more.  For your presence and your presents.  Many of the gifts we received are a part of our daily lives and I still remember who gave us such-and-such as I whir the food processor, toss the salad and set the table each night.  Other gifts only come out for special occasions and are polished and admired before creating a holiday that is utterly beautiful.
I wonder sometimes if you know how much those gifts mean to us.  When I buy a wedding gift, I scan the registry for my price point, make my selection and forget all about it.  It's the bride who spends the time painstakingly assembling items that she thinks will make her home lovely, not the actual gift-giver.  And so, in case you have forgotten what you gave us, please know that I have not.
Thank you for your love and for making our home lovely. 
Love,
Rebecca
Print