We can't all sit around and wait for an invitation to a posh British wedding to finally get the chance to sport a fascinator like Sporty Spice, er Victoria Beckham.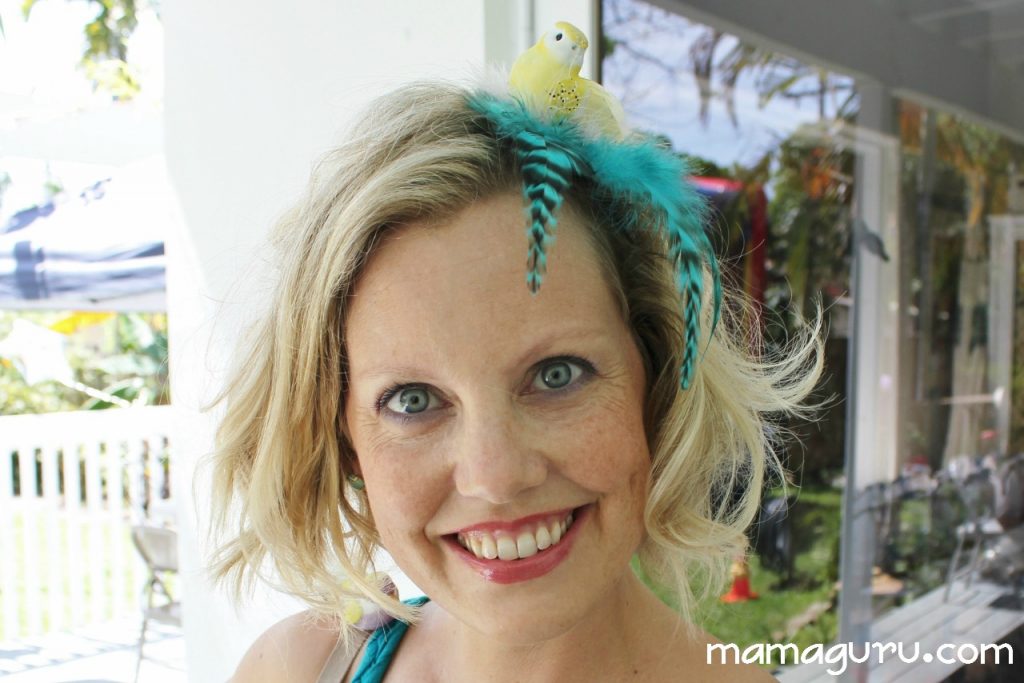 When Max announced that that he wanted a bird-themed birthday party, I jumped at the opportunity to wear one of those darling mini-hats from across the pond.  I made my own in less than five minutes for under five dollars.  A very doable project.
Materials Needed
fake bird (I got mine at Michaels for about $2 using a coupon)
feathers  (I bought mine on amazon, but you can find them in Michaels as well.  Mine were only 60¢, an add-on from my birthday present order.)
a small scrap of felt
possibly a clip or comb (My bird had one attached, so I didn't need one.)
hot glue gun
How to make a Bird Fascinator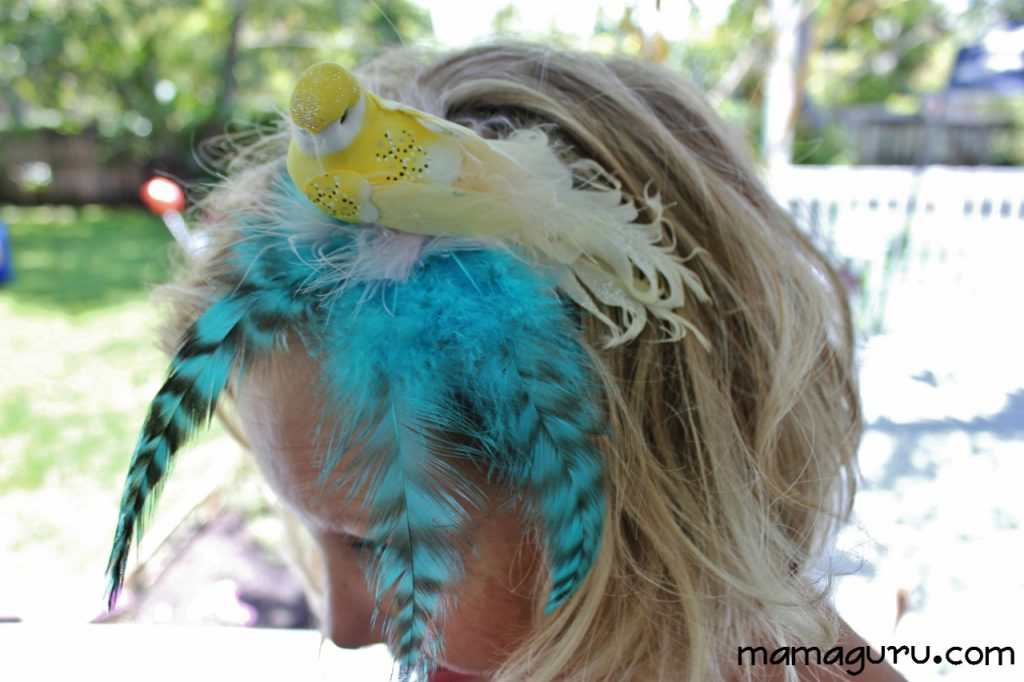 1.  Cut a small scrap of felt into a round shape.  Arrange feathers and bird artfully on it. Play with the design until you are happy, paying attention to the angle of a clip or comb.
2.  Use a hot glue gun to adhere the feathers to the felt.  Trim the felt so none of it shows.  My bird came with a clip, so I just cut a small hole in the felt for the clip to go through.  Then I glued the bird in place.  If you don't already have a clip, hand sew a comb or clip onto the back of the felt.  That's it!