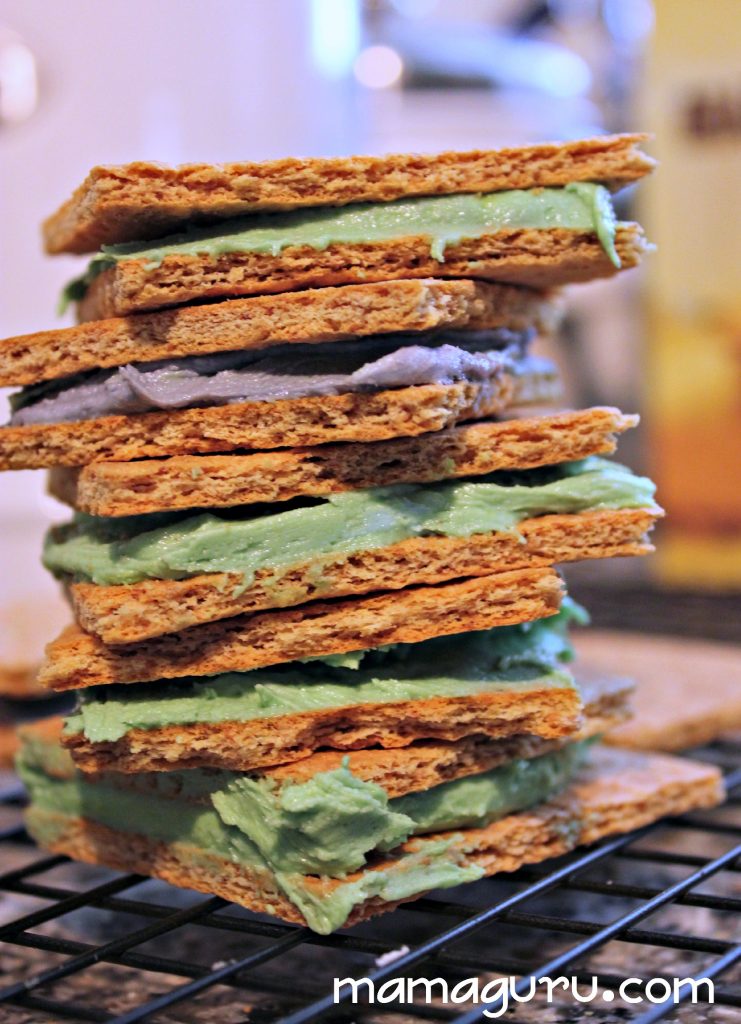 I always seem to end up with not enough or too much frosting when decorating cookies and cakes.  With a batch of freshly-frosted goodies on hand, the last thing I want to do is have an extra bowl of frosting beckoning midnight fingers for a quick swipe.  On the other hand, it seems a shame to throw it out.
Here's a little tip from my mom, which was one of my favorite childhood treats: Frosting Sandwiches!
Smear leftover buttercream frosting on graham crackers to make little sandwiches.  That's what my mom did, and boy they are heaven.  I take it one step further and tightly wrap each square in plastic wrap and pop them in the freezer.  There is no need to defrost the Frosting Sandwiches before eating.  They taste best cold with a glass of milk.  If wrapped tightly, they'll be good for a month.  They make an excellent afterschool snack.