The Summer Olympics are such an exciting event for children to witness. For toddlers and preschoolers, the Rio Games will be their very first introduction to the global competition! This Easy Olympics Craft for Toddler and Preschoolers is a great way to get the kids involved in summer games and teach them about the Olympics rings.
Materials Needed for Olympics Craft
5 Pipe-cleaners: red, blue, black, yellow and green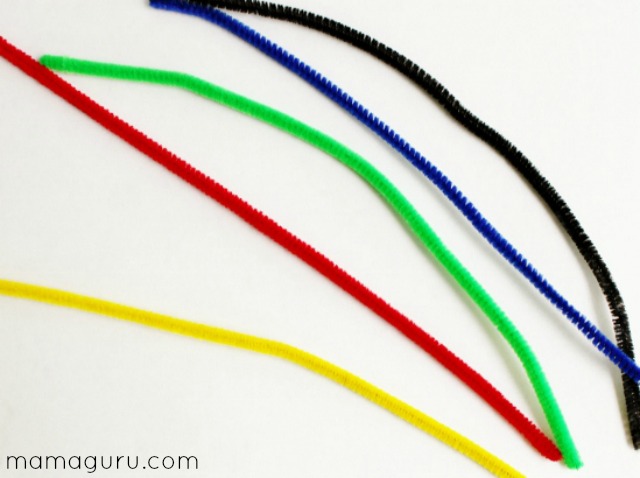 How to Make the Olympics Rings
Twist the blue, black and red pipe-cleaners into circles.
Form the yellow and green circles by interlocking them according to the pattern.
Sometimes the ends can poke out. Use wire cutters or give them a strong adult finger pinch to make sure they won't stick out.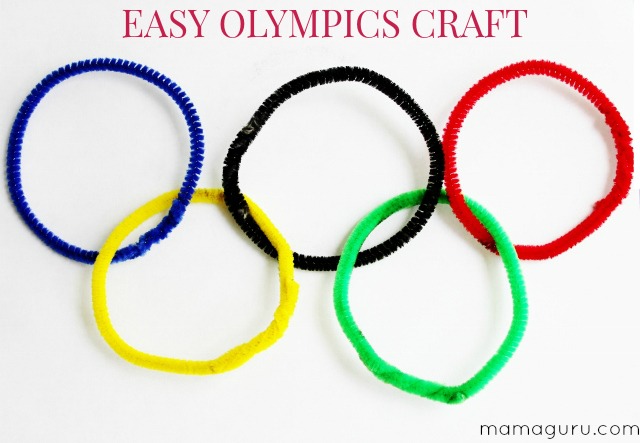 What Kids Learn
This easy craft introduces children to the Olympics and the Olympic flag, something they will see a lot of in the coming weeks.
It's a great color lesson.
Manipulating pipe-cleaners strengthens the pinter grasp, essential for writing.
Learning how to interlock the rings requires attention to detail.
It's fun!