Happy Olympics World!
In honor of today's Opening Ceremony for the London Games, here's an easy craft for the pint-sized set.
Materials:
5 Pipe-cleaners: red, blue, black, yellow and green
Twist the blue, black and red pipe-cleaners into circles.  Form the yellow and green circles by interlocking them according to the pattern.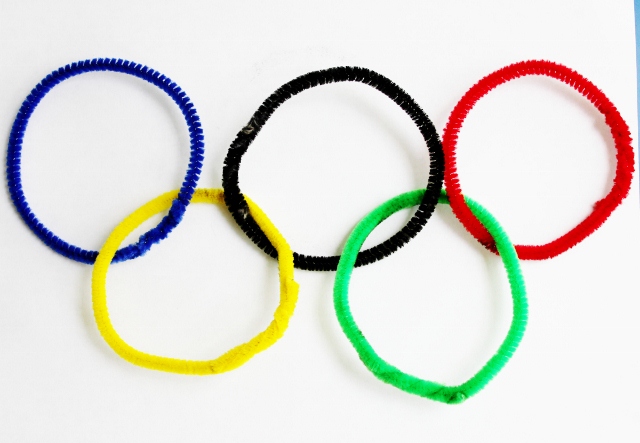 Why bother?
This introduces children to the Olympics and the Olympic flag, something they will see a lot of in the coming weeks.
It's a great color lesson.
Manipulating pipe-cleaners strengthens the pinter grasp.
Learning how to interlock them requires attention to detail.
It's fun!
Miami Moms
If you in Miami, you should definitely check out the Miami Children Museum's Summer Games exhibit.  It's active and fun!
Yay!  First gold for the USA!  Happy Games to all!
Print