This is baby's first foray into Latin cuisine.  Bursting with color, flavor and nutrition, it's a hit!  Acquainting baby with diverse and savory flavors early on will create a global pallet for your little one.  Mangoes are full of vitamins, particularly A & C.  Avocados provide healthy fat to support growing brains.  Black beans are a vitamin and fiber rich protein source.  This dish is the baby of Black Bean and Mango Quesadilla, but it would satisfy an adult as is.  Serve to babies 9 months or older.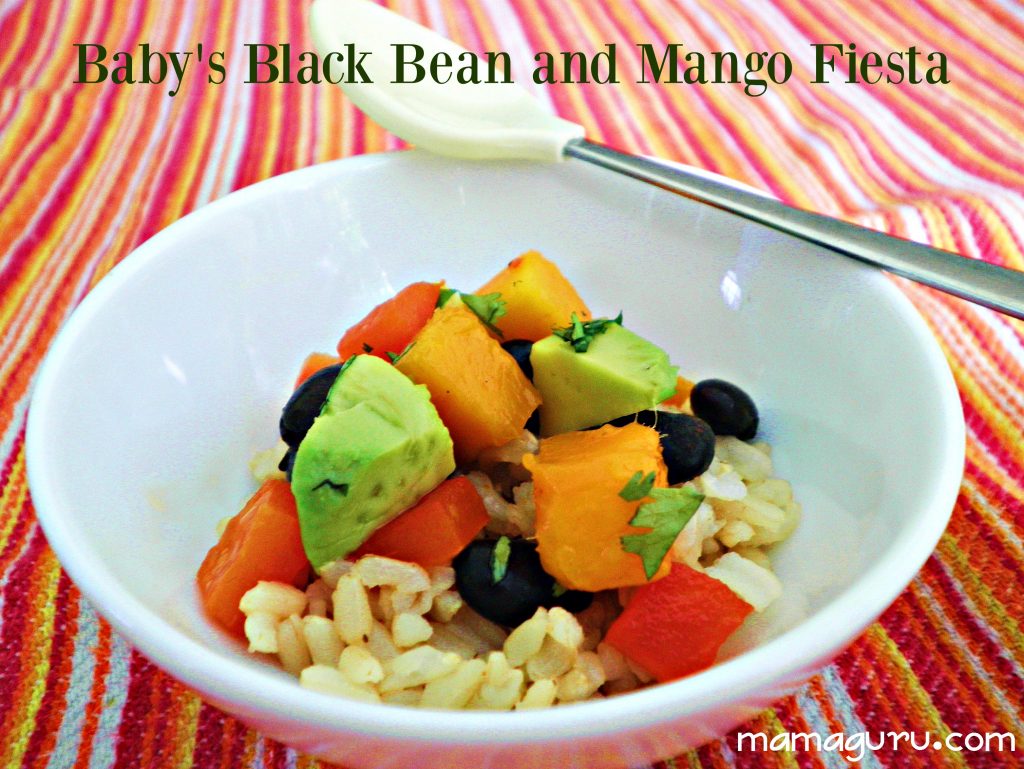 2 T cooked brown rice
1 T diced avocado
1 T cooked black beans (If using canned, rinse well.)
1 T diced roasted red pepper
1/2 t minced cilantro
pinch of finely minced garlic
squirt of lime juice
pinch of sea salt and black pepper
1.  Dice veggies to the size your baby can handle.  Babies who are being fed by a spoon need a smaller dice.  Babies who are self-feeding with hands need larger chunks to grasp.  Be mindful of baby's gumming ability and mash beans slightly if they aren't soft enough.
2.  Combine all ingredients except rice.  Allow flavors to meld for about a half an hour if you have the time.
3.  Spoon mixture over well-cooked brown rice and serve.  Bon appetite, mon petite!