Dear Mamaguru,
What is your favorite kind of juice box?  I know they're not great for the environment, but sometimes I need their convenience.  Also, I want ones that are on the healthy side.  Any suggestions?
Kristina in Atalanta, GA
Hi Kristina,
Juice boxes are something I feel wishy-washy about.  Although they are recyclable, as you mentioned, they are not the best choice for our fragile planet.  When I first became a mom, I swore I would never use them, but there are occasions when I need portable juice.  We never drink them at home and try to rely on our stainless steel water bottle as much as possible to stay hydrated.  If we will be out for a long time, then juice is in order.
Of course, every brand markets that they are the healthiest choice.  It's hard to filter through their promos to know the truth.  Reading labels helps.  Always look for 100% juice.  Organic also offers protection against residual pesticides that have recently been reported in apple and orange juices.  I prefer the four ounce size, as opposed to the eight, because it's an appropriate serving size for young children.  Although I like the idea of vegetables in my children's  juice, often times they only contain small amounts of carrots and with added sugar to boot.  I don't have a problem getting my kids to eat orange veggies; it's their greens where we have our battles.
Here's an alternative which I've been using lately: jelly jars!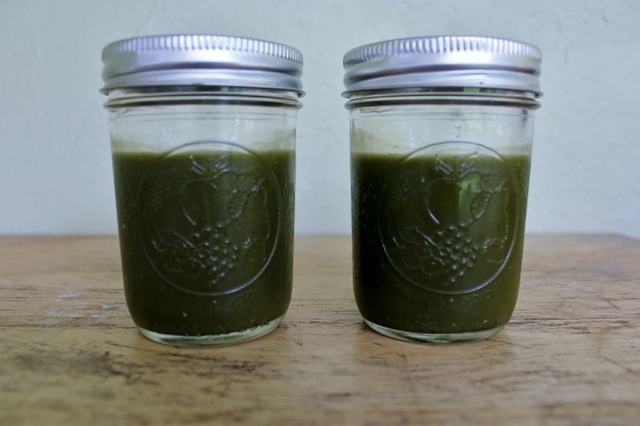 Granted, they are a bit less convenient than boxes.  I fill them with green juice (homemade or Odwalla's Superfood).  You can wrap them with a tea towel and a rubber band to protect the glass.  This way we impact the environment less and kids drink a high-nutrient juice.  Give it a try and see if it works for you.
Love,
Mamaguru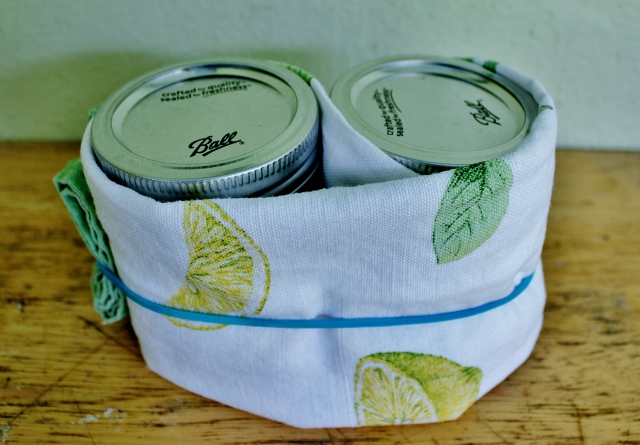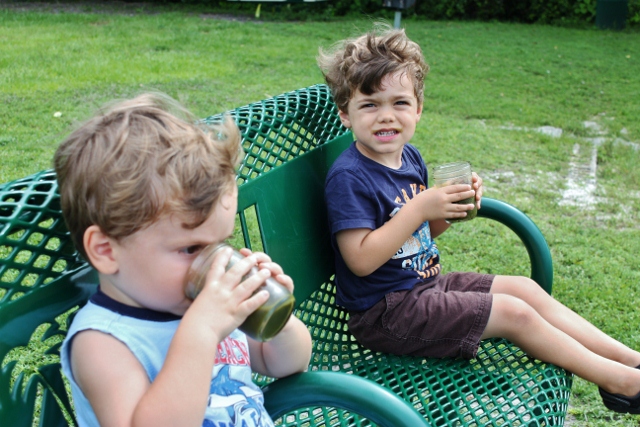 If you have a question for mamaguru, please write to  rebecca@mamaguru.com.  All questions will be answered and one will be published each week.
Print