Here's an easy craft to celebrate Chinese New Year with your children.
Materials
snake skin paper
googly eyes
scrap of red paper
glue
1.  Draw a coil shape on the backside of your snake paper and cut it out.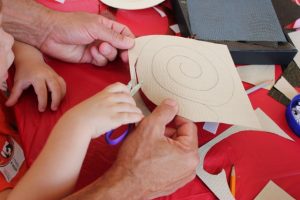 2.  Place eyes on snake's head.  Cut a fork tongue out of the red paper and glue it on snake.  You can wrap it around your arm or hang it for a decoration.