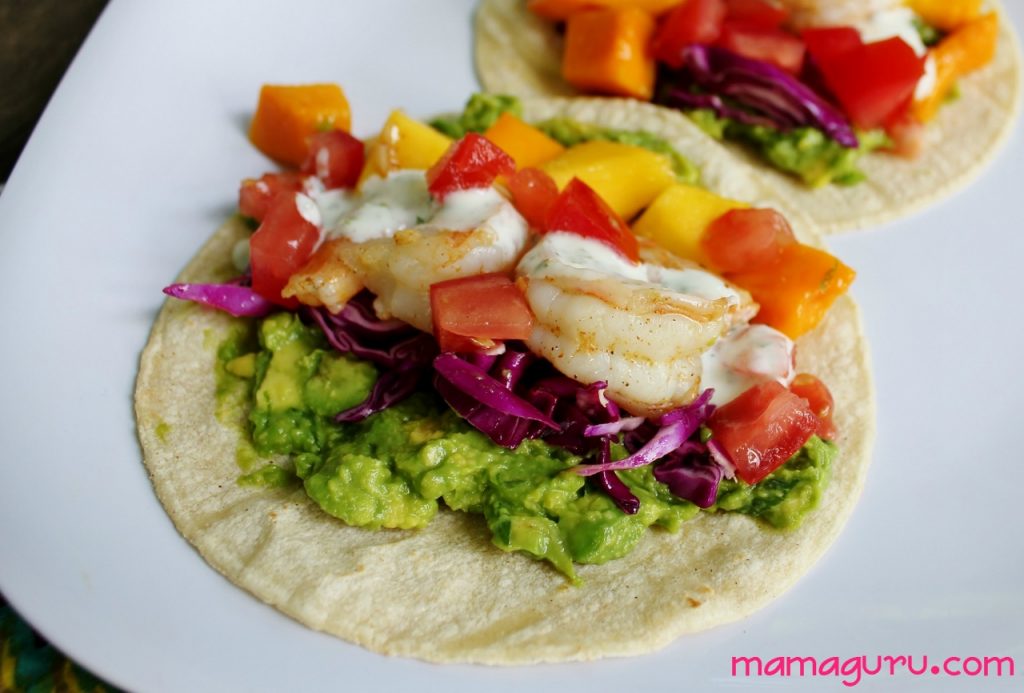 Eat your rainbow is excellent nutrition advice.
Mother Nature really helped us out by color-coding plants for us to eat.  Each different color in nature represents a different subset of vitamins and minerals.  Without giving it too much thought, you can fill up your grocery basket with a rainbow of colors which will ensure that you cover all your nutritional bases.  Try to eat an entire rainbow within a day or two so that your body always has the nutrients it needs.
I like to group them into five basic color groups:
Red:  vitamins A & C, manganese, fiber, and lypcopene
Orange- Yellow:  vitamins C, A & B6, potassium, manganese, magnesium, and fiber
Green: folate, lutein, allyl sulfides, and fiber
Blue/ Purple: anthocyanins, vitamin A, flavonoids, fiber and reservatrol
White: vitamins C & K, folate and fiber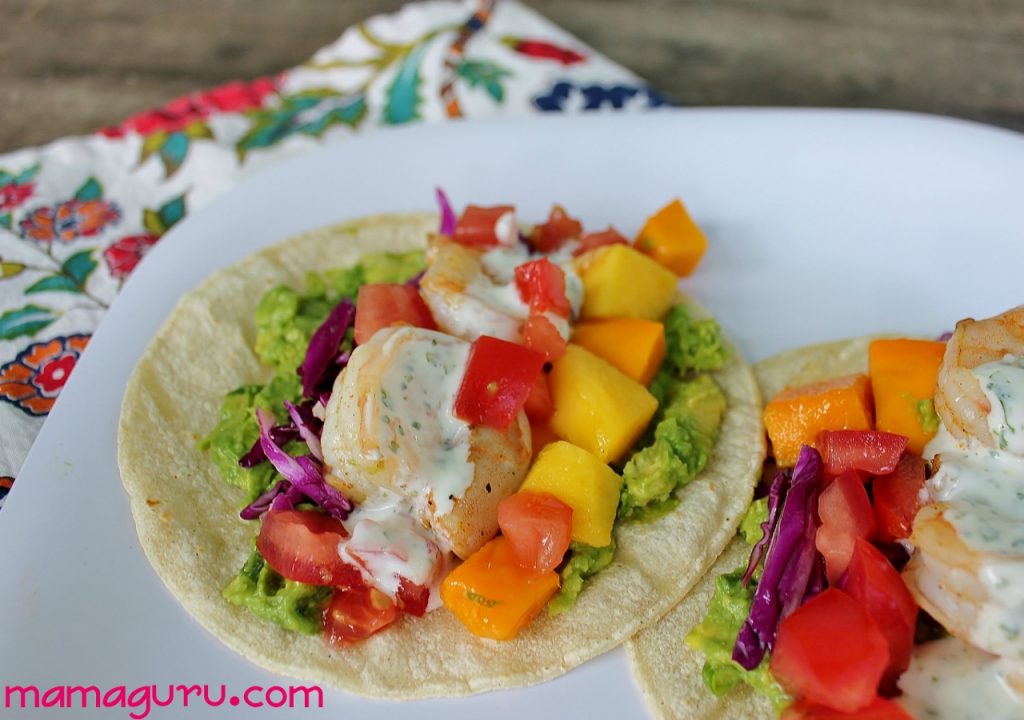 Rainbow Tacos
Rainbow Tacos are an amazing idea to get an entire rainbow in one delicious, easy meal.  The best thing is, eating them feels like junk food.  They ooze bold flavors, and are mouth-watering casual.  It's a perfect Friday night meal.
For a vegan option, use black beans and either substitute cashew cream for the mayo and yogurt in the white sauce or use a salsa verde as an alterative.
Rainbow Tacos Recipe
white corn (no GMO brand) tortillas
guacamole
red cabbage (shredded and dressed with lime juice, sea salt and pepper)
diced tomatoes
diced mango
grilled shrimp or black beans (season either with lime juice, garlic, red pepper flakes, cumin, lime zest and sea salt)
lime
Baja-inspired white sauce (recipe below)
1.  Prep all ingredients first by chopping and seasoning.  Grill or sauté shrimp or cook black beans.
2.  Heat each tortilla in a dry pan over a medium-high flame for about 30 seconds on each side, until it is soft and pliable.
3.  Smear the guacamole on the tortilla and sprinkle each ingredient in a line down the center.  Squirt with lime.  Eat with abandon as the juices drip down your hands.
Baja-Style White Sauce
1/4 c plain yogurt (Greek works too!)
1/4 c mayonnaise
zest and juice of 1/2 lime
1/2 t cumin
1/4 t ground oregano
pinch of cayenne
pinch of white pepper
sea salt
1.  Combine all ingredients together with a whisk.  Taste and adjust seasonings to your preference.  you can add a dash or two of hot sauce if you want.