Last year we came up with an ingenious way to keep our fragile ornaments out of the reach of small hands by quarantining our Christmas tree in our sun room and attaching our glass ornaments to our chandelier.  Although we're not out of the woods in terms of potential destruction, Andres and I have already decided to keep some ornaments off the tree for good.  They look so magical and distinct hanging on their own.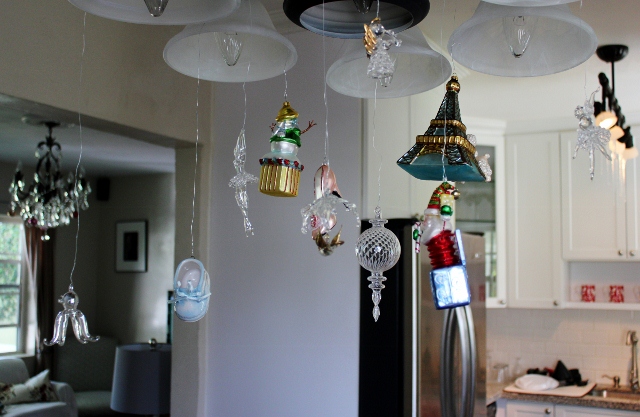 We added a row of glass icicles to our kitchen track light, which is adjacent to our dining room.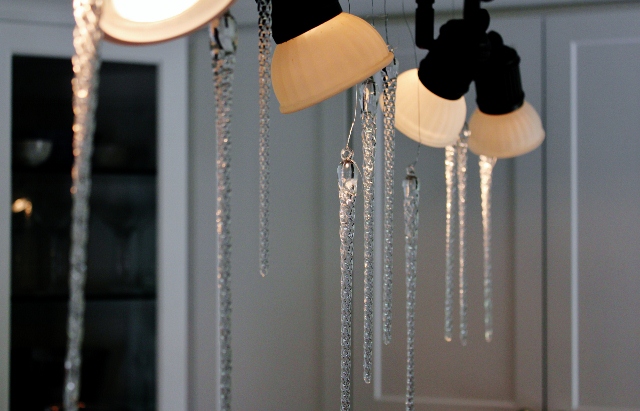 We also included a few fragile bulbs to our living room chandelier, adding a festive burst of colors to the crystal.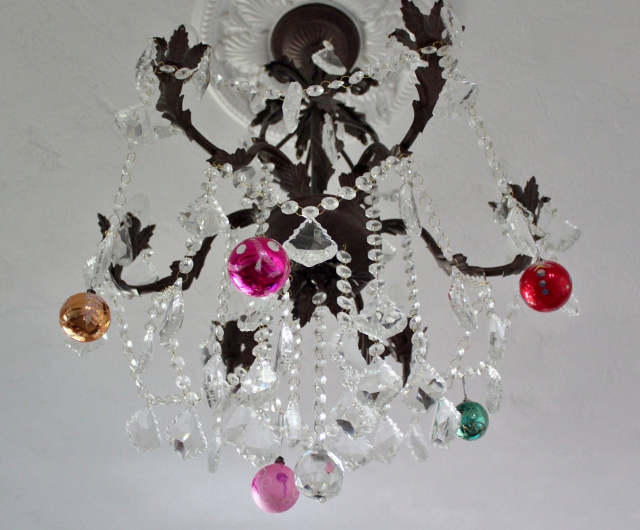 It's wonderful to see the holidays everywhere I look without making the house too cluttered.
'Tis the season to be jolly!