Think of a national park in Florida and the Everglades springs to mind.
It's our state's pride and joy, as it should be, but there are other national treasures to be found here as well.  Yesterday my family visited one of our favorites: Biscayne National Park.  Located in Homestead, Florida, it is a lovely park located right in the mangroves.  In fact, it's a rather unusual national park, because most of it is water. 
There is a grassy area near the substantial visitor's center, which is dotted with barbeques and picnic tables, each with it's own stunning water view.  There is a marina for boat owners and kayak and canoe rentals for everyone else.  If you want to stay on land, you will walk down a path which leads to a long bridge and another path through the mangroves.  There are plenty of small corners to tuck away, many families claiming an ocean-side nook for a day.  One couple even brought hammocks and were dozing over the water in the afternoon sun.  It's a very popular fishing spot, but the way it is spread out, everyone can find there own space and it doesn't feel crowded at all, even on busy days.
Here's what you'll see: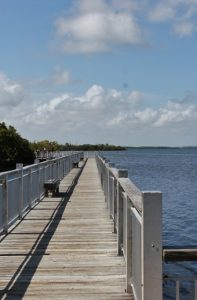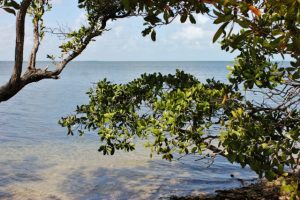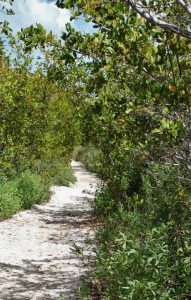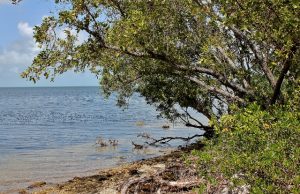 And here's what I saw: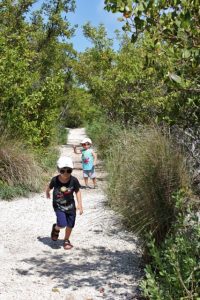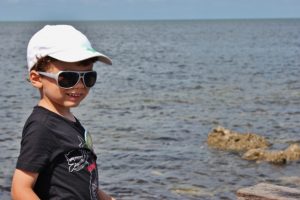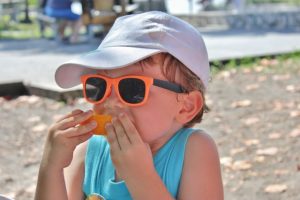 Like all our visits, it was a lovely day at Biscayne National Park.  I hope you visit, too.