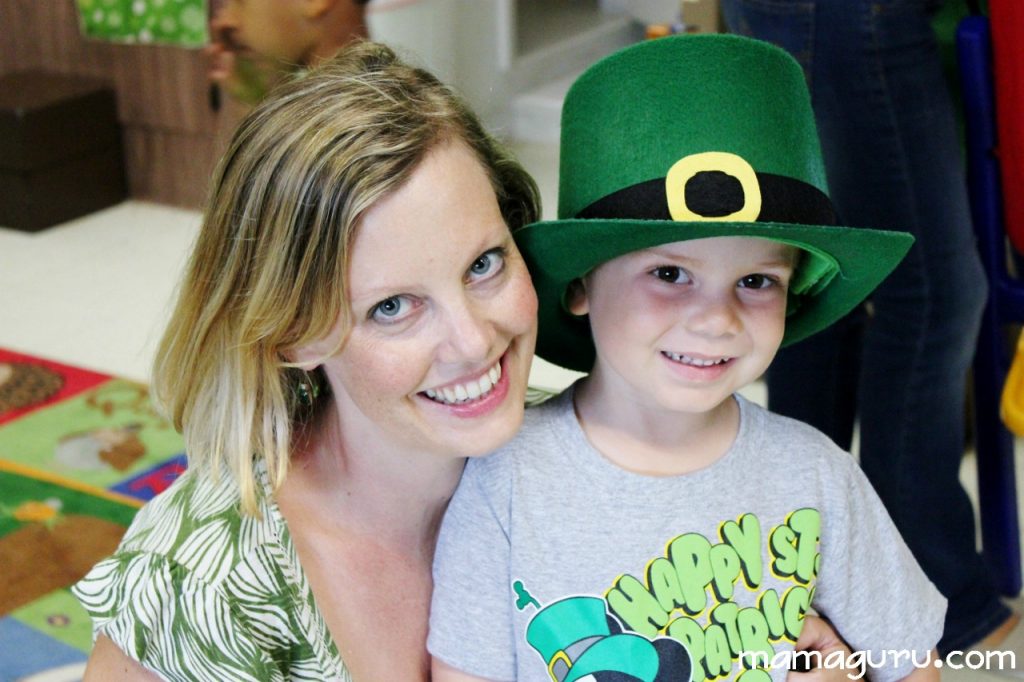 Part of me loathes the idea of putting out a weight loss plan on the Internet.
Isn't there already a glut of these?  What if I fail?
Frankly, how embarrassing!
Call me an April Fool if you want, but I am devoting this month to creating a better body for myself.  I'd like to invite you to join me if you have a similar goal.  I did the same thing last year with terrific results although I kept my journey private.  So many people wrote to me about how inspired they were that I decided to be candid this year.  This is less about an actual diet and more about setting aside some time to reshape habits and gain some traction towards accomplishing goals.
April is a great time to refocus our energy towards our bodies, because the weather is great, there is only one holiday, and it's 2 1/2 months before summer swimsuit season.
Here's the plan.  It's comprised of things that have been effective in my past for getting results that are in line with living a truly healthy and vibrant life.
Better Body Plan
Food, Food, Food
My approach to healthy eating is to maximize opportunities to eat nutrient-dense food.  Filling up on whole foods makes resisting processed food a snap.  We thrive on plant-based diets, but other than that, I try to avoid current diet trends where particular foods are vilified.  They are ridiculous, unhealthy, and always reversed within a few years.  I won't pretend fruit is sugar, or that wheat is poison.  By focusing on getting all my fruits, veggies, fiber, and beans, I end up naturally consuming fewer calories without having to banish certain foods which makes eating in a family difficult and disordered.
Rather than listing what I won't eat, I try to hit my vegetable and protein requirements first.  Here's a list of what I eat everyday.
6 glasses of water a day (or more)
Hydration is key.  It keeps me full and help digestion flow.  When I have a flash of anxiety, drinking a tall glass of water calms me down (and fills my belly making snacks unappealing).
2 cups of green tea (or more)
I often make a pitcher of iced green tea in the morning or have a cup or two hot.  It's one of my favorite flavors, but it also has powerful antioxidants to ward of diseases from colds to cancer.  Tea is a great substitute for snacking when you're not really hungry (my downfall).
greens 3 x day
Greens are the superfood.  I eat a variety, the most common being spinach, kale, Swiss chard, and arugula.  They load the body with nutrients and fiber and are very low in calories.  I hit three times a day by having a smoothie at breakfast, a salad for lunch, and incorporating some in dinner.
orange, red, white, and purple veggies
Each color of vegetable or fruit provides different vitamins.  Eat the rainbow everyday (or within two days), and your body won't have any vitamin deficiencies.
daily mushrooms
These are natural muscle relaxers that help me with chronic pain. Eating a single mushroom everyday also cuts your risk of breast cancer by 64%.  Pair it with two cups of green tea and you've cut your risk by 89%!  That's an amazing statistic I learned from Dr. Joel Fuhrman.
little or no dairy
All dairy contains hormones that aren't good for us.  Years ago I switched to almond milk for coffee and cereal.  Cheese, butter, and yogurt are harder to give up.  I generally work around those craving with nuts, cashew cream, and high quality oils.  I don't completely banish dairy, but it is relegated only to dinner, and rarely at that.  Taking time to learn a few vegan cooking tips can really help reduce the need for dairy.
no added sugar
I have a sweet tooth and have noticed that when I feed it just a little bit, it bites me back with insatiable cravings and food obsessions.  It works best for me to simply shut down sweets, other than fruit, altogether.  A lot of other women I know experience the same thing.  The idea of a cheat day or cheat meal keeps cravings in play and makes dieting an exhausting mind game.
a wide variety of high quality grains
I don't want to live in a world without bread.  Do you? Gluten isn't the Big Bad Wolf pop culture makes it out to be.  Wheat has become a problem by overprocessing and overconsuming it.  I take a balanced approach.  Wheat is one of the whole grains I rotate in our weekly meals.  Others include heirloom rice in different colors, basmati rice, corn, oats, and quinoa.  I often use lentil flour, which I buy from an Indian grocer, in place of all-purpose flour when making sauces or dough.
protein
People always wonder about plant-based diets and protein.  The fact is every natural food except fruit contains protein.  Spinach is 50% protein, hence, it is Pop-Eye's favorite food!  Added protein for me includes a wide variety of nuts, seeds, and beans, a daily egg, and wild salmon or other seafood on occasion.  I eat tofu once a week.  I also add chia or flax seeds to smoothies, dough, and soups.
Here's how my meal plan breaks down on a daily basis.
Breakfast
a glass of water
a cup of coffee or tea with unsweetened almond milk
smoothie with greens, citrus, banana, berries or mango, and chia seeds
poached egg on a lentil cracker
Lunch
glass of green tea or water
a dinner plate full of greens, sprinkled with nuts or beans, dotted with fruit and another brightly-colored veggie and dressed with a homemade vinagrette
Snack
lentil cracker, fruit, homemade kale chips, or dried fruit, raw veggies and hummus
Dinner
a starter of either a side salad or a small bowl of soup
a half a portion of the family meal, which includes a whole grain, a protein, a variety of veggies, and some nights a small glass of wine
Exercise
Bodies respond well to exercise, and training hard gets real results.  My secret formula for success is doing double or triple workouts six times a week and a light form of physical activity on the seventh day.
I know that sounds crazy, but doubling up accomplishes four things.  First, it provides more opportunities to burn calories which produces fast results.  Secondly, and perhaps most importantly, it keeps me too busy to be a couch potato.  I gravitate towards morning exercise, but if I do something active in the evening too, it helps to resist the urge to sit around and watch TV.  Thirdly, exercise not only burns calories, but also produces an afterburn, a period after exercising when more calories are burned.  Doubling workouts means doubling the afterburn too.  Finally, doubling up helps cross train which creates a balanced body and reduces the chance of injury.
I know it sounds crazy to fit all of this in, but here's how it plays out:
Get up early and go on a run.
While the kids are at school, swim laps.
In the evening practice yoga, pop in an exercise video, or ride my spin bike.
Go for a bike ride or dance class on the weekend.
See, it's really not that extreme.  It's just an active lifestyle.  I can choose two or three of the above exercises on a given day and I hit my goal.
Bonus Tips
There are a few more things that you can do to lose weight that may or may not be obvious.
1.  Meditate
This might seem unrelated, but connecting with your breath and the Divine helps reduce anxiety and cultivate tranquility.  Nobody gets fat from eating when they are hungry.  We eat too much when we are stressed out, mindlessly numb, or suppressing emotions.  We miss workouts when we feel like retreating inward rather than facing the world.  Setting aside time to care for your spirit puts you on the path of wholeness, happiness, and health.
2.  Clean House
Cleaning your house, digging out flower beds, or any other physical chore won't replace workouts, but will burn calories and keep you from the habit of laziness.  The more you move around, the better, and chores provide a perfect opportunity with the added bonus of less mess.  You can also do playground orbits, park your car away from your destination, and take the stairs whenever possible.
3.  Feed Your Spirit
Feeding your spirit means prioritizing your happiness.  You might make plans to meet friends, join a book club, paint, write in a journal, take a bubble bath, listen to music, or go to bed early.  Anything that makes your feel happy, loved, and connected to your beautiful spirit counts.  Just like meditation, this will bring your peace and inspiration which makes tackling goals a joy, not a punishment.  It also is a healthy way to fill times when your would normally graze or be a sloth.
Wish me luck and good luck to you too.  I'll post a few updates this month and would love to hear your ideas in the comment section.