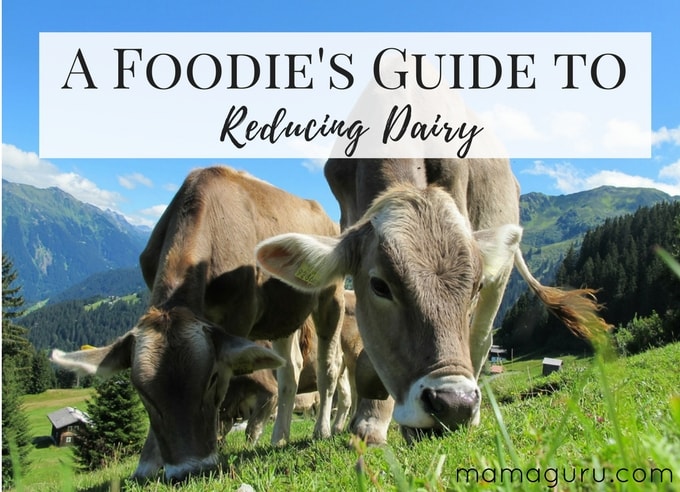 This past April, I gave up dairy for a month.
I did it for health reasons and was surprised by how easy it was.  I haven't drank milk in years, but I do cook with it and use butter and cheese in many dishes.  I thought giving up dairy would really be a burden, but I found easy tricks to boost my foodie love of flavor.
I will never forget the night when I made a pizza with only veggies.  I was afraid it needed a little sprinkle of Parm on top to bring it all together, so I substituted black sea salt instead.  It was divine!  My friend and husband loved it too, and chose to forgo the cheese on their slices as well.
Although I have since added dairy back into my diet, I have maintained most of my vegan tricks for cooking and I'm always eager to learn more.  Dairy is now almost exclusively reserved for a rare dessert, and I don't miss it at all.
October is Breast Cancer Awareness Month and part of reducing your chance of breast cancer is reducing your dairy intake.  All milk, even happy organic milk, contains hormones from the lactating cow.  Some forms of breast cancer are caused by hormones.  Reducing or eliminating dairy from your diet reduces your risk.
But you don't have to sacrifice flavor one bit.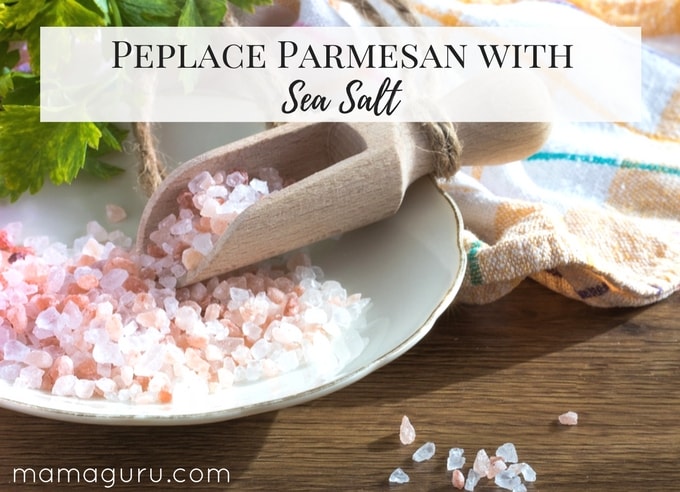 1.  Substitute fine sea salts for Parmesan as a finishing touch.
You can almost always forgo a dusting of Parmesan cheese without sacrificing flavor if you replace it with a wonderfully interesting sea salt.
Garnishing salt naturally provides a salty layer that brightens and elevates any dish.  You will also get a slight crunch from a coarse sea salt.  My favorite finishing salt is black charcoal Hawaiian sea salt.  Other great choices include pink Himalayan or fleur de sel.  You can learn more about different kinds of sea salts here.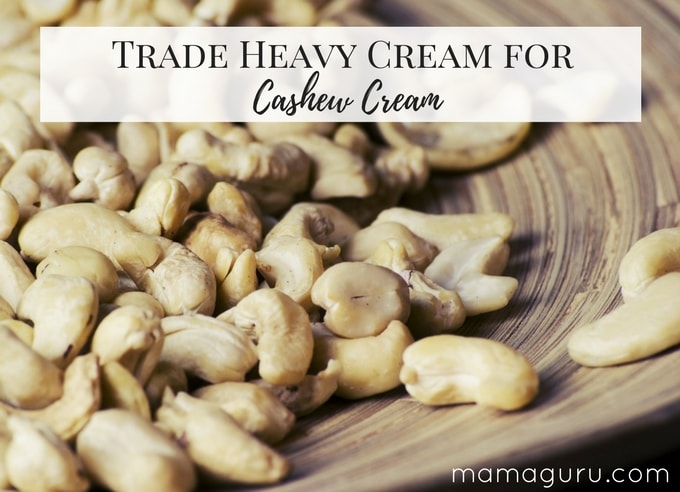 2.  Replace heavy cream and béchamel with cashew cream.
If what you really want is a creamy sauce, cashew cream is a stunning substitution for dairy cream.  Even if you think reducing dairy is just hogwash, as a foodie you should experiment with cashew cream because it is just a lovely ingredient.
It's easy to make.  All you need is 1 c of raw cashews (sold in bulk bins) to 1/3 c almond milk, water, or vegetable broth (choose based on the sweetness or savoriness of your dish) in your blender.  Blitz away, scraping down once or twice.  If you give your blender a few minutes to work, you will have a smooth, silky cream.  Many recipes advocate soaking the nuts for a few hours first, but I have made this successfully by just giving my appliance a little extra time.
Cashew cream is also fun to flavor salad dressings.  Try a creamy balsamic or a miso- orange creamy dressing.  The possibilities are endless.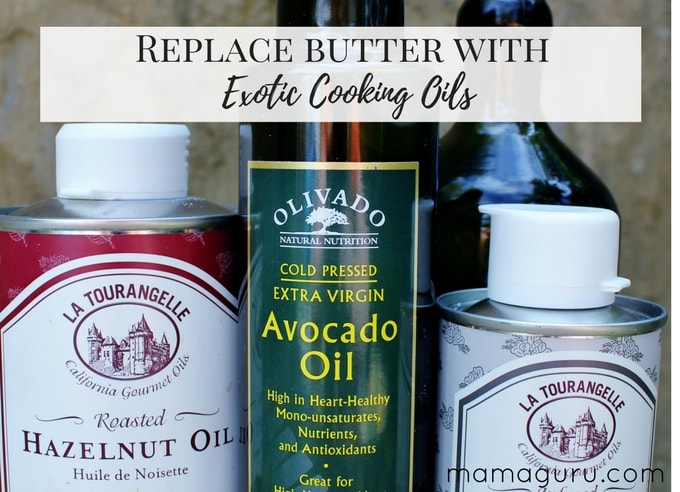 3.  Replace butter with exotic oils.
I generally cook with olive oil, but will add a pat or two of butter as a finish to my dishes.  That added creaminess really packs a big punch of flavor.  In order to not lose that je ne sais pas quality from butter, experiment with luxury oils, such as pistachio, avocado, hazelnut, or macadamia nut oils.  Even a high quality olive oil normally reserved for salad dressing can be used as a finishing touch just before serving.  These exotic oils add something new and interesting to familiar recipes.  They provide the same richness, but in a healthier and more complex way.
Some exotic oils are sold in regular supermarkets, others in specialty food stores.  I like to keep an eye out at Marshals, because they have great deals on these oils sometimes.  You can also scout out some amazing sea salts there too.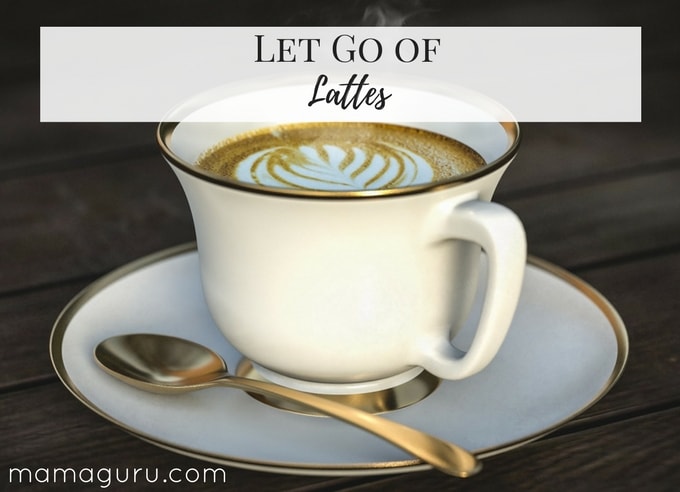 3.  Let go of lattes.
Replace your usual latte with coffee, an Americano or an iced coffee.  You can add a splash of milk, cream, or a non-dairy milk (see below).  Getting one ounce instead of twelve ounces of dairy is a great swap.  You will also save calories and dollars, which frees you up for more eating.  More yummy food is every foodie's goal.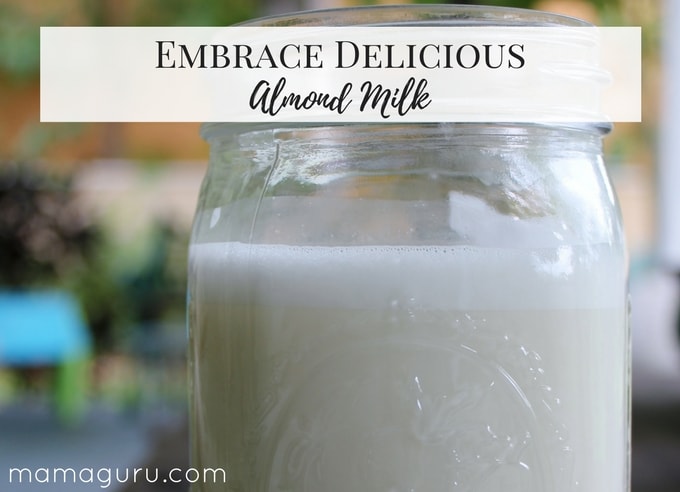 4.  Embrace almond milk.
There are many dairy substitutes these days: soy, coconut, rice, hemp, and almond.  You can experiment for yourself to see which one you like the best, and you can also choose based on the recipe you are creating.
My favorite, go to, dairy alternative is almond milk.  Although it doesn't heat particularly well, it is lovely in coffee or with granola.  The almond tones are not overbearing, but are a nice compliment.
Brands matter, as well as where you buy your almond milk.  The shelf-stabilized milk is way too salty.  Stick to refrigerated almond milks.  Unsweetened Almond Breeze in either original or vanilla is my top choice.  It has 30 calories and tastes the best.  In fact, if a store doesn't have it, I won't get an alternate brand.  I would rather wait.  Of course you can always make it on your own as well.  That is the healthiest and most natural, but it is a more pronounced almond flavor that might not be desired all the time.
5.  Choose cheese wisely.
There is no rule that says you have to be vegan or not vegan.  You can adopt many techniques and ingredients from vegan cooking while still living a life with cheese.  The important thing to do is to think about what you are consuming.  If there is an acceptable alternative, consider fogoing dairy for health reasons.  When you do decide to eat some cheese, choose the very best.  Savor it.  Enjoy it.  Don't use it to simply round out a dish or as a filler.
Do you have any tips for reducing dairy without sacrificing flavor and richness? 
Please share them in the comments.