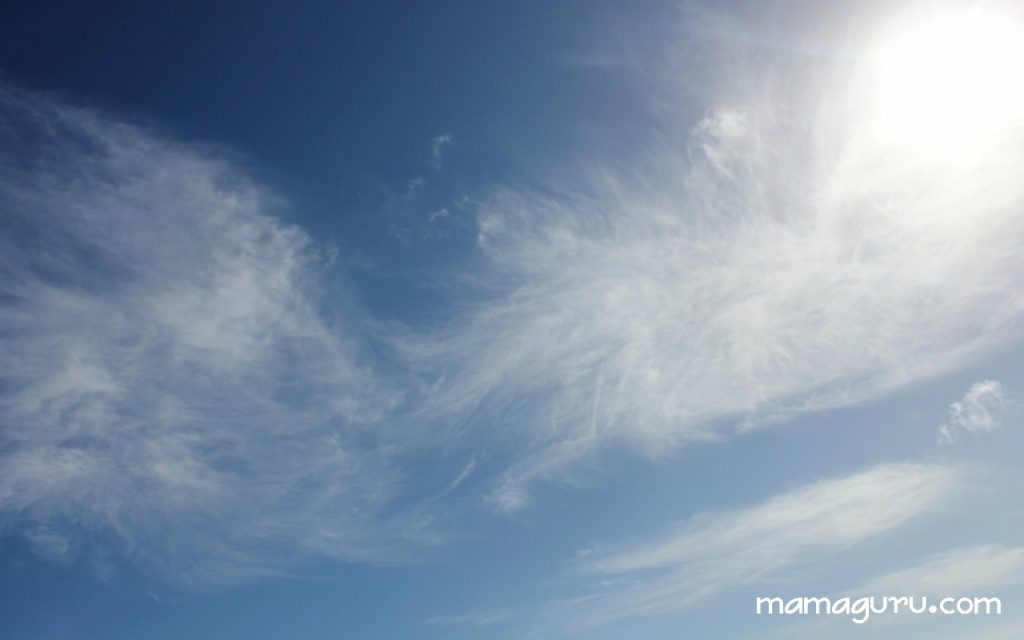 I've been under the weather since last Friday.  Just a sinus cold, no big deal.
Isn't that a funny phrase— under the weather?
Look up.  See the clouds.  Aren't we always under the weather, or in the weather for that matter.
Living in Miami means living on the flat surface of Earth.  There are no mountains or even hills to disrupt the jet stream.  Forecasts are remarkably accurate, and when I look up at the sky, I have an unobstructed view of clouds, weather systems, passing by.  If I stare a bit, my imagination zips to outer space, looking down upon clouds instead of up to them.  From the moon, Earth's clouds seem inevitable— just a part of the swish and swirl of our dynamic planet, even though from the surface of Earth, storms can feel like punishments from an angry God (or an abused Mother Nature), uprooting and devastating life as they pass.
They always pass, storms and blue skies alike.
And sinus colds, they pass too.